News
2015/12/28
Cinémathèque Française, Henri Langlois Museum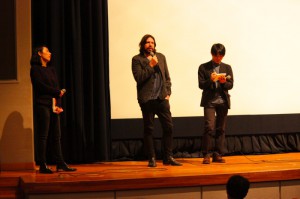 On November 23 (Mon.), on about 2:00 p.m., a talk show titled "Henri Langlois Museum" was held with Philippe Azoury before screening "Le Berceau de Cristal" directed by Philippe Garrel.
During the talk show, Mr. Azoury explained the film, and talked about a background of screening of the film. In particular, Mr. Azoury gave us various interesting stories of the film, for example, in this film, a film which was to be thrown away was used due to lack of production costs.
Mr. Azoury said with the preliminary that "The film which is to be screened soon has intentionally no subtitle." Then, he said what he wanted to say the most, i.e., "I would like you to understand the film like music. I decided to show the film without subtitles because I heard that a person who doesn't understand Japanese could understand a Japanese film without subtitles thanks to its performance.
During the talk show, Mr. Azoury mainly explained the film, and ended the talk show, saying "Thank you very much" in fluent Japanese.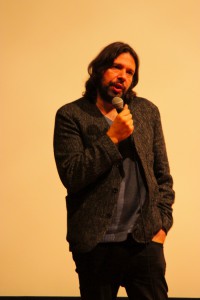 « Masatoshi Nagase, actor in a leading role in the film "An", talked about the filmA talk show by Mr. Yoo Dae-Yol who directed one of the Grand Prix film of Damah Film Festival in Hiroshima »