News
2016/2/1
Ms. Mako Kamitsuna received the World Cinema Documentary Special Jury Award for Best Editing at the 2016 Sundance Film Festival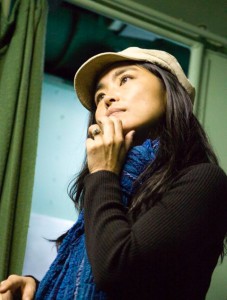 Ms. Mako Kamitsuna received the World Cinema Documentary Special Jury Award for Best Editing at the 2016 Sundance Film Festival.
The Hiroshima International Film Festival invited her last year to screen films which she directed, and we are very excited to hear the news that she has just been awarded by her work.
Congratulations, Ms. Kamitsuna!