News
2016/11/12
Talk show of "Wild Berries"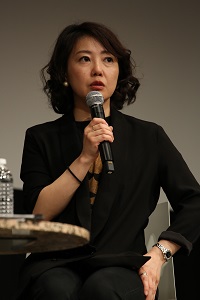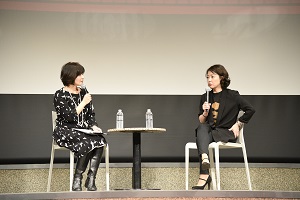 On November 12th, "Wild Berries", which was a debut film for the director Miwa Nishikawa was screened and it was followed by a talk show with the director.
The director who was born in Hiroshima said in humor, "Having my film screened in Hiroshima feels like I'm attending a parents' day for my child."
She also said that the original inspiration for the film was actually her bizarre dream that her family started having a dog as a pet without knowing it's a killer dog. The audience was charmed by her smile she kept throughout the show.
« "The Albino Tree" and Mr. Masakazu Kaneko Talk Show"That summer's lion" »