News
2021/11/8
Screening and a Talk Show of "The Postman from Nagasaki" Directed by KAWASE MIKA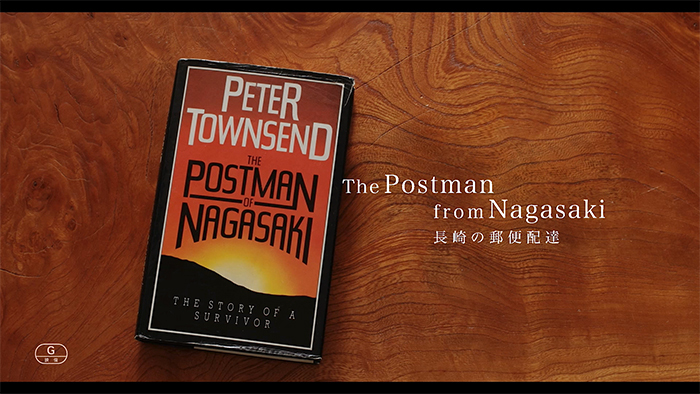 ⓒARTTRUEFILM「長崎の郵便配達パートナーズ」(完成映画作品)
<Story>
Seventy-six years ago, on August 9, 1945, TANIGUCHI Sumiteru, a young postal delivery boy was on his rounds when an atomic bomb exploded overhead. Miraculously surviving the blast, he went on to live a full life, continuing to call for the abolishment of nuclear weapons until he passed away on August 30, 2017. Peter TOWNSEND, a former military journalist from the UK, conducted extensive research and interviews with TANIGUCHI. His findings were published in a non-fiction novel called The Postman of Nagasaki. This documentary film follows Peter TOWNEND's daughter, an actor and model called Isabelle, as she travels to Nagasaki to retrace her late father's footsteps to better understand TANIGUCHI, the impact of the bomb, and the invaluable message for peace that her late father left behind.
Cast: Isabelle TOWNSEND, The People of Nagasaki
Editor: OSHIGE Yuji
Music: AKEBOSHI
【Screening Schedule】
"The Postman from Nagasaki" (2021/Japan/97 min)
Nov. 19(Fri)11:00~@Yokogawa Cinema
※The time to start screenings and the speakers can be changed due to unavoidable circumstances.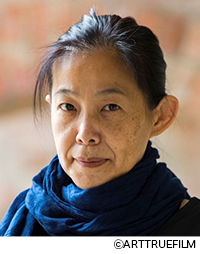 Director: KAWASE Mika
In 2006, KAWASE Mika established an independent production company. In 2011, she released "MURASAKI" [Purple], a documentary film about YOSHIOKA Sachio, a fifth generation textile dyer at Textiles Yoshioka in Kyoto which has been operating since the 1800's. In 2015, she released another documentary film, "Day after Day," which centers on the life of MATSUDA Yoneshi, a master potter from a communal kiln in the Okinawan village of Yomitan called Kitakama. From 2020 onward, KAWASE has focused on creating a series of short films, some of which are available pay for view on the Tekagami website https://umum.me/
« (日本語) オール広島ロケ『孤狼の血 LEVEL2』(白石和彌監督)のロケ地を巡ってみよう!Screening and a Talk Show of "The Asian Angel" Directed by ISHII YUYA »