News
2021/11/7
Screening and a Talk Show of "The Asian Angel" Directed by ISHII YUYA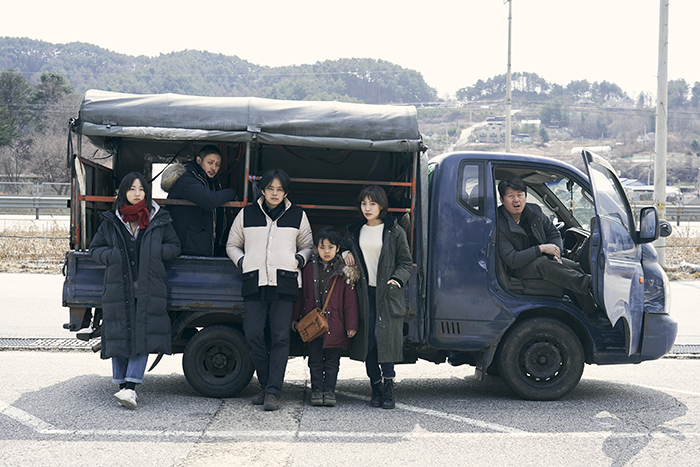 Ⓒ2021 The Asian Angel Film Partners
<Story>
Having lost his wife to sickness, AOKI Tsuyoshi (IKEMATSU Sosuke), a novelist, travels to Seoul with his only child, eight-year-old Manabu (SATO Ryo), to work with his estranged older brother (ODAGIRI Joe). In spite of not knowing Korean, Tsuyoshi agrees to help his brother internationally ship suspicious cosmetics.
After the death of her parents, former idol Sol (Moon CHOI) endeavors to support her older brother, Jung-woo (KIM Minjae) and younger sister, Bom (KIM Yaeeun), who is afflicted with asthma. Forced to accept any entertainment work thrown her way, she becomes frustrated about not being able to sing what she wants.
A disastrous business venture throws Tsuyoshi, his brother, and Manabu to rock bottom. It's there that they meet Sol, chewed up and cast aside by capitalism, her brother and sister. Little did these two families—one Japanese and one Korean—know what was waiting for them. As they walk toward their destiny together, they bear witness to a "miracle"…
Cast: IKEMATSU Sosuke, Moon CHOI, ODAGIRI Joe, KIM Min-jae, KIM Yae-eun, SATO Ryo
Executive Producer: HANDA Masahiro
Producers: NAGAI Takuro, PARK Jung-bum, OH Ji-yoon
Music: PARK In-young
Director of Photography: KIM Jong-sun
【Screening Schedule】
"The Asian Angel" (2021/Japan/128 min)
Nov. 19(Fri)14:00~@NTT Cred Hall

※The time to start screenings and the speakers can be changed due to unavoidable circumstances.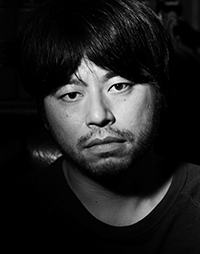 Director: ISHII Yuya
ISHII Yuya, born in Saitama Prefecture in 1983, attended Osaka University of Arts. His graduation film, "Bare-assed Japan" (2005), was awarded the Grand Prize at the 2007 Pia Film Festival. At 24 in 2008, Ishii was the first recipient of the Edward Yang New Talent Award at the 2nd Asian Film Awards. Four of his independent films gained attention at the International Film Festival Rotterdam and Hong Kong International Film Festival. His first commercial feature film, "Sawako Decides" (2010), led to a formal invite to the Berlin International Film Festival. He was the youngest director ever to win Best Film Award and Blue Ribbon Awards for Best Director at Montreal's Fantasia International Film Festival. His film, "The Great Passage" (2013), won Picture of the Year at the 37th Japan Academy Film Prize, and he was awarded Director of the Year. He was the youngest ever director to represent Japan at the Academy Award—the Oscars—in the US in the Foreign Language Film category. In 2014, Ishii's candid portrayal of family bonds in "Our Family" gained accolade both in Japan and abroad. In the same year, he directed "The Vancouver Asahi," presenting a well-balanced portrayal of the difficulties and hardships encountered by Japanese immigrants in Canada in the 1930s. The film, which was a hit in Japan, won an Audience Award at the 33th Vancouver International Film Festival.
« Screening and a Talk Show of "The Postman from Nagasaki" Directed by KAWASE MIKATeach-in by KATABUCHI SUNAO [Reserved-seat Ticket] »