News
2021/10/28
Screening and a Talk Show of "DRIVE MY CAR" Directed by HAMAGUCHI RYUSUKE【Reserved-seat Ticket】【PG12】
<Story>
Kafuku, a stage actor and theater director, was living a fulfilling life with his beloved wife, Oto. However, Oto suddenly disappears from the world, leaving a secret. Two years later, Kafuku drives to Hiroshima to take part in a theater festival. In Hiroshima, he meets Misaki, a quiet driver appointed to him, who had a bitter experience in the past. At an audition for a play at the festival, he bumps into Takatsuki, an actor who Oto once introduced him to...

Cast: NISHIJIMA Hidetoshi, MIURA Toko, OKADA Masaki, KIRISHIMA Reika
Original Author: MURAKAMI Haruki
Music: ISHIBASHI Eiko
Directors: HAMAGUCHI Ryusuke, OE Takamasa
【Screening Schedule】
"DRIVE MY CAR" (2021/Japan/179 min)【PG12】
Nov. 20(Sat)9:30~@NTT Cred Hall

※The time to start screenings and the speakers can be changed due to unavoidable circumstances.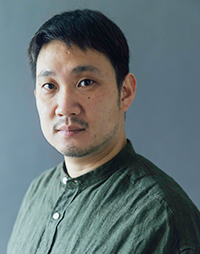 Director: HAMAGUCHI Ryusuke
HAMAGUCHI Ryusuke was born in Kanagawa Prefecture in 1978. He graduated from the Graduate School of Film and New Media at the Tokyo University of the Arts. In 2008, his graduation film "Passion" was screened and highly regarded at the San Sebastián International Film Festival and the TOKYO FILMeX.
From 2011 to 2013, HAMAGUCHI co-directed three films about Tohoku region with SAKAI Ko. "The Sound of the Waves" and "Voices from the Waves" consist of interviews with victims of the Great East Japan Earthquake. "Storytellers" is a record of folk tales in the Tohoku region. In 2012, he directed "Intimacies," a feature film over four hours long. In 2015, "Happy Hour," a 5-hour 17-minute feature film starring four women with no acting experience, won major awards at international film festivals including Locarno, Nantes, and Singapore.
Recently HAMAGUCHI has made a name for himself on the international stage. His commercial film debut, "Asako I & II" (2018) was selected for the Competition section at the Cannes International Film Festival. A short story collection "Wheel of Fortune and Fantasy" (2021) received the Silver Bear (Grand Jury Prize) at the Berlin International Film Festival. He also wrote the screenplay for KUROSAWA Kiyoshi's film "Wife of a Spy" (2020), which won the Silver Lion at the Venice International Film Festival.
"Drive My Car" (2021), HAMAGUCHI's second commercial feature film, became the first Japanese film to win the Best Screenplay Award at the Cannes International Film Festival. It received a total of four awards at the festival.
« Screening of "A Family" Directed by FUJII MICHIHITO, and a Talk Show by the Director and an Actor AYANO GO【Reserved-seat Ticket】【PG12】(日本語) 11月1日(月)からチケット発売中! »