News
2020/11/22
"Movies are fiction, but experiences are real." Director Suwa said.
The screening of "Voice in the Wind" (Barrier-free ver.) and a talk show by Director Nobuhiro Suwa were held at NTT CRED Hall No.1 on Sunday, November 22nd at 14:30. Tomoko Nishizaki, Hiroshima Film Commission served as the MC. Dir. Suwa said, "making this movie adventure started in Hiroshima and could come back here, so I am glad." Making this movie started to take place in the Kure area of Hiroshima.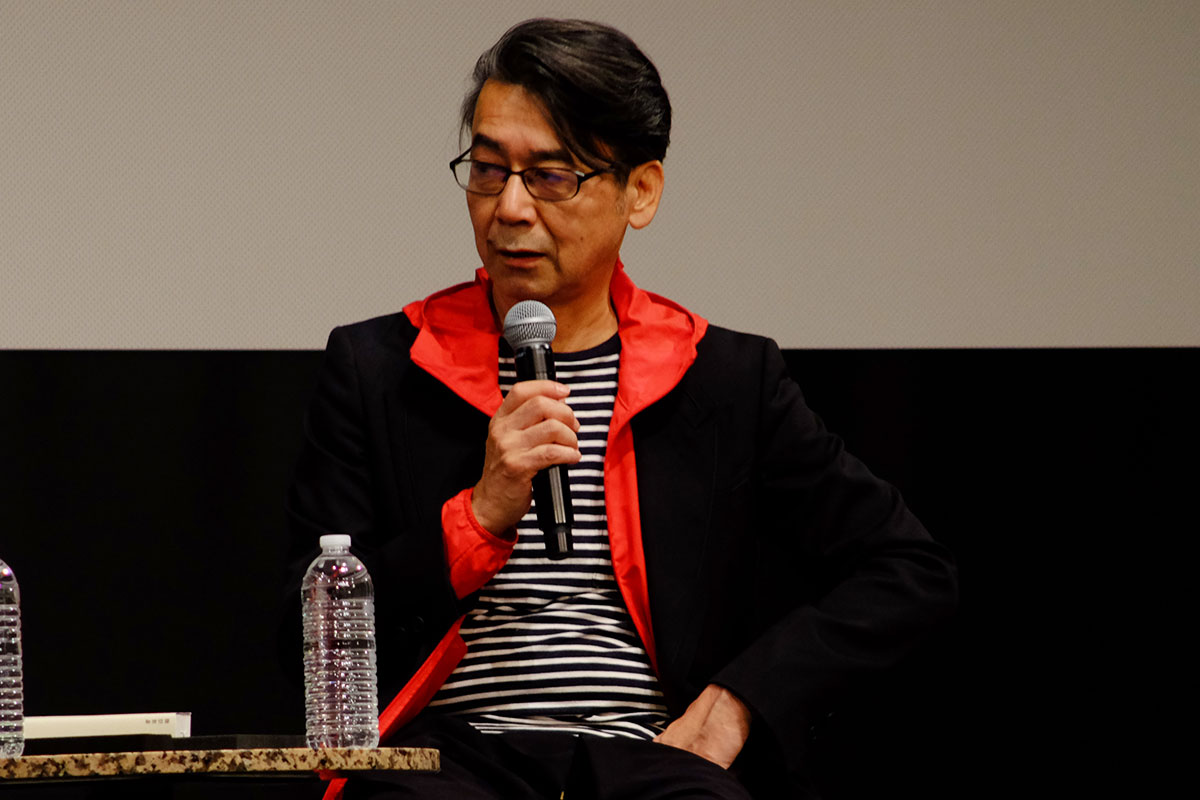 He spoke about Serena Motola, who acted as the main character Haru, "When I looked at photos of her in the audition, I thought she must be Haru. I cannot explain the reason. I decided intuitively. My movies don't have scripts, but I found this to suit her." He also talked about the behind-the-scenes story. They shot the scene, which shows up at the end of the movie, "voices on the wind". It was usually windless there, but fortunately the wind blew.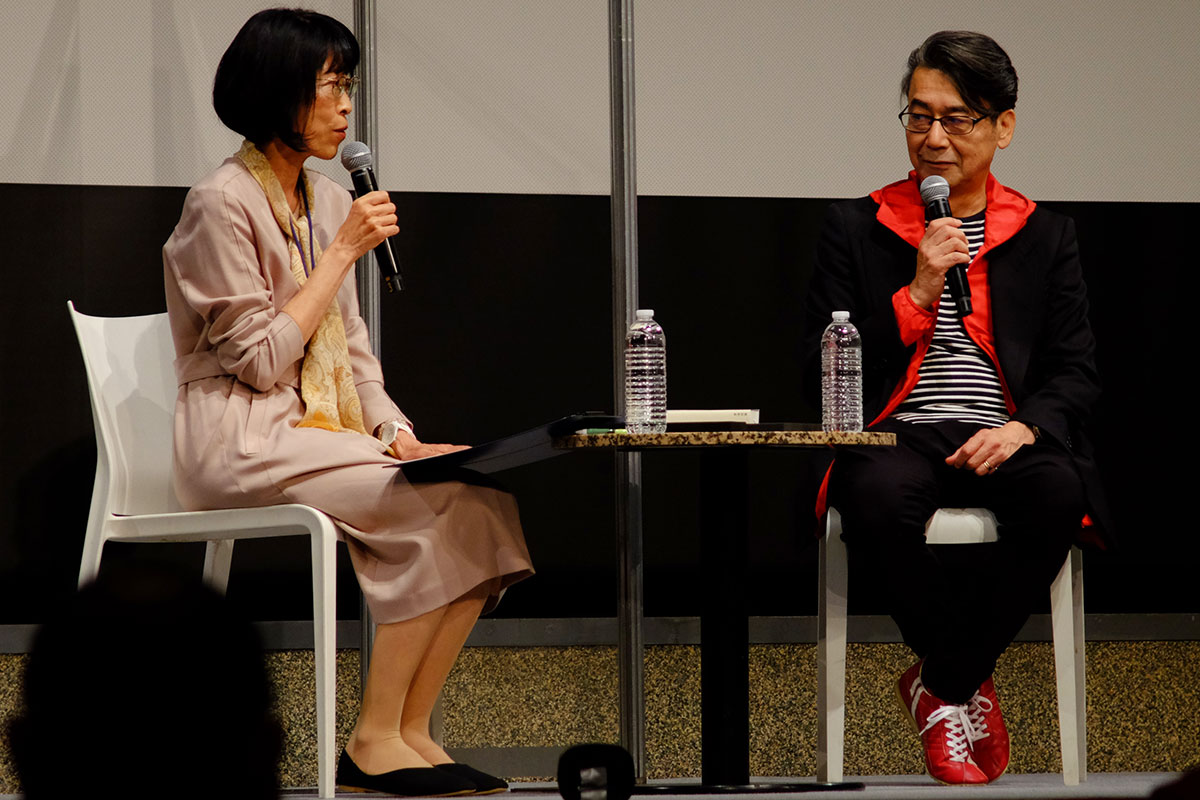 "I discovered what I had tried to do throughout the video was in the last shot of the scene, voices in the wind. I realized that movies are fiction but experiences are real." Said Dir. Suwa. It seemed for him to feel this for the first time. This talk show enabled us to touch his passion for movies.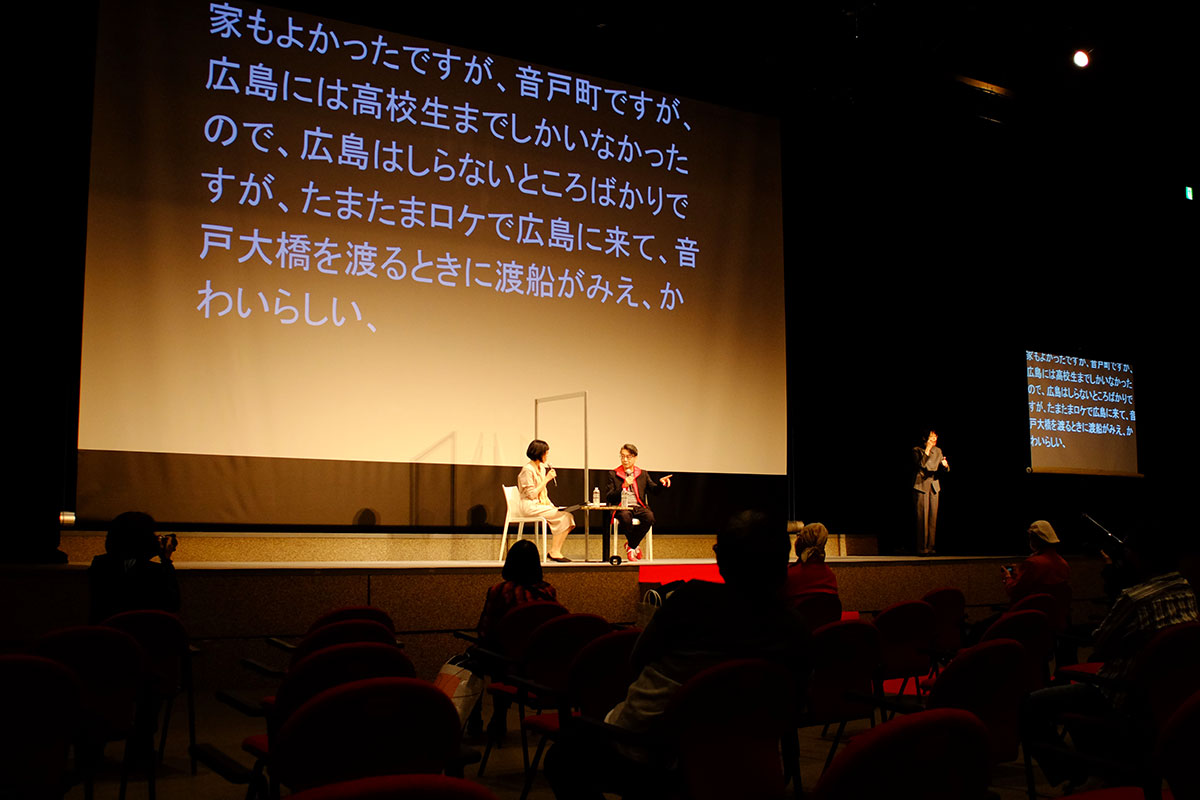 « The Making of "Voices in the Wind" Viewing and Teach-in The film considerate of hurt people's feelingsWorkshop by Sunao Katabuchi: The First Steps on a New Journey »