News
2020/11/22
Screening and Talk-show about "Bullet Trip" with Director Nozomu Kasagi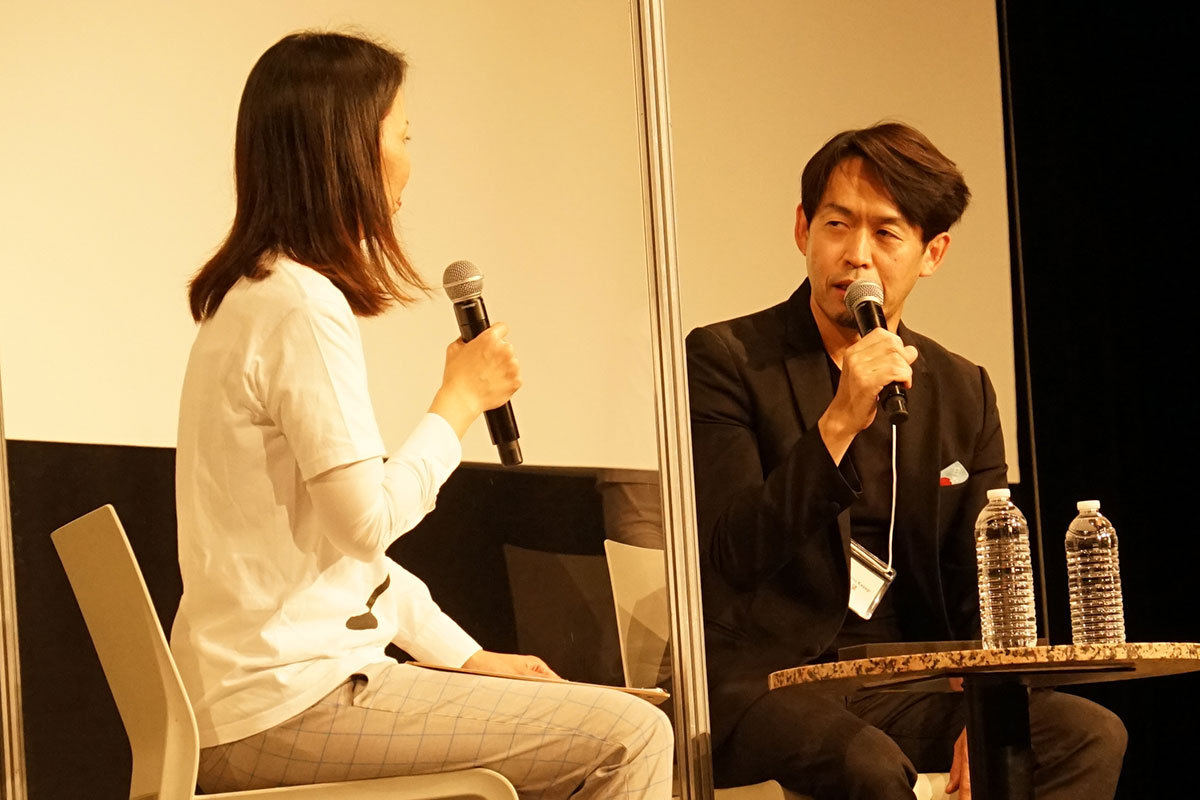 On Sunday, November 22, Venue no.1 at NTT Cred Hall had a screening of a film "Bullet Trip". Following the display, a talking session was held with the director of the film, Nozomu Kasagi. Tomoko Horie, a radio personality from Higashihiroshima FM presided over the event.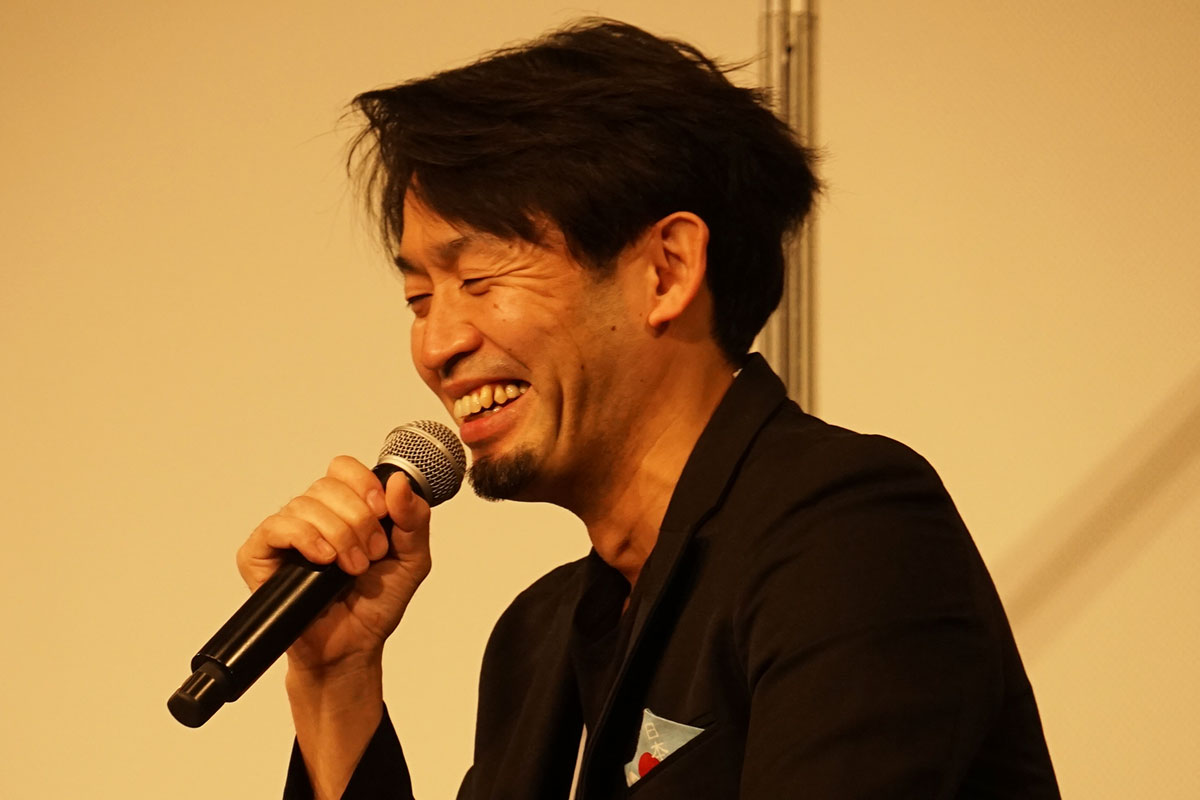 This film is set in Mihonoseki, a port town located at Matsue city in Shimane prefecture. The hero Noboru used to work in a male host club as its most popular personality. He visits the place on the pretext of 'a bullet trip' with his girlfriend Noriko, who works as a hostess. Noboru drives a black luxury foreign car, to a quiet provincial town with a sacred atmosphere …the story began with such a total mismatch.
"But this mismatch is one of the reasons the audience liked this film," Dir. Kasagi presumed as he was asked why he thought this film is highly appreciated and got many prizes in other film festivals overseas, including WorldFest Houston International Film Festival.
This film has many long continuous shots in contrast to main characters who are so restless. This not only expresses a calm flux of time in Mihonoseki, but also foreshadows that they're adapting themselves to the ambience of the town in the latter half of the film.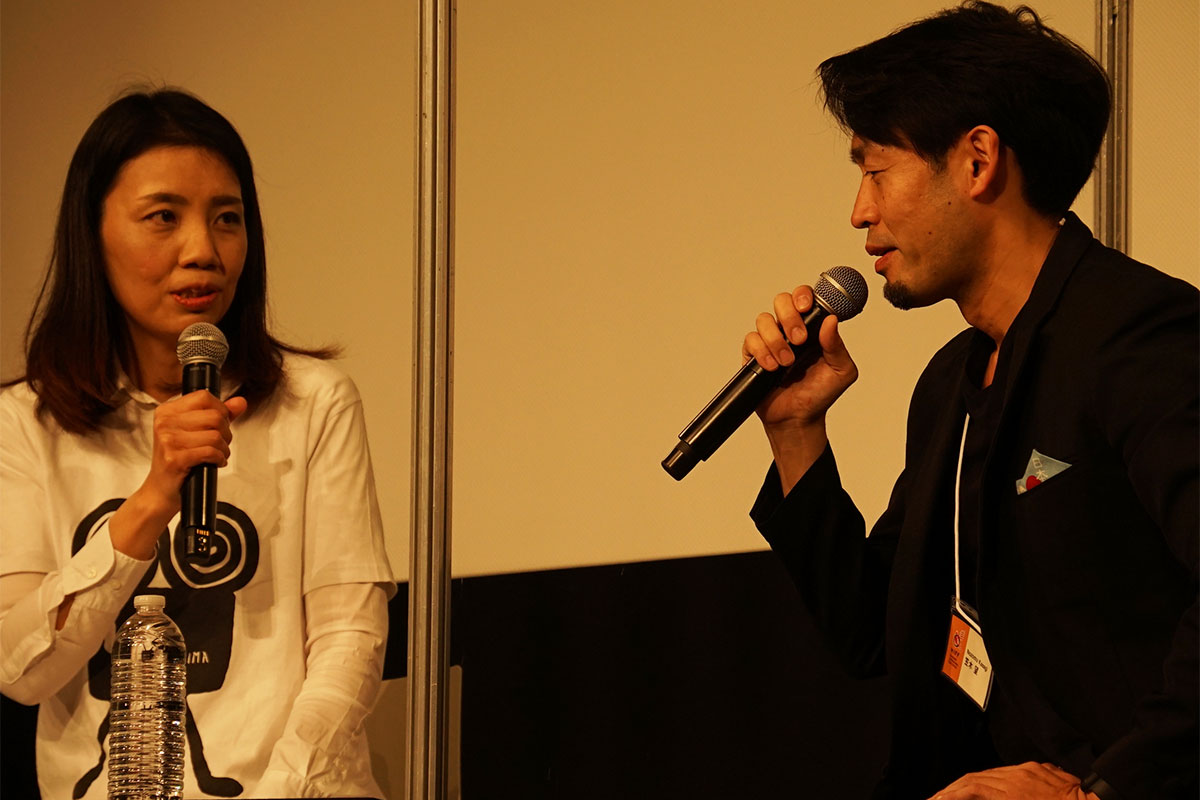 Dir. Kasagi talked heartily about the characteristic points of Mihonoseki and how he made use of it for this film. Then Ms. Horie asked him how he felt about his first trip to Hiroshima. "The cityscape is like one in a cinema. On a streetcar, I felt as if I could smell its history," he smiled.
To a question about what kind of film he would make if Dir. Kasagi shoots in Hiroshima, he responded ambiguously, "I'll leave this question for a while, let me prepare for the answer." Instead, he shared a little bit of his idea about an action film that he's now planning for his next work. He finished the talk show with sincere gratitude for the audience.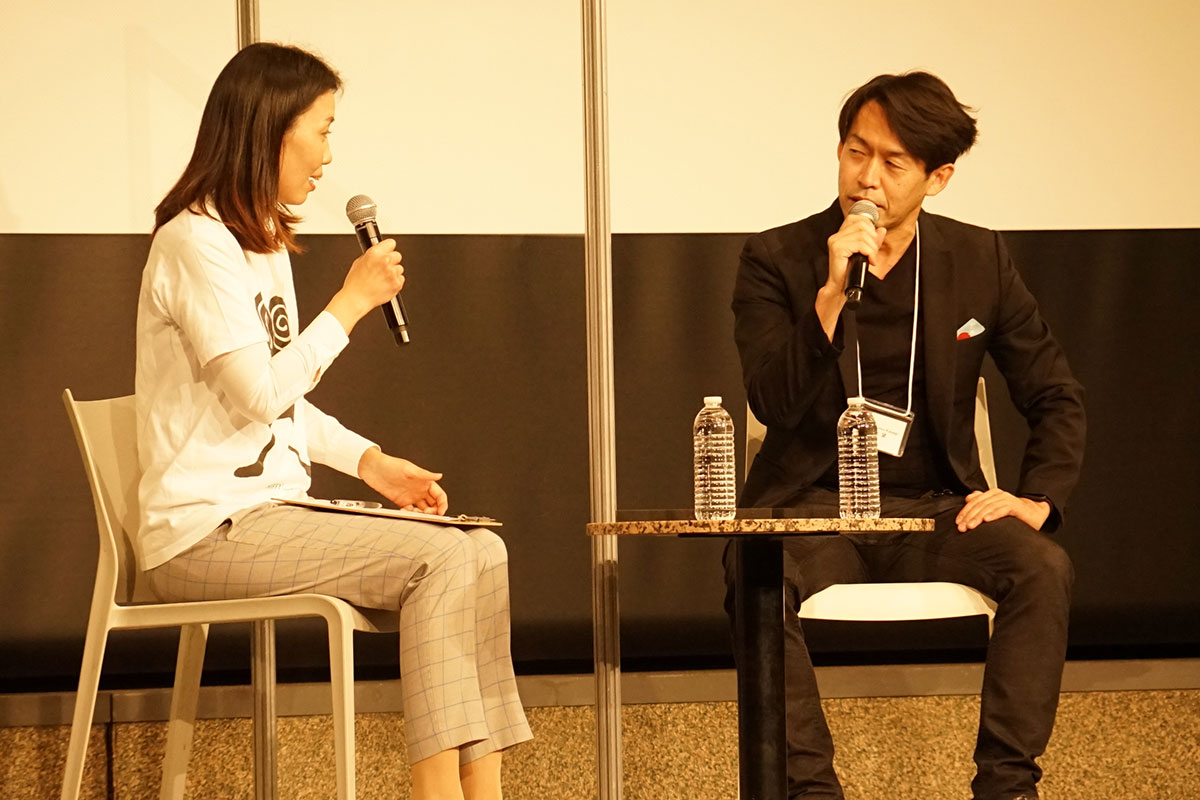 « Workshop by Sunao Katabuchi: The First Steps on a New Journey(日本語) VRで生き生きした中島本町を再現〜監督・長谷川勝志先生に聞く〜 »