News
2020/11/21
"H story", directed by Nobuhiro Suwa, a light talk show makes us think about what a film should be
The film, "H story" (2003), directed by Nobuhiro Suwa from Hiroshima was screened at the Hiroshima City Cinematographic and Audio-Visual Library on November 21. By the request of Director Suwa, there was a talk-show before the screening. It started with the story that "This film premiered in Cannes and was introduced as a UFO-like film. It's a remake film as my response to "Hiroshima mon amour", (1959). What does it mean to shoot a film in Hiroshima? I hope to shoot the continuation of this film in Hiroshima someday." Then the film started.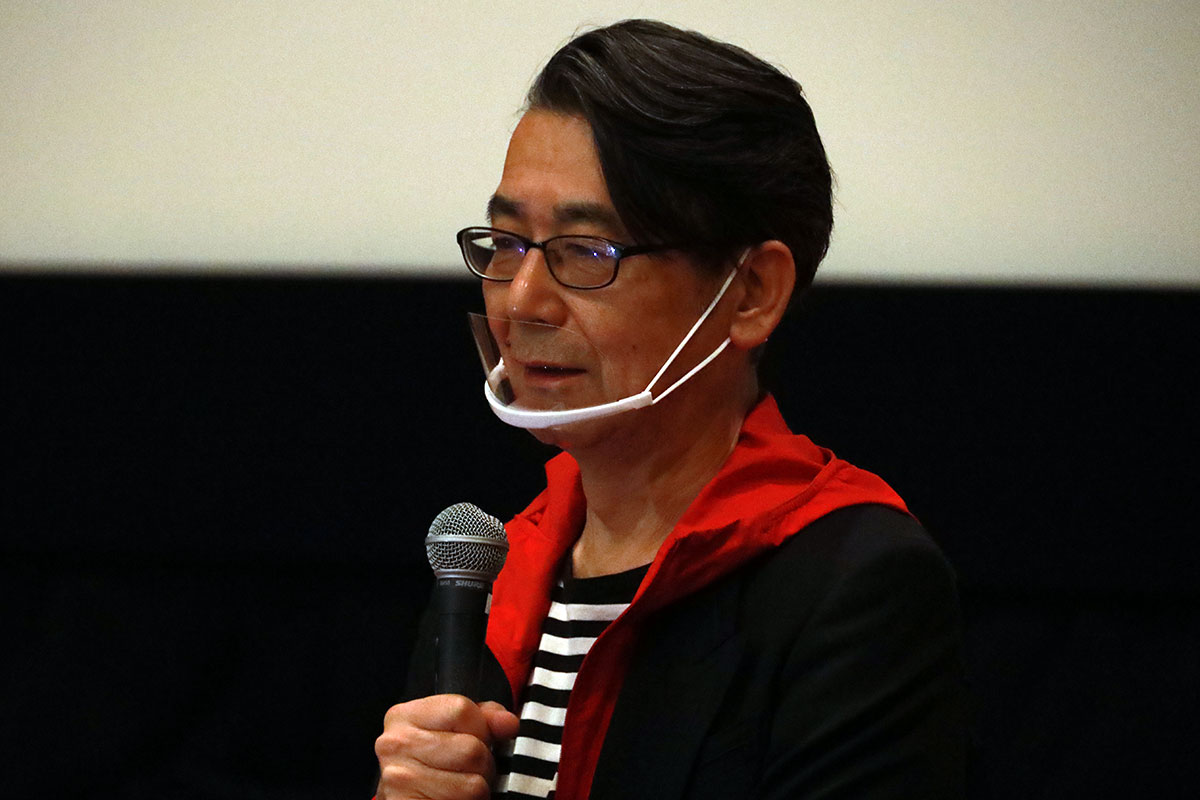 At the talk show after the screening, the director answered the questions of the audience. He said, "Everything was fumbling about the process leading up to the filming. After I had investigated the atomic bomb in Hiroshima and Nagasaki I returned to France. There were changes such as the death of the planned cameraman. This film is fiction, but also a documentary. I doubt fiction and I'm drawing the moment when it's going to be a film." The director explained carefully "The last scene ends with "completely white", which means illuminating the audience from the screen." He was frustrated, (that) "The overseas media reaction was good in Cannes, but ignored in Japan."
When he was asked by an audience member, "Did you direct the scene in Hiroshima City Museum of Contemporary Art, which I felt was a real scene?", Director Suwa replied, "I asked him to do his job as usual." "I was planning to shoot a night scene in a downtown area where no one else was there, but since there were many street musicians, I shot it as it was." He also showed other episodes.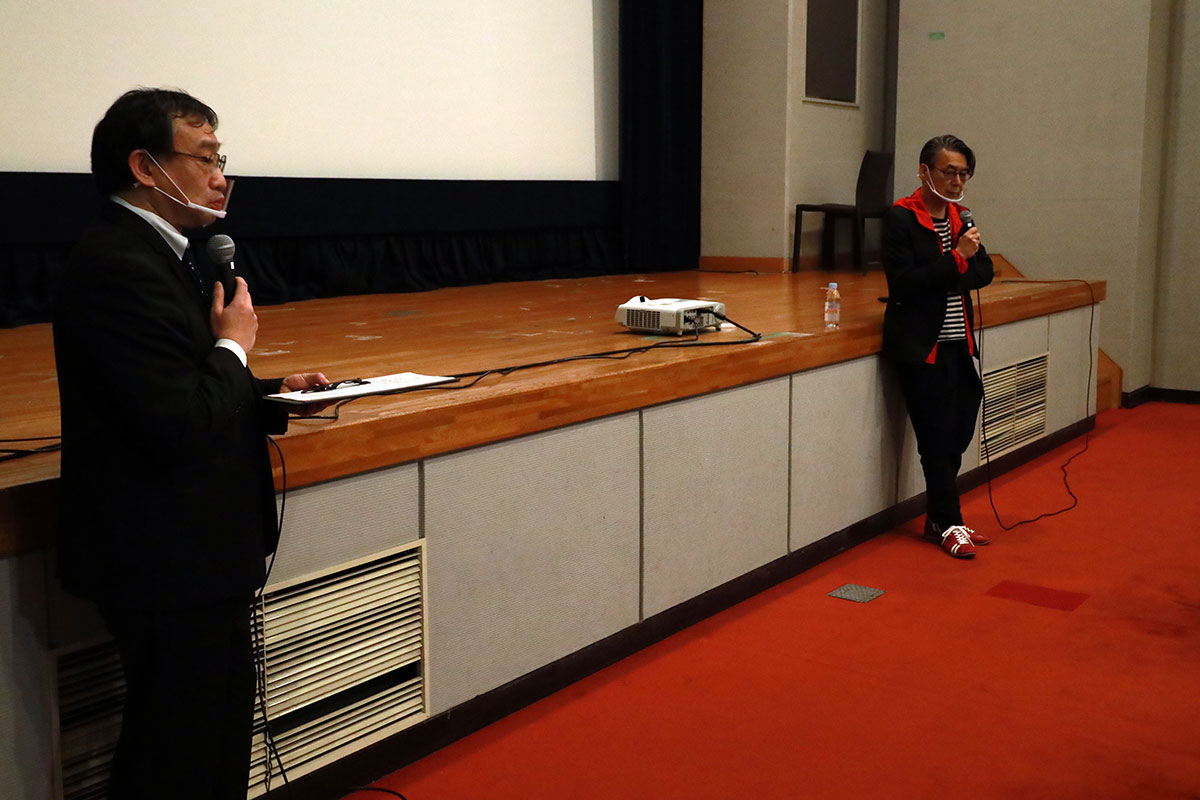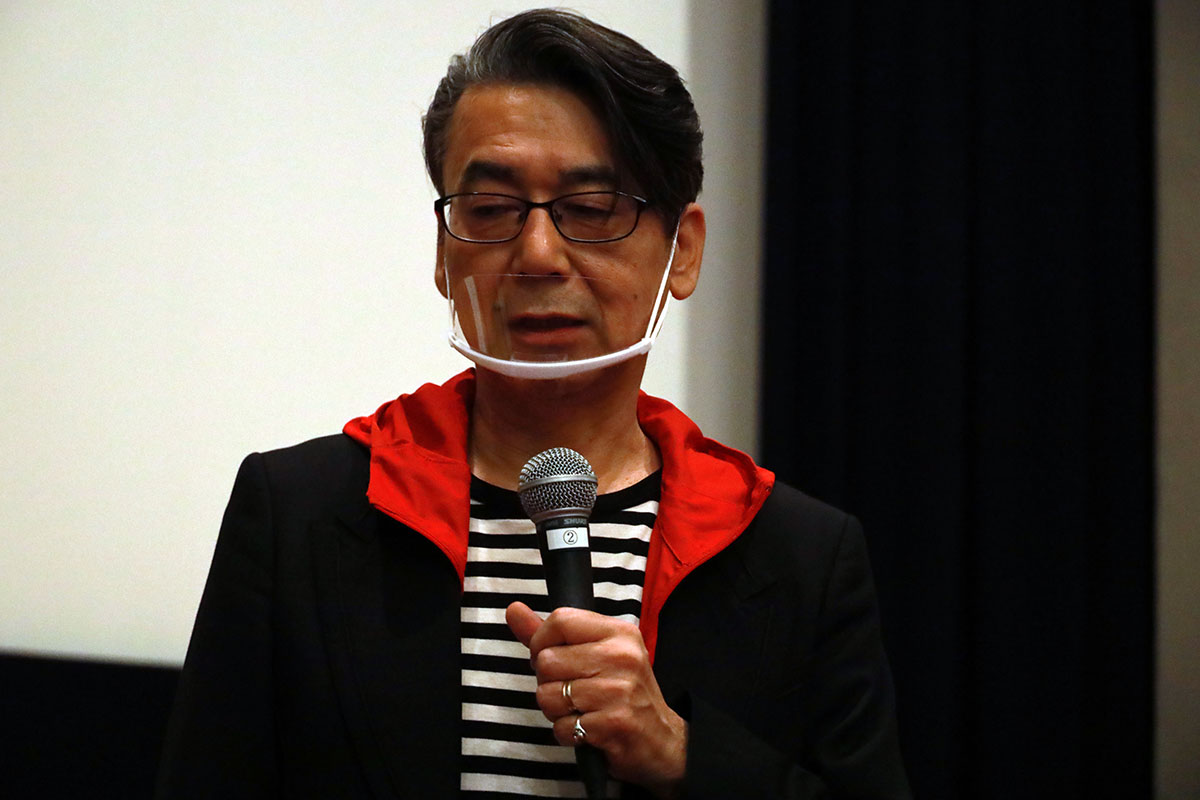 « (日本語) 11月22日 配信スケジュール!!A Talk Show and screening of "Yan" »