News
2020/11/21
A Talk Show and screening of "Yan"
On Saturday, November 21, a talk show featuring a film, "Yan", was held in Venue no.1 at NTT Cred Hall. Its director, Keisuke Imamura and leading actor Mr. Lon Mizuma expressed what they thought and anecdotes during shooting of the film. "Yan" is the very first work Mr. Yan directed, and coincidentally the first work in which Mr. Mizuma starred. Emcee Michita Kimura also enlivened the event.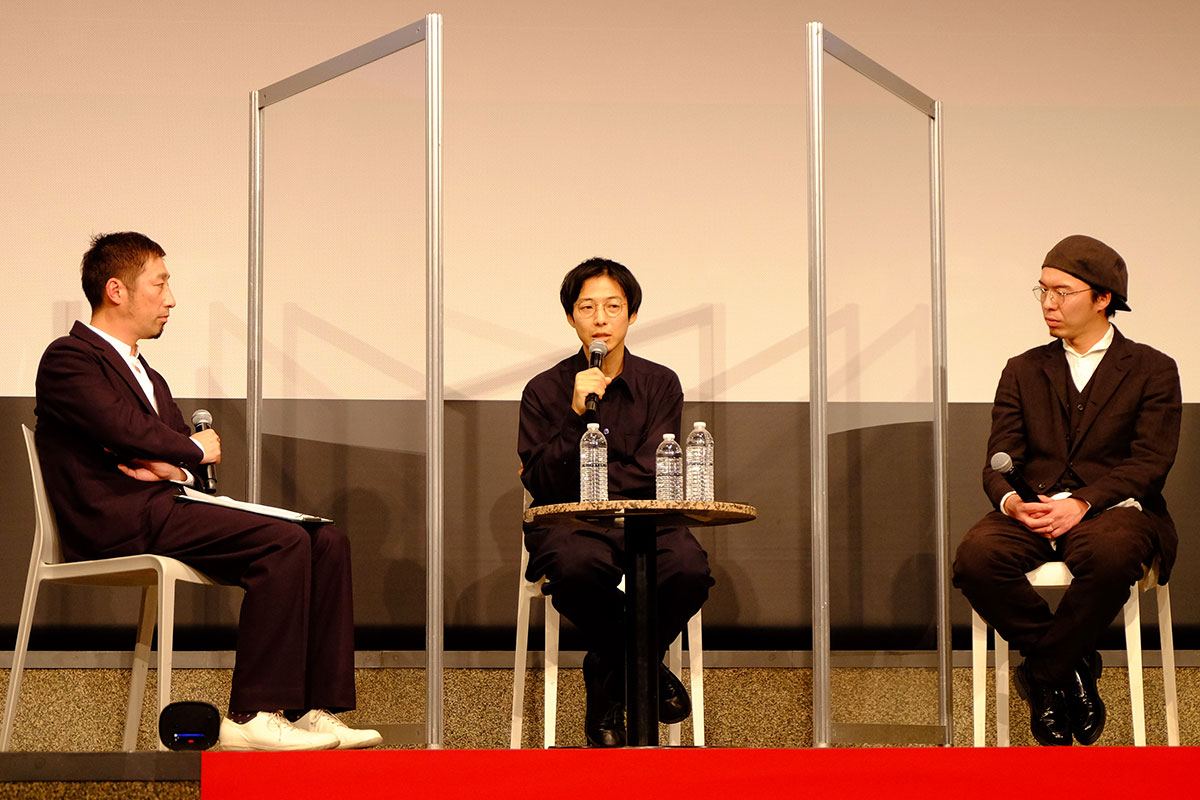 The show started from how they feel about Hiroshima. Dir. Imamura said, "The Hiroshima International Film Festival has picked up films I have been involved in as a cinematographer, almost every year since I was in university. I've always liked to visit this city, so I'm very excited to be here today."
Mr. Mizuma also has a link with Hiroshima. "I once hitched a ride, people in Hiroshima were so kind, providing me everything I needed. All my memories about the city are so warm," he described with a smile.
In the making of "Yen", actors also took part in the film creation, which was an unusual way for filmmaking. Mr. Mizuma is proficient in Chinese and has a mother from China and father from Japan. He discussed some ideas for this film with Mr. Imamura before they started shooting. They created the whole work as they consulted each other, one by one from location hunting to role-making.
Mr. Mizuma played the hero Tsubame, who has a Taiwanese mother. He said that he has felt empathy with the character in many points. "A bitter experience of mine was put into the story. I actually told something terrible to my mother when I was a young child. I hope people see this film and then feel relieved and grateful, like I felt.
Mr. Imamura is also actively working as a cinematographer involved in music videos for Japan's top artists like Kenshi Yonezu and Aimyon. He recalled the shooting period and said, "It gave me an opportunity to think about my future career."
On Sunday, November 22, "The Brightest Roof in the Universe" is going to be on screen, another film in which Mr. Imamura held the camera. Following the show, its director Michihito Fujii will be holding a talk-show. He is currently directing another film, "The Family", which is due to be released in January 2021.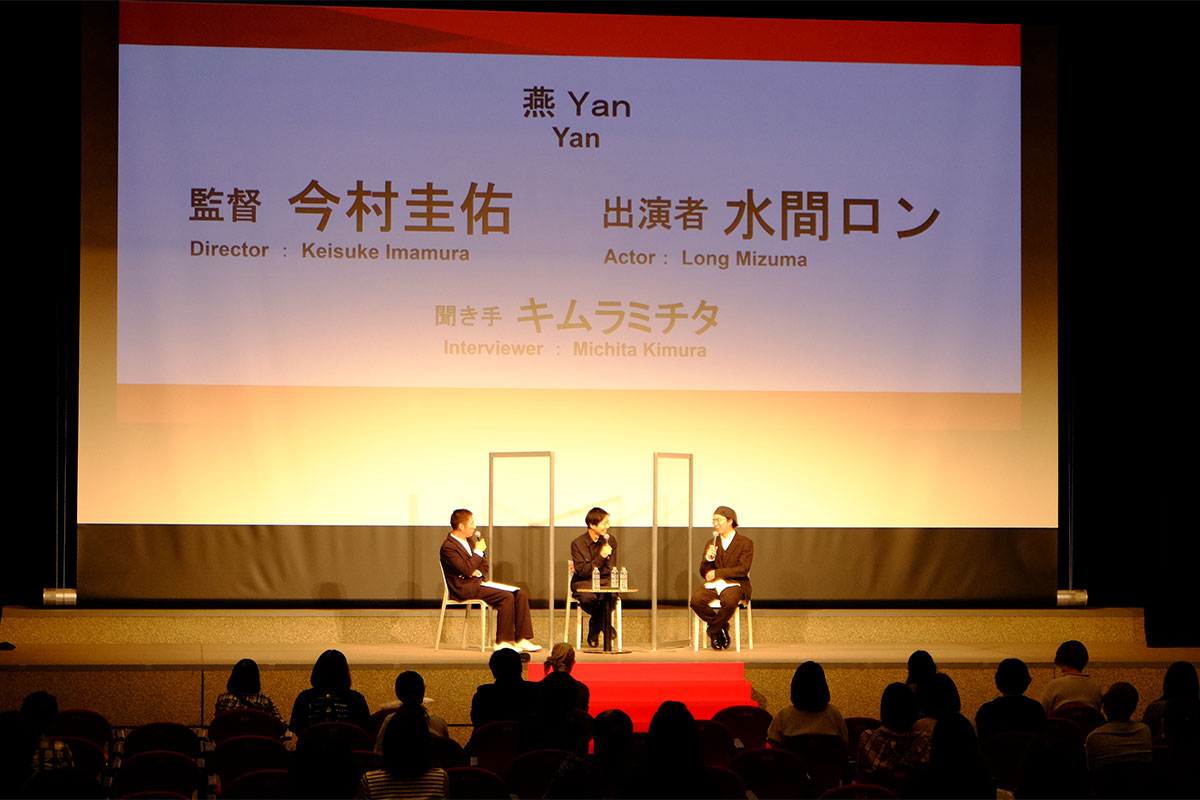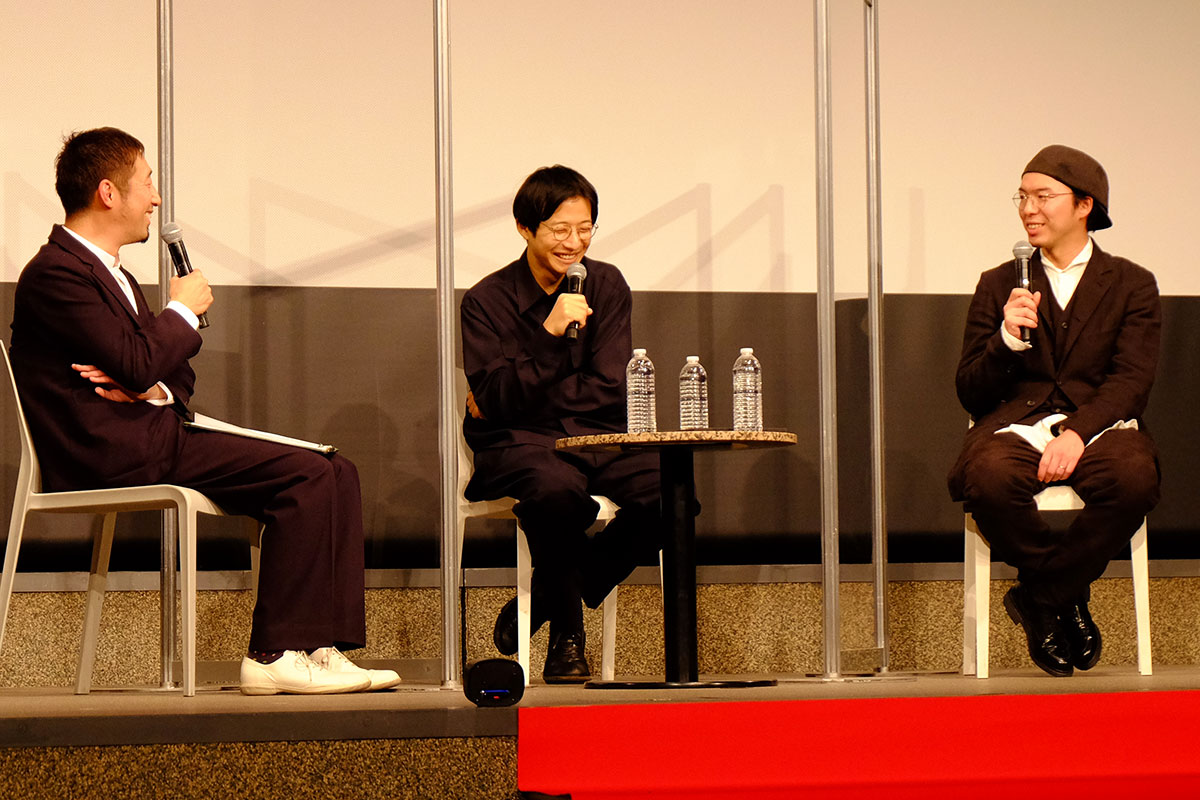 « "H story", directed by Nobuhiro Suwa, a light talk show makes us think about what a film should beThe workshop about the film "Hiroshima Piano" was held by the film Director Toshihiro Goto »