News
2020/11/21
Thank you for a full house! "The Brightest Roof of the Universe"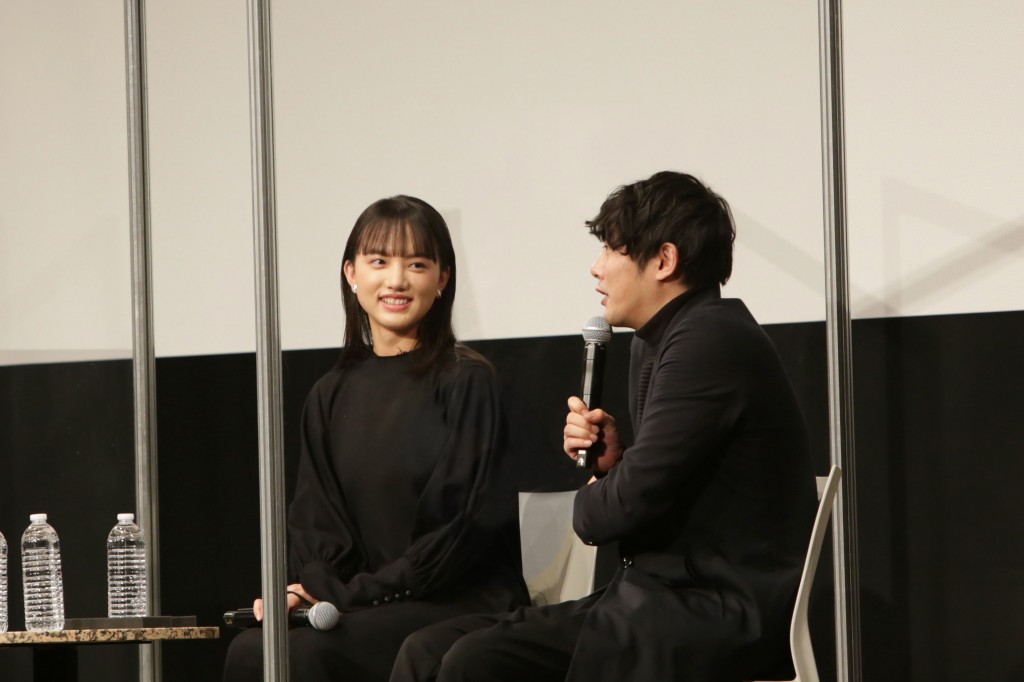 On Saturday, November 21 at 14:30, "The Brightest Roof of the Universe" was screened at NTT CRED Hall No.1. The original story of the film is the same title from the novel written by Tomoso Nonaka. Tsubame (Kaya Kiyohara) is a 14year-old girl who has a crush on Toru (Kentaro Ito), the college student who lives next door. She feels lonely after learning that her father (Hidetaka Yoshioka) will be having a baby with her stepmother (Maki Sakai). One day, she sees an odd-looking old woman, Hoshi-ba (Kaori Momoi), riding around her scooter on the rooftop of the calligraphy school. Tsubame experiences various things through one summer.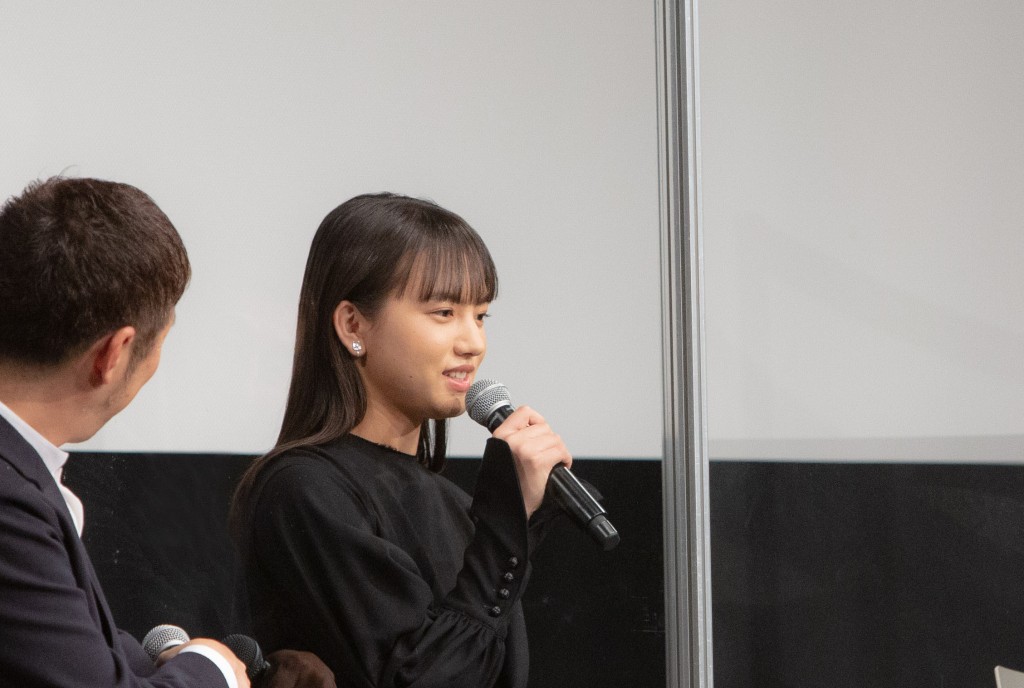 After the screening, Ms. Kaya Kiyohara, who played Tsubame and the director, Michihito Fujii came up onstage. In an effort to prevent and minimize the spread of COVID-19, the number of seats at the Hall were decreased, however, the special talk show was started with a big applause. The interviewer was Michita Kimura, a freelance personality. Ms. Kiyohara also sings the main theme song, "We at that time and now." She said, "I am under a lot of pressure. I feel uneasy if I could make myself clear at the end of the credits." This is her first time in a film directed by Dir. Fujii since "Day and Night" (2019), and this is a commemorable first time she plays the leading part. "It is a precious work for me. I am grateful for the chance that the film was made public, and I am really happy to be here today," she said impressively.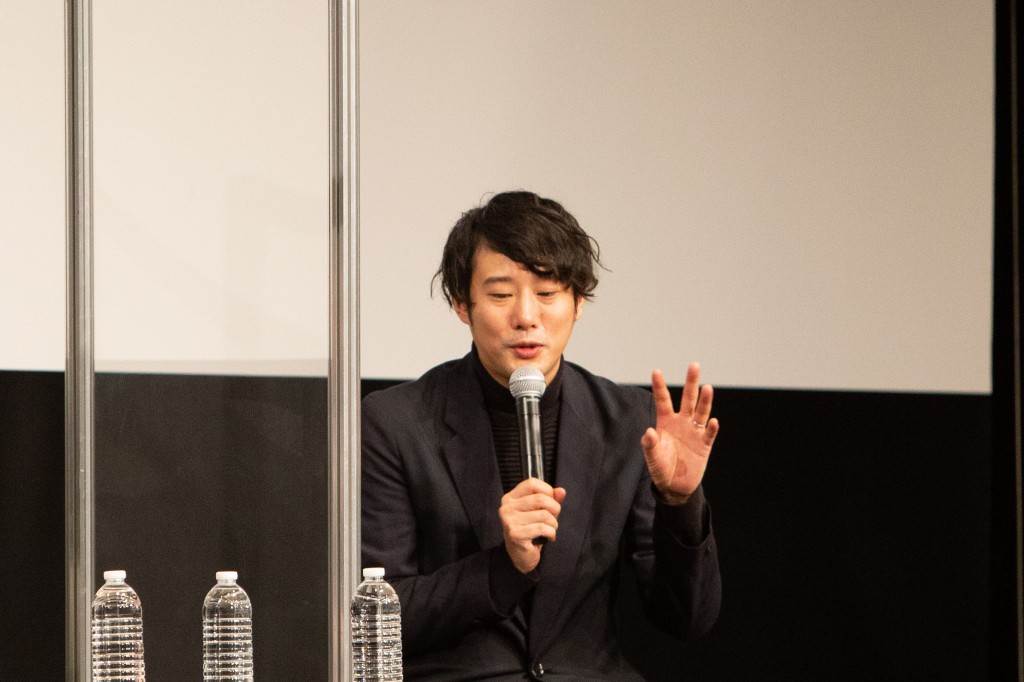 Dir. Fujii released "The Journalist" in 2019, which received the Japan Academy Film Prize and numerous other awards. "It is a great honor to have a chance to direct Ms. Kiyohara's first leading role since we first met in "Day and Night" two years ago. I think she has the ability to concentrate. Everyone including camera operators and other staff really admired her." Dir. Fujii spoke highly of her. Ms. Kiyohara talked about Ms. Kaori Momoi, who leaves a strong impression playing Hoshi-ba, "She is full of energy and love. She has various ways of performing and shows it with incredible speed, so I was barely following her. Working with her, I would have fulfilling days." It was also mentioned that Ms. Momoi would like to have participated in this talk show, but she could not come to Japan from Los Angeles because of the COVID-19.
"This is a story describing the life from a middle school student to an old woman. I would like people of all ages to go see this film," said Dir. Fujii. Ms. Kiyohara said, "I am only 18 years old now, I will treasure this work for the rest of my life. I hope it becomes a great film which is loved by everyone." Both of them are going to have many directed and appearance works in 2021. At the end of the talk show, Ms. Kyoko Heya, who is the art director of this film and the representative of the Hiroshima International Film Festival presented Ms. Kiyohara with a bouquet of flowers to express gratitude.
« Workshop by Director Nobuhiro Suwa / Film Education in Japan: Learning from the Experiences of French ChildrenWorkshop by Keisuke Imamura: Striving Toward a New Approach to Visual Expression »