News
2020/11/21
A-bombed Piano Concert
The HIFF held an "A-bombed Piano Concert" as part of the Hiroshima City Cultural Arts Promotion Temporary Support Project "Hiroshima City's Project to Keep the Lights of Cultural Arts" at NTT CRED Hall at 10:30 after the opening ceremony. A free-personality, Ms. Yoko Tamada served as the master of the ceremonies.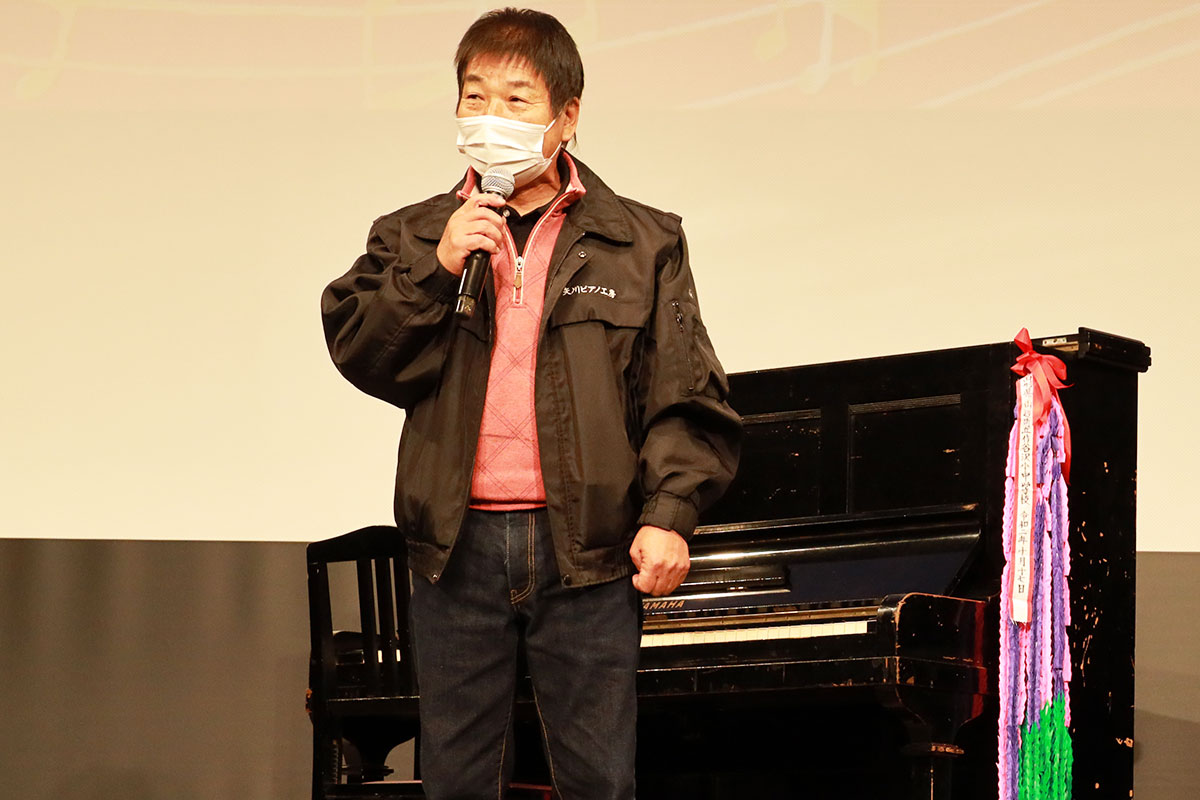 At the beginning, Mitsunori Yagawa, a piano tuner was introduced and he told that the piano that was found less than three kilometers from the blast epicenter is called "A-bombed piano" and the one used at the concert is what is commonly called "Misako's piano" used in the film, "Hiroshima Piano".
Then, five groups of musicians living in Hiroshima began to play.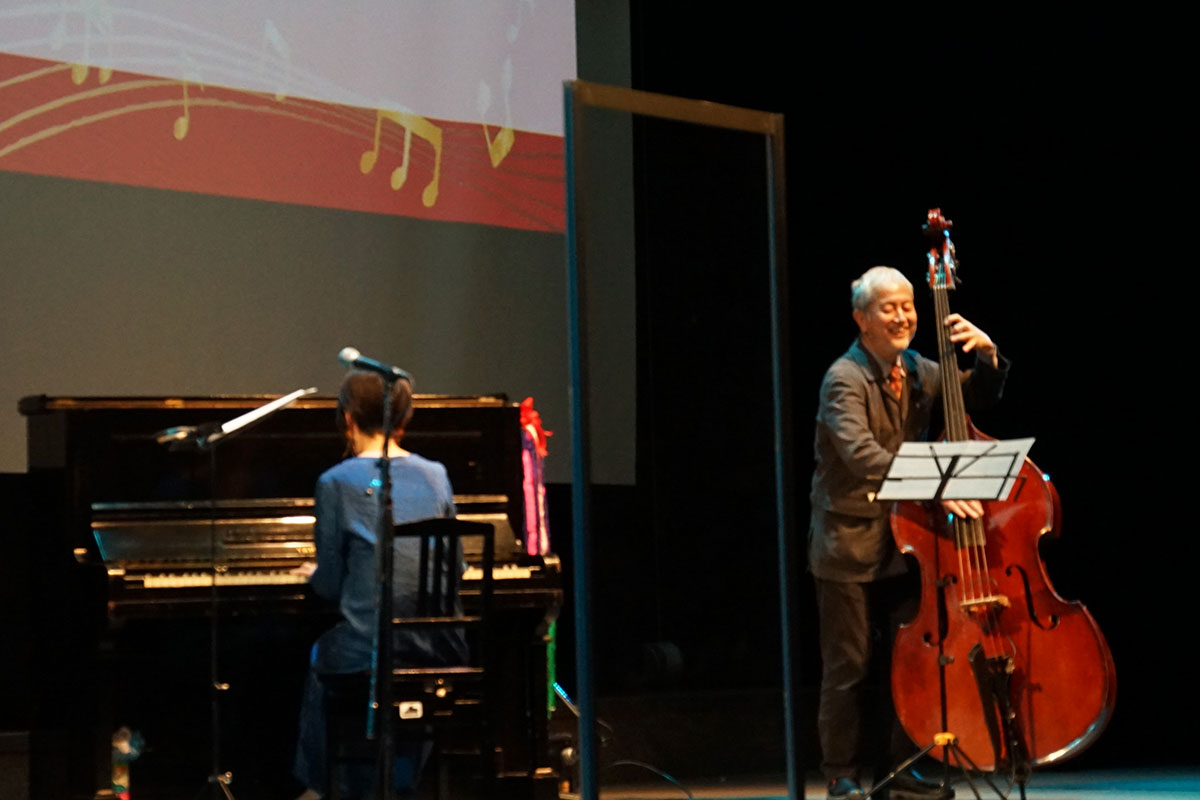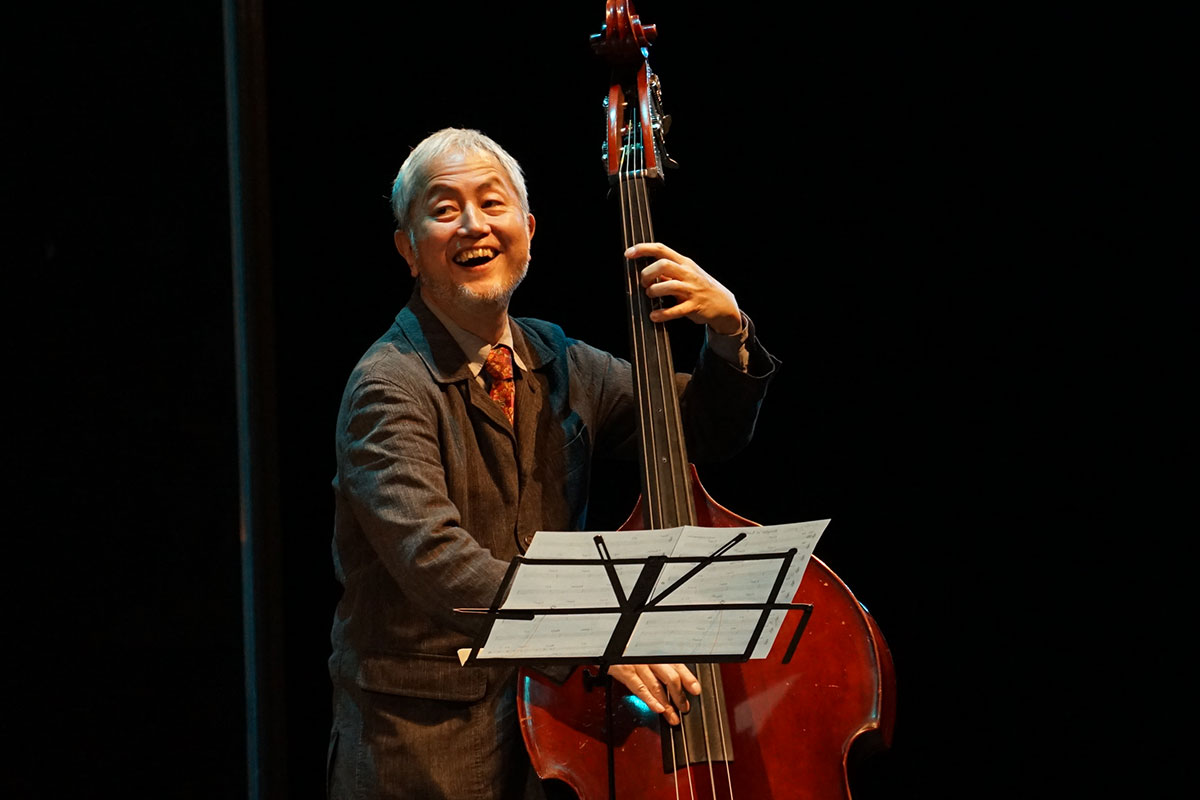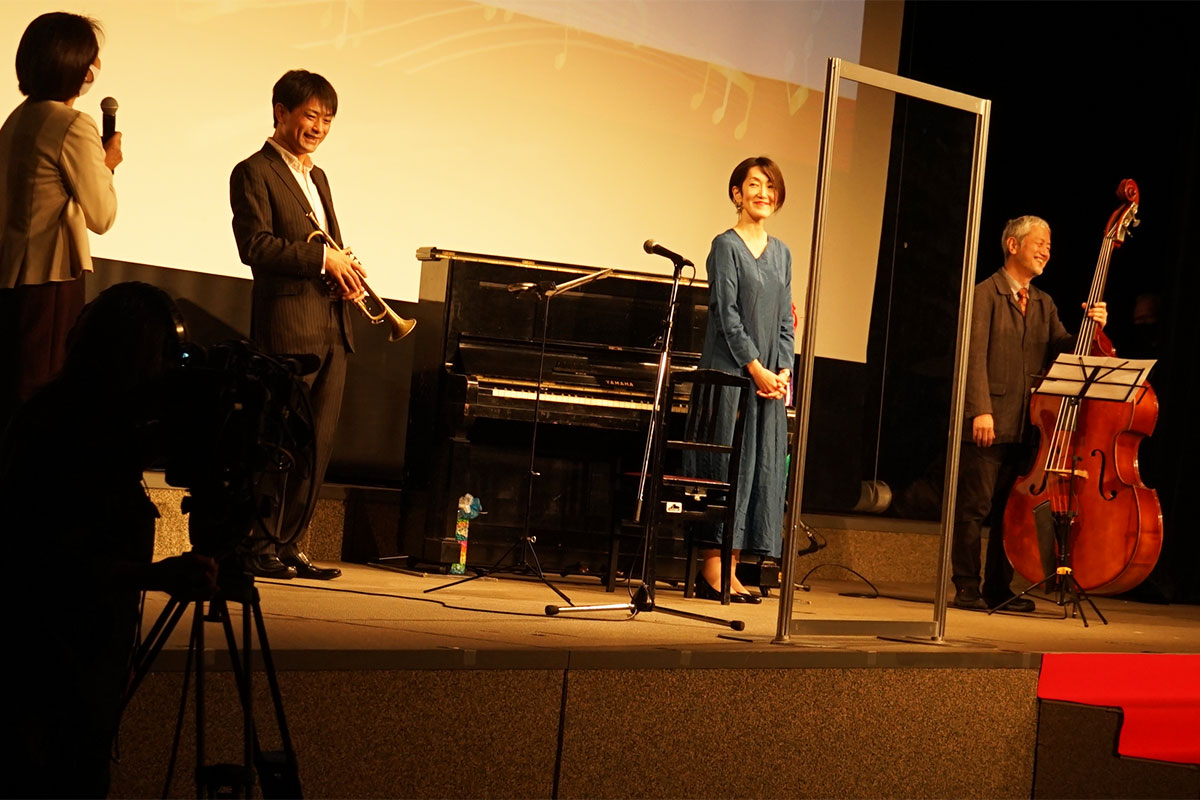 Then, five groups of musicians living in Hiroshima began to play. At first, professional musicians, Yuko Kishimoto Trio played the original song "Bright'n'Lovely". After the performance when she was asked about the piano, she highly evaluated it as "a light touch and beautiful sound for an 88-year-old piano born in 1932 that was not ruined by the atomic bomb."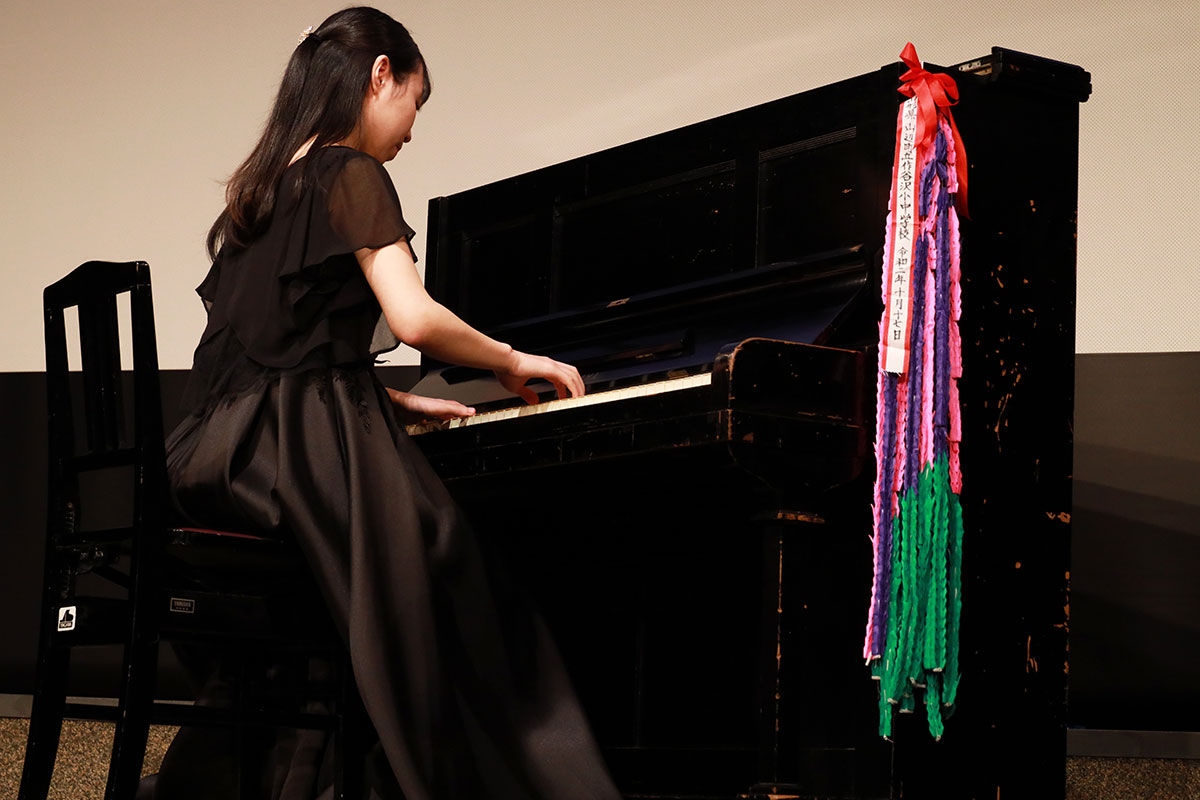 Next, Ms. Momoko Murokawa, a first year graduate student at Elisabeth University of Music performed Schubert's Piano Sonata No.13 in D major D664 Op.120 First movement. She also had a good reputation for her clear sound and good bass.
The third group, "Triskele Ensemble" played Astor Piazzolla's "Libertango" featuring Erika Mito on the piano. The group was formed when they were in the Graduate School of Education, Hiroshima University. They chose this song because they wanted to enjoy the freedom that we have lost by COVID-19.
Momoko Kobayashi, in her second year as a graduate student at Elisabeth University of Music played F. Chopin's Nocturne No. 20 in C-sharp minor, Op. posth. She said she "chose this song because it was used in the movie "The Pianist" and because this piano has survived the battlefield, gently and powerfully."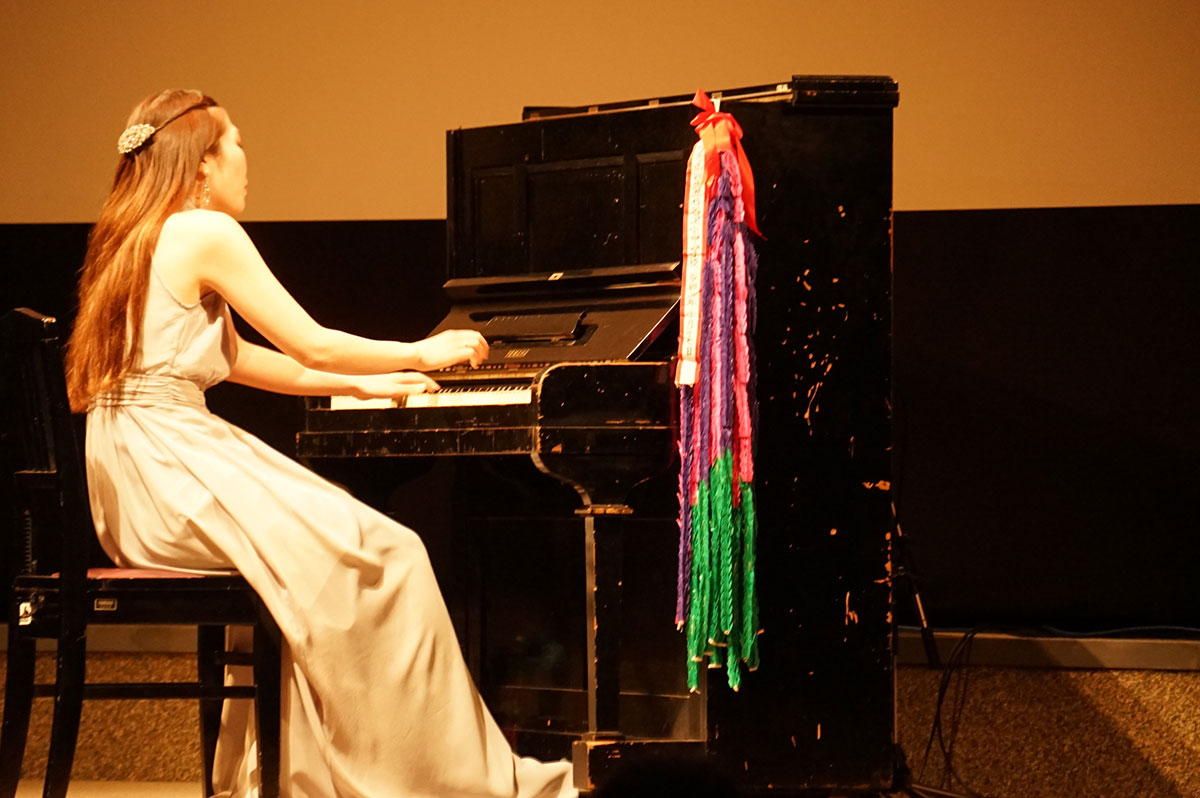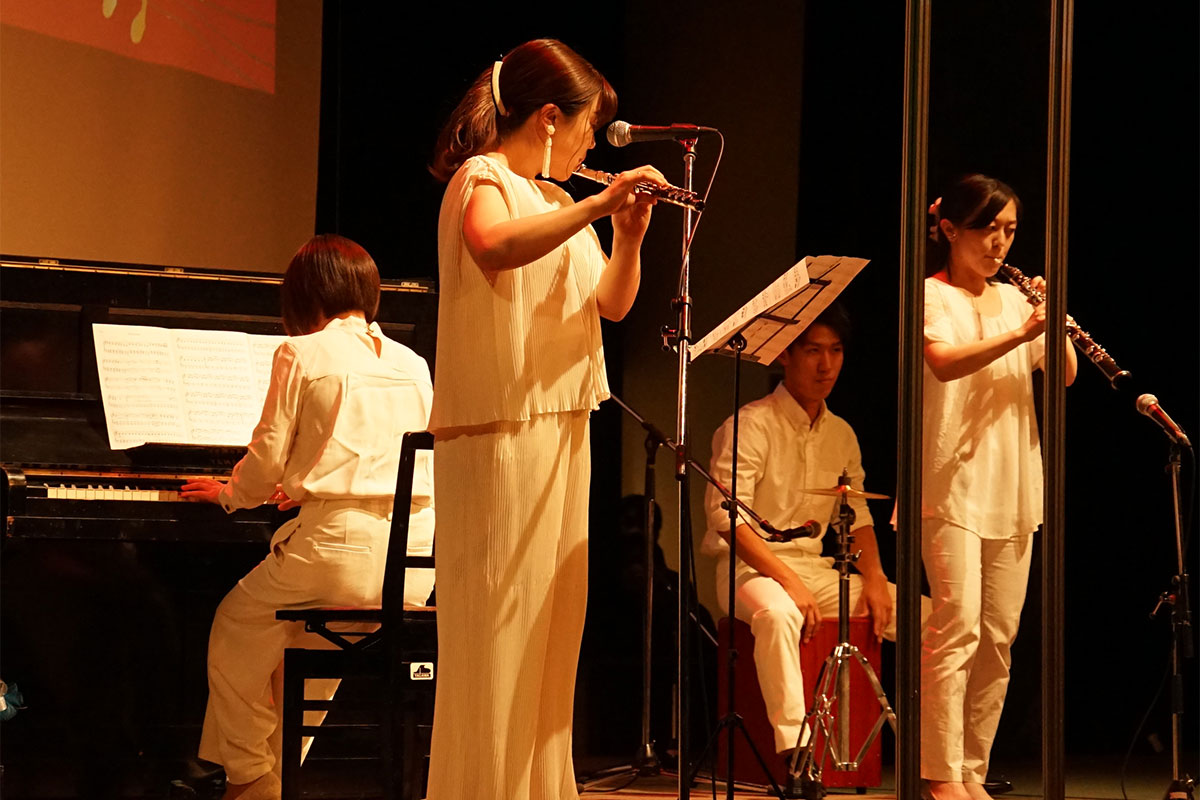 At the end Opera singer Takanori Miki and Pianist Akiko Yasuda performed "Nessun Dorma" from the Opera "Turandot". They chose this song with the message that they would win COVID-19 in the end.
After all the performances and the photo session, the performers and the piano seemed satisfied.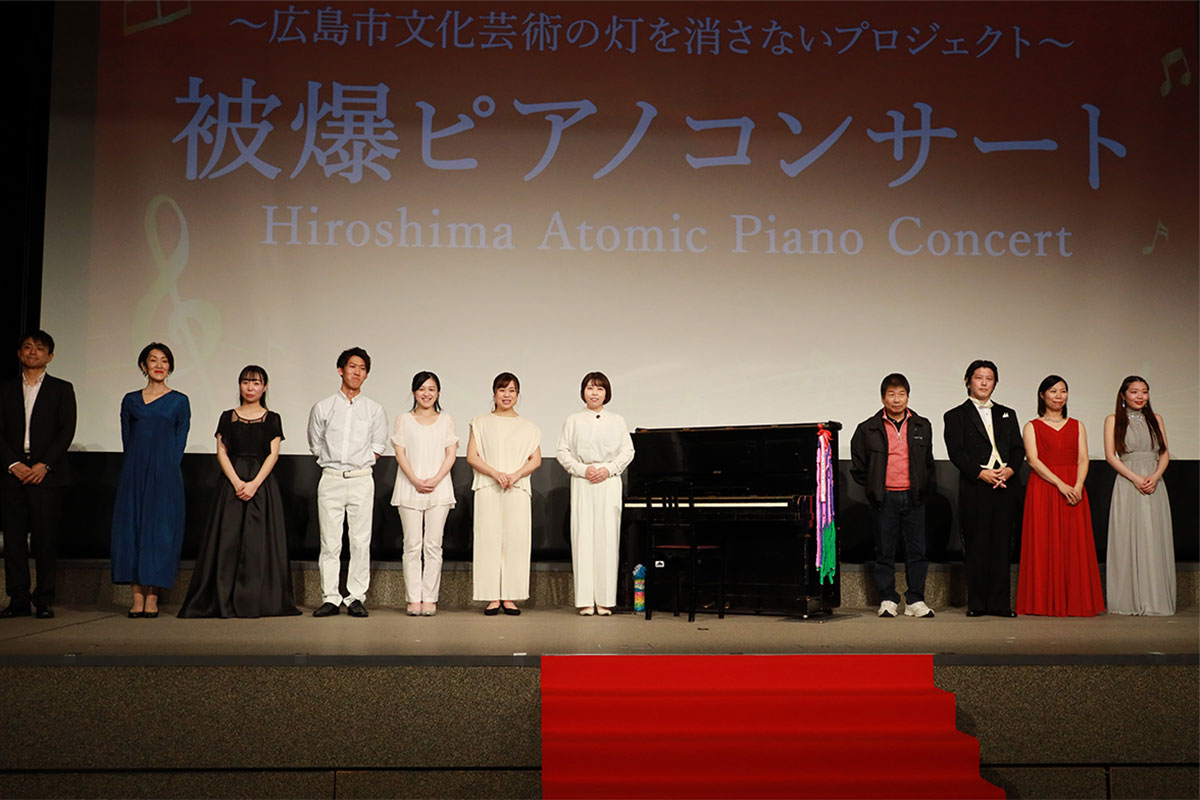 « A talk show of "Hiroshima Piano"Workshop by Michihito Fujii : Creating a "Closely Bonded Film Crew" »