News
2020/11/21
Under the pandemic of COVID-19 the Hiroshima International Film Festival has started again this year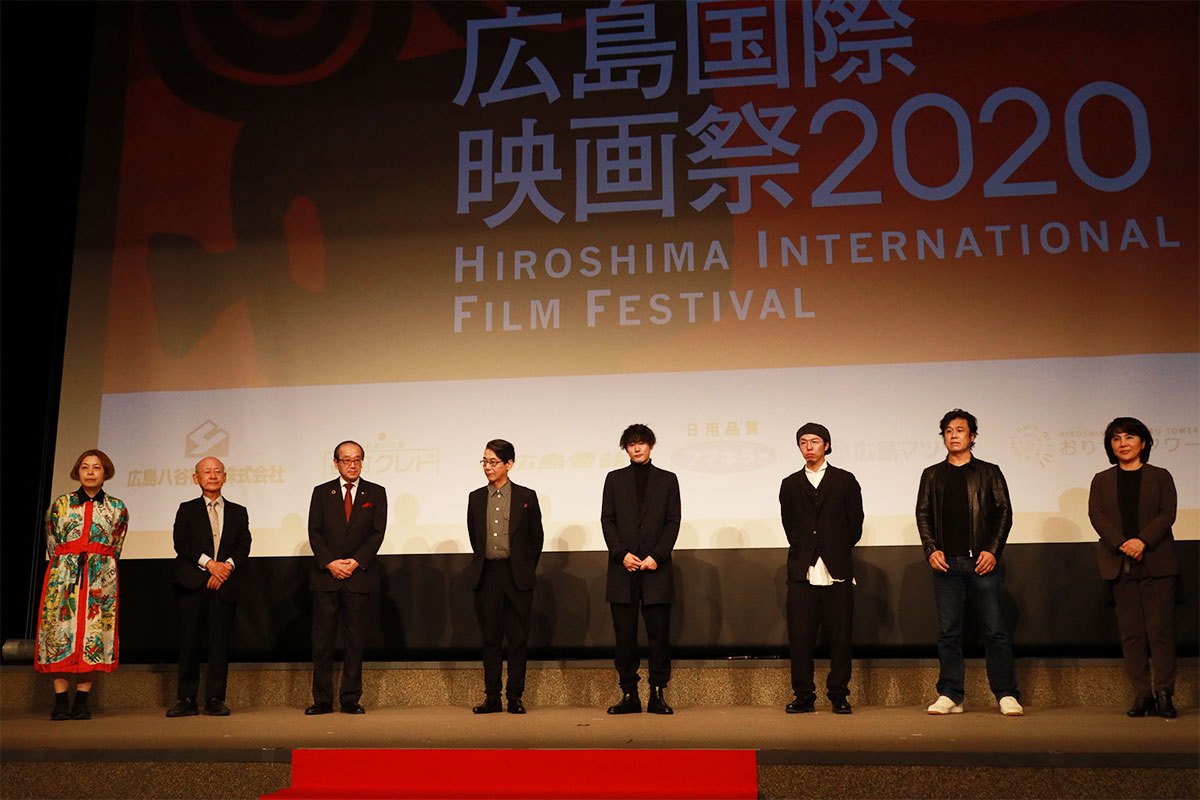 The opening ceremony of the Hiroshima Film Festival (HIFF) 2020 was held at the first theater in NTT Cred Hall on Saturday, November 21 at 10:00, with Michita Kimura, a free personality, as master of the ceremony, and Pauline Baldwin as interpreter. First of all, Ms. Kyoko Heya, the president of HIFF said, "I was worried about what would happen with covid-19, but a staff member said, "You should do it this year as well." As she declared the film festival open, a big applause from the audience erupted.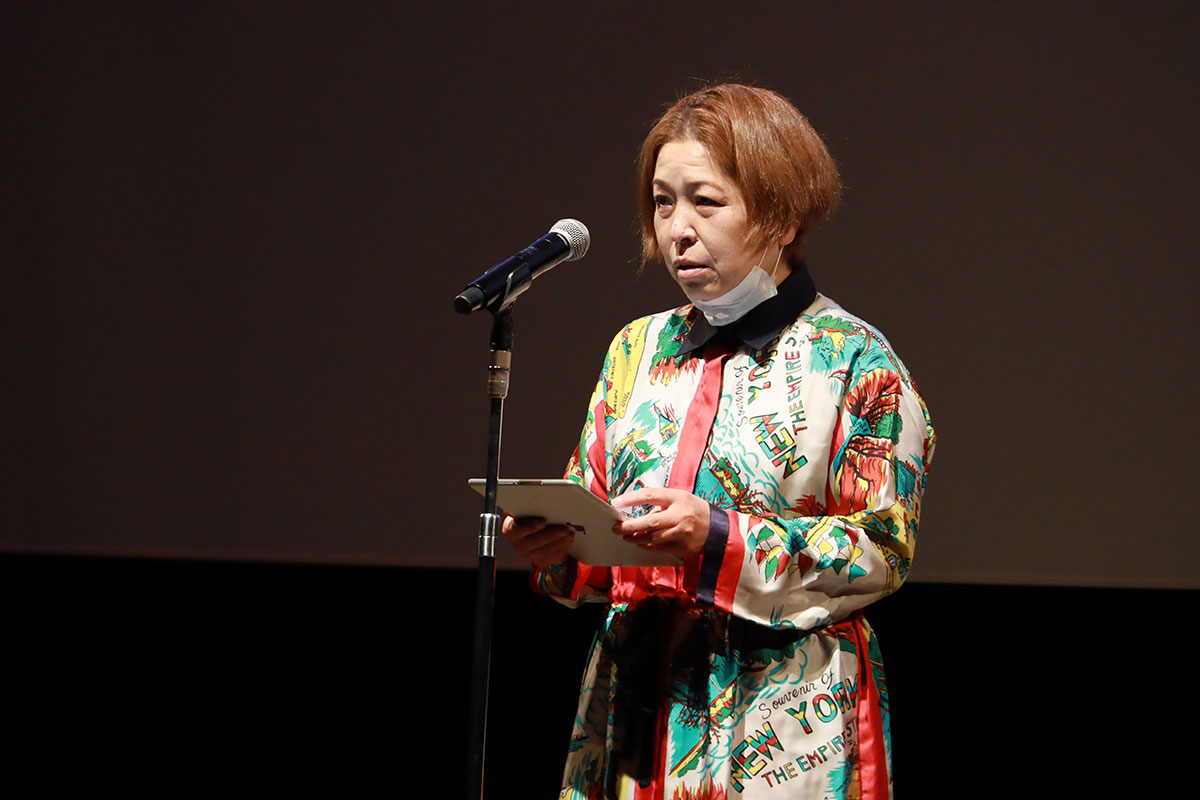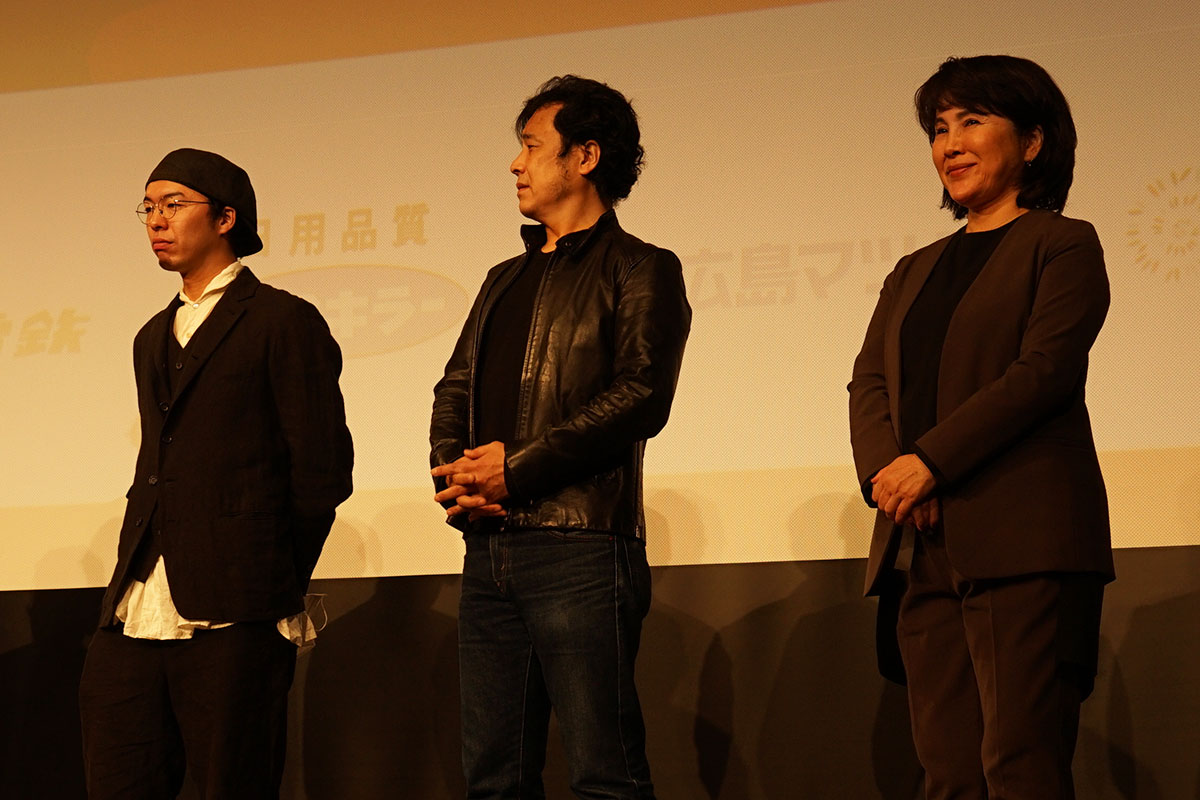 Next, Hiroshima City Mayor Kazumi Matsui, Director Nobuhiro Suwa, Director Michihito Fujii, Director Keisuke Imamura, and Producer Hiroko Maeda appeared on the stage. Then Executive Committee Chairman Kazutaka Yamamoto was deeply moved, "It's been a special year that we have to be careful about holding the HIFF, but we have made preparations with the feelings that we should keep the lights of the HIFF. I'm glad that today has come." Mayor Matsui said, "I am delighted that the HIFF, which had started as the Damah Film Festival, will be held again this year. We thank the members of the executive committee and volunteers with hard work to develop the film festival in the future." Finally, a photo session was held and the opening ceremony was closed.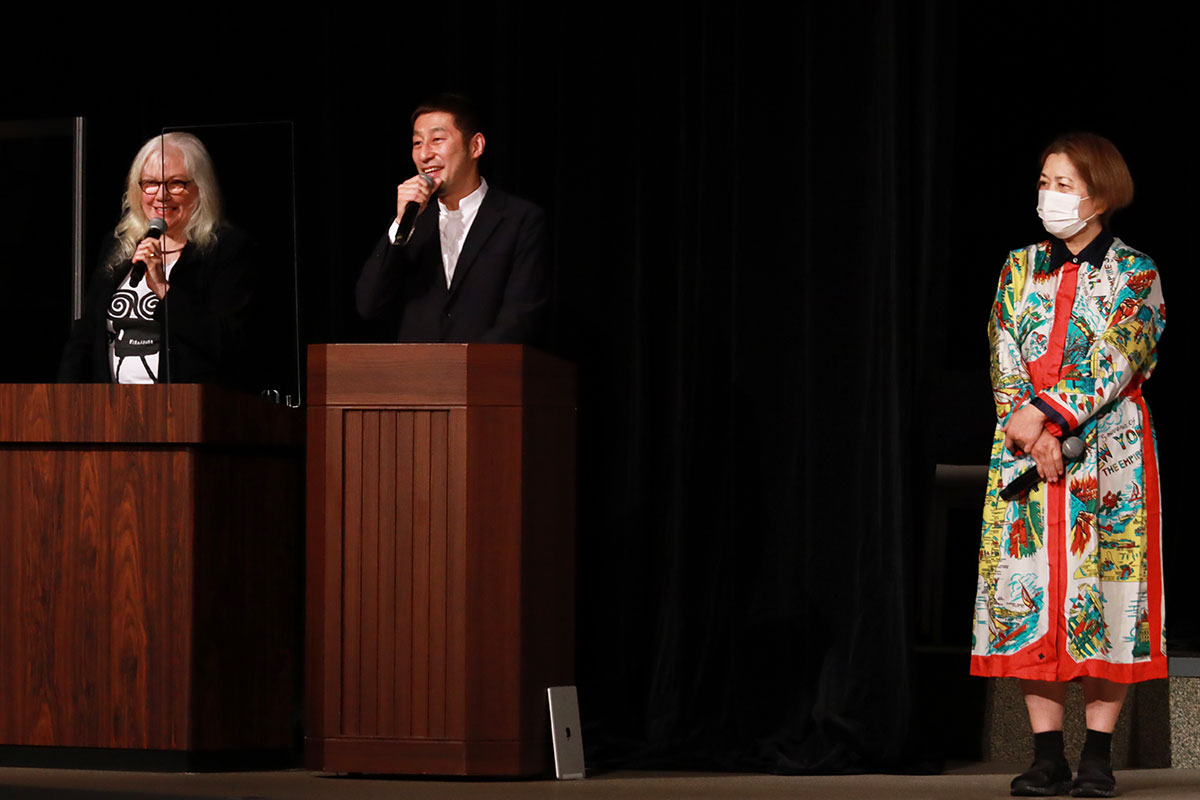 HIFF2020 will be held at NTT Cred Hall and Hiroshima City Cinematographic and Audio-Visual Library for three days until Monday, November 23.
« Workshop by Michihito Fujii : Creating a "Closely Bonded Film Crew"Flower Dedication »