News
2020/10/21
"8:15" is a documentary film about human love and compassion in the face of insurmountable hardship. This story, which transcends time, documents the horrific experience of a Hiroshima atomic bomb survivor. Following its screening, the Executive Producer & Author, Akiko Mikamo, lead actor, Sotaro Tanaka, and director, J.R. Heffelfinger, will share their thoughts and feelings remotely or in person at a talk show.
Heffelfinger is an artist and filmmaker dedicated to unveiling hidden truths about the human condition, giving a voice to the voiceless, and making the invisible, visible. His film, "8:15," which is based on the book by Akiko Mikamo, received an Audience Award at 51st Nashville Film Festival 2020. Heffelfinger will be joining the talk show remotely from New York. Don't miss it!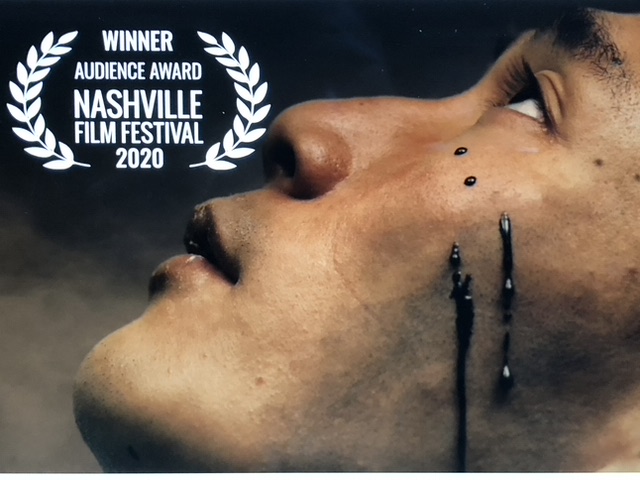 <Story>
At 8:15 a.m. on August 6, 1945, an atomic bomb detonated over Hiroshima. Shinji, a teenage boy, and his father were severely injured and burned in the blast. They wandered a city that resembled the depths of hell. In the midst of the ensuing anguish and pain, Shinji, orphaned by the bomb, shows us the power of forgiveness and the need to focus on our shared future. "8: 15 - A True Story of Survival and Forgiveness from Hiroshima" (Author: Akiko Mikamo) was made into a documentary film in the United States.
Director: J.R. Heffelfinger
Cast: Sotaro Tanaka, Jonathan Tanigaki, Eddy Toru Ohno, Akiko Mikamo, Shinji Mikamo, etc.
【Screening schedule】
"8:15" (2020 / United States / 51 minutes)
November 23 (Monday—National Holiday) 11:00(JST)~ @ NTT Cred Hall
Note: This schedule may be subject to change due to unforeseen circumstances.
J.R. Heffelfinger (Participating remotely from New York)
Heffelfinger is an award-winning film director and producer. Founder of the production company Runaway Horses, he has produced content for HBO, Facebook, Disney, and more. His debut feature film, "Niji No Shita Ni" [Under the Rainbow], premiered on the world stage at the 28th Mill Valley Film Festival. Reviewers commented that the film had been "touched by the spirits of Kurosawa and Imamura and resonating with the resilient glow of life."
Akiko Mikamo
Mikamo, born in Hiroshima, is the second daughter of two atomic bomb survivors. Growing up in Hiroshima, she studied at the junior and senior high schools affiliated to Hiroshima University before continuing on its School of Education. After a stint teaching English at high school in Hiroshima, she continued her studies, first at Hiroshima University Graduate School and then at various universities in the US. Among other qualifications, she earned a Doctor of Psychology in clinical psychology, enabling her to open her own medical practice. Since 2010, she has actively promoted "International Peace & Humanity Day" through her work with the NPO San Diego-WISH (Worldwide Initiative to Safeguard Humanity). Her book, "8:15 - A True Story of Survival and Forgiveness from Hiroshima" was first published in 2013 under its original title, "Rising from the Ashes: A True Story of Survival and Forgiveness" and in Japanese in 2014. It is now available in six languages. In 2014, Mikamo was invited to the House of Lords in Westminster Palace in London to receive an Award for Exceptional Service to World Peace for her book from the World Peace and Prosperity Foundation.
Sotaro Tanaka
Tanaka, an actor from Tokyo, has appeared in numerous films, TV drama series, and theater productions. He has also directed various theater productions and translated scripts into Japanese. His recent appearances in Japanese films include: the "Solomon's Perjury" trilogy (2015); "Samurai Hustle Returns" (2016); "Her Love Boils Bathwater" (2016); "Sakura Guardian in the North" (2018); and "The Travelling Cat Chronicles" (2018).
« Five groups of musicians living in Hiroshima will play the melody of peace with an A-bombed pianoScreening & talk show of "The Brightest Roof in the Universe". A story of miracle and love. The latest work of director Michihito Fujii, who won the 43rd Japan Academy Prize for Best Picture in "The Journalist"! »