News
2020/10/16
Screening of "Yan" directed by Keisuke Imamura, who is also the cinematographer of "The Journalist", and a talk show by the director and Long Mizuma
"Yan" is the debut feature-length film of director Keisuke Imamura, who has been a cinematographer for many topical works such as the film "The Journalist". "Yan" is set in Japan and Kaohsiung in Taiwan, and portrays a family struggling with heartrending feelings with beautiful images and music. Please look forward to the talk show by Director Imamura and a starring actor Long Mizuma.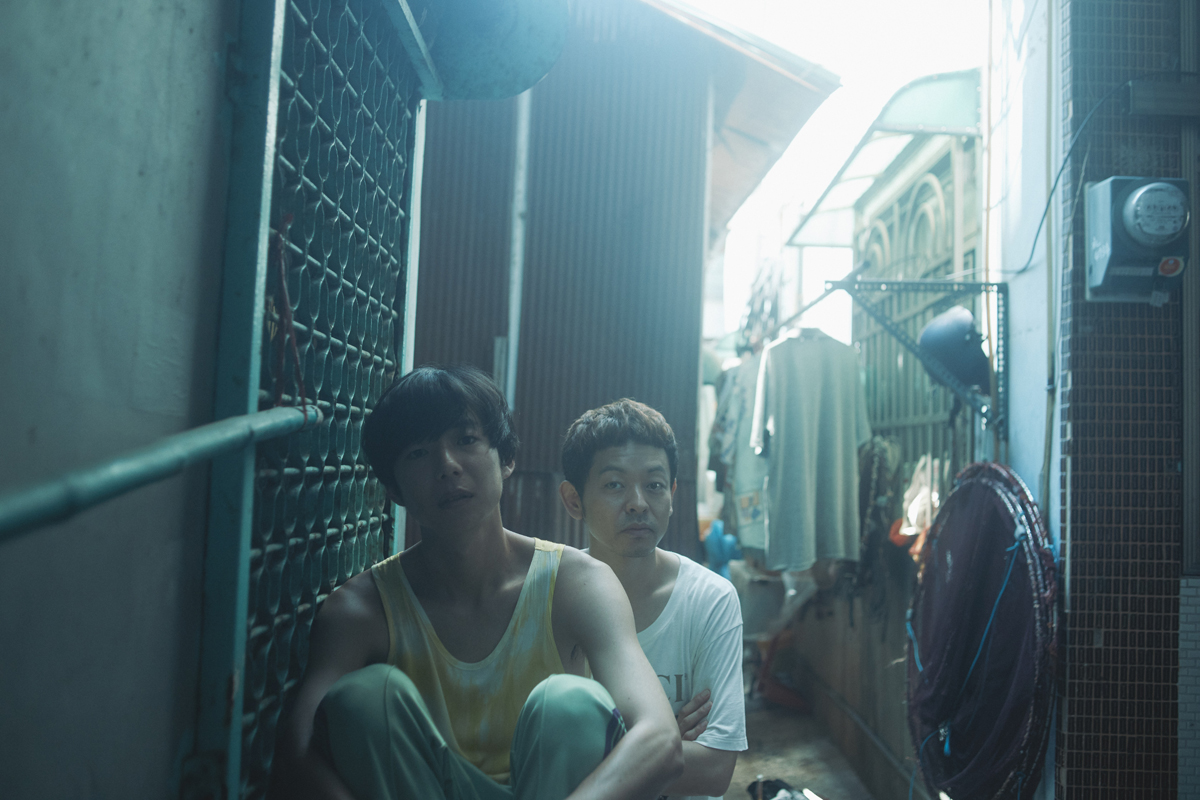 <Story>
28-year-old Tsubame Hayakawa is asked by his father to send a document to his older brother Ryushin he is reluctant. Ryushin lives in Taiwan and it has been 23 years since they last saw each other after their mother took Ryushin, leaving Tsubame behind. This, however, is a final request from his father and Tsubame reluctantly accepts it.
What was his mother thinking when she abandoned him? Why hadn't he received even a letter in decades–not even from the brother with whom he was so close?
Burdened with mixed emotions, Tsubame embarks on a journey to Taiwan, the home of his mother, the country his brother lives, and the place he was born.
Director/Cinematography: Keisuke IMAMURA
Screenplay: Noriko WASHIZU
Project Producer: Emiko MATSUNO
Producer: Yuki SAITO
Associate Producer: Nahoko KIDOH
Cast: Long MIZUMA, Takashi YAMANAKA, Yo HITOTO, Ryushin TEI, Mitsuru HIRATA
【Screening schedule】
"Yan"(2019/Japan/86 min)
Nov 21 (Sat.) 18:00~ at NTT Cred Hall
※The time to start screenings and the speakers can be changed due to unavoidable circumstances.
Director Keisuke IMAMURA  
Born in 1988 in Toyama Prefecture, Imamura graduated from Nihon University's Department of Fine Arts. Since graduating, he has shot many commercials for organizations such as Google, Canon and Microsoft among others. In recent years, he has worked as a cinematographer on numerous feature-length films, including "The Journalist," "Day and Night," "Hot Gimmick: Girl Meets Boy," "Shino Cannot Say Her Own Name," "Yuri-gokoro" [Honorable], "Goodbye, Grandpa!" and "Teiichi–Battle of Supreme High." Imamura is making his debut as a director with the feature-length film "Yan."
Long MIZUMA 
Born October 28, 1989 in Dalian China and raised in Osaka, Mizuma moved to Tokyo after graduating university and began acting. Fluent in Chinese and Japanese, he played his first leading role in the film titled "Yan" in 2020.

Other Notable Performances:
Television Series
Midnight Diner (2016), Ushijima the Loan Shark 3 (2016), The House on the Slope (2019), Scum (2019), Sauna Men (2019), Tokyo Boy (2019), Ato Sankai, Kimini Aeru [We Can Only Meet Three More Times] (2020), Today's Nekomura-san (2020), Ojisan wa Kawaiimono Ga Osuki [A Middle-aged Man in Love with Cute Things] (2020)

Films
Orchestra of Old men! (2016), A Beautiful Star (2017), Vigilante (2017), Love At Least (2017), The Way Home of Blue (2018), The Lies She Loved (2018), Masquerade Hotel (2019), Parallel World Love Story (2019), Hikita-san! Congratulations on Your Pregnancy (2019)

« Screening & talk show of "The Brightest Roof in the Universe". A story of miracle and love. The latest work of director Michihito Fujii, who won the 43rd Japan Academy Prize for Best Picture in "The Journalist"!Screening of "Voices in the Wind" (a barrier-free version) which won the Special Mention in the Generation 14plus International Jury of the 70th Berlin International Film Festival and the talk show with the director Nobuhiro Suwa from Hiroshima, who will be on the stage for the first time in the HIFF! »