News
2020/10/14
Screening of "Voices in the Wind" (a barrier-free version) which won the Special Mention in the Generation 14plus International Jury of the 70th Berlin International Film Festival and the talk show with the director Nobuhiro Suwa from Hiroshima, who will be on the stage for the first time in the HIFF!
"Voices in the Wind" (in Japanese "Kaze no Denwa") is located in a telephone booth in Ōtsuchi-chō in Iwate Prefecture, Japan. There is an old telephone in the booth which has a line that is not connected. After the Great East Japan Earthquake, many people have come to there, who want to talk to their loved ones who died in the Earthquake. This telephone motivated the film "Voices in the Wind". The main character is Haru, who lost her family in the Earthquake then she moved to Kure City. The film was shot in Ondo-chō, Yasuura-chō, and Ato in Kure. At the HIFF, "Voices in the Wind" will be screened in a barrier-free version and a talk show will be held by director Nobuhiro Suwa from Hiroshima, who will be on the stage for the first time in the HIFF.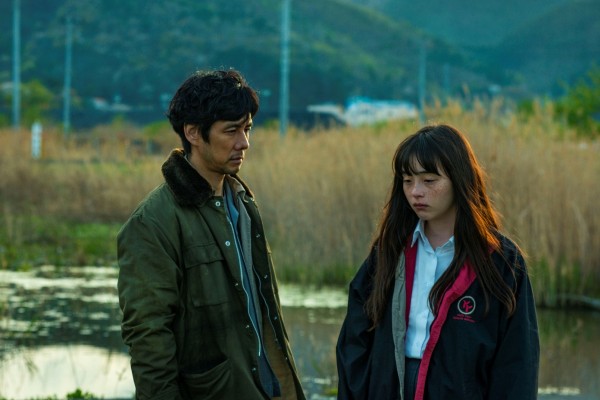 <Story>
8 years have passed since the Great East Japan Earthquake. A 16 year-old high school girl, Haru (Serena Motola) has been wondering why she is still alive. Because she lost her parents and younger brother in the Tsunami caused by the Earthquake when she was still in an elementary school student. Her aunt has been raising her as her own in Hiroshima, but Haru decides to take an unplanned journey. Through the journey, she meets various people. She doesn't open her mind easily and sometimes lies.Along the way, Haru meets Morio (Hidetoshi Nishijima), who also lost his family with in the Tsunami. She gradually starts talking about her past. They go through Tokyo, Fukushima, and finally get to a town in Iwate...
Director:Nobuhiro Suwa
Cast:Serena Motola, Nishijima Toshiyuki, Toshiyuki Nishida (Special Appearance) ,Tomokazu Miura
【Screening schedule】
"Voices in the Wind"(2020/Japan/139min)
Nov.22(Sun)14:30~@NTT Cred hall
※The time to start screenings and the speakers can be changed due to unavoidable circumstances.
Nobuhiro Suwa
Suwa, born in Hiroshima in 1960, started making movies when he was a student at Tokyo Zokei University School of Design. ln 1985, he directed, produced, wrote, and shot the short film "Hanasareru GANG", which was entered into the 8th Pia Film Festival. He has also worked on several TV documentaries, with his 1995 documentary about Sojin Kamiyama, one of a handfull Japanese actors working in Hollywood, receiving high praise. He made his feature-length film debut in 1997 with "2/Duo". From this point on, his unique improvisational style of filmmaking began in earnest. ln 1999, his film "M/Other" won the FIPRESCI Prize at the 52nd Cannes Film Festival, Best Film at the 14th Takasaki Film Festival, and Best Script at 54th Mainichi Film Awards. He has made several experimental films, such as "H Story", which is a remake of Alain Resnais' "Hiroshima Mon Amour," "Un Couple Parfait," which is set in Paris and made with both a French and Japanese crew, and "Yuki & Nina," starring a 9-year-old girl with no prior acting experience, all of which were created with no set scenario. In 2017, he released "The Lion Sleeps Tonight," starring the legendary French actor Jean-Pierre Leaud. He currently teaches at the Graduate School of Film and New Media at Tokyo University of the Arts.
*It has English subtitles, but the barrier-free support (meaning the film has voice guidance narration) is available in Japanese only.
« Screening of "Yan" directed by Keisuke Imamura, who is also the cinematographer of "The Journalist", and a talk show by the director and Long Mizuma(日本語) 広島国際映画祭2020 ボランティア募集中! »