News
2019/11/23
"Relation between pictures and music. Music spread in your heart", Workshop by music composer, Watanabe Takashi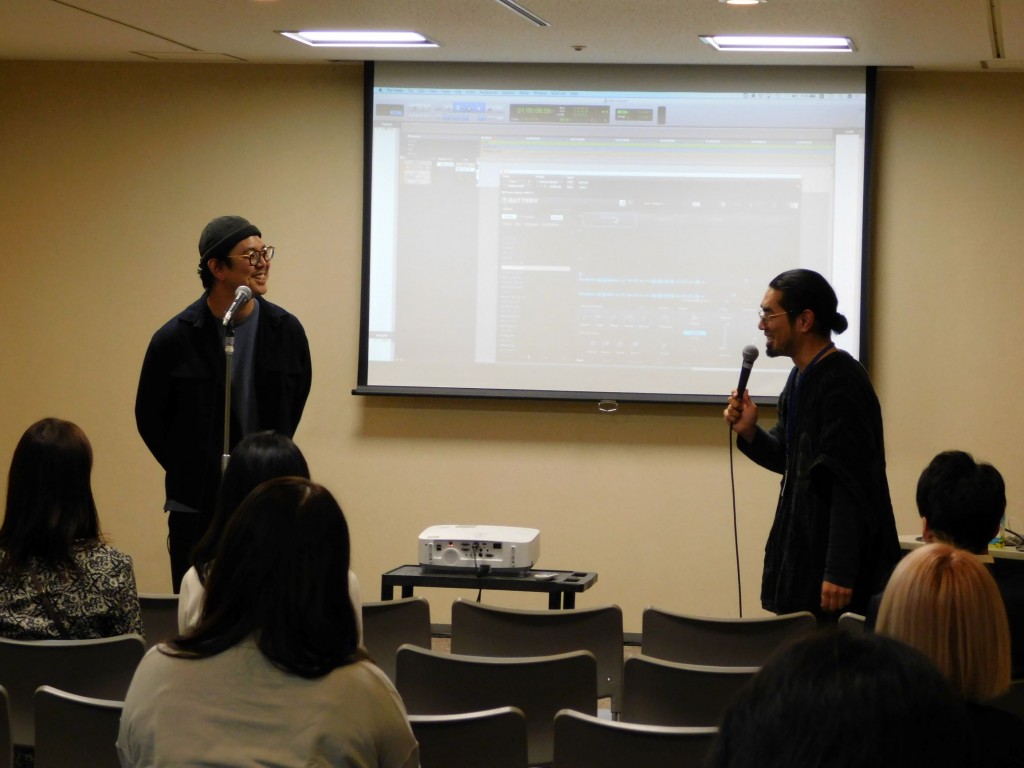 On Saturday November 23nd, the workshop was held by the music composer, Watanabe Takashi at NTT Cred Hall No.2 at 12:30. It was a project that people can experience the differences of impressions when music changes on the same scene and when people watch videos and listen to the music.
At the beginning of the workshop, he said, "about 30 pieces of music on average are used in a film. Among them, 70% of the music is turned down. In addition to a tight schedule, I produce some movie music at the same time." He told a valuable story, "I always have time to make music, even if my days are busy."
There were mainly 2 kinds of workshops. One is that partisans or the director read sentences written on familiar items without music at first. Then, they did it with music and compared the differences. Of the material used, there were four things that were different from each other. They expressed the feelings of each material and everyone seemed to be convinced. Mr. Watanabe started to speak Korean and did the experiment that you can imagine what you are saying by adding two kinds of music even if you don't understand the language. At last, he concluded, "scenery, time zone, and effects can change with music."
The other is about the second scene of "Her Love Boils Bathwater" (Barrier-free version), (the work of music composer Watanabe), which was shown on Sunday November 24nd at NTT cred Hall No.1 at 10:30.
Participants experienced how the impressions changed in three different ways without music, with public version music and other music. Afterwards, Mr. Watanabe explained the relationships between movies and music in detail, they watched it again. Watching it consciously, relationships between movies and music could be understood better.
Mr. Watanabe mentioned, "in movie music, towards the second half of the movement, scale becomes longer, the instrumentation increases, then often the scale becomes larger." After Mr.Watanabe's talk, the second scene was shown and he added explanations about it.
Finally, it was only a one hour workshop, but various contents were included and it was a time which was fascinated by the power of music. The participants were expected to make new discoveries being conscious of music when watching "Her Love Boils Bathwater".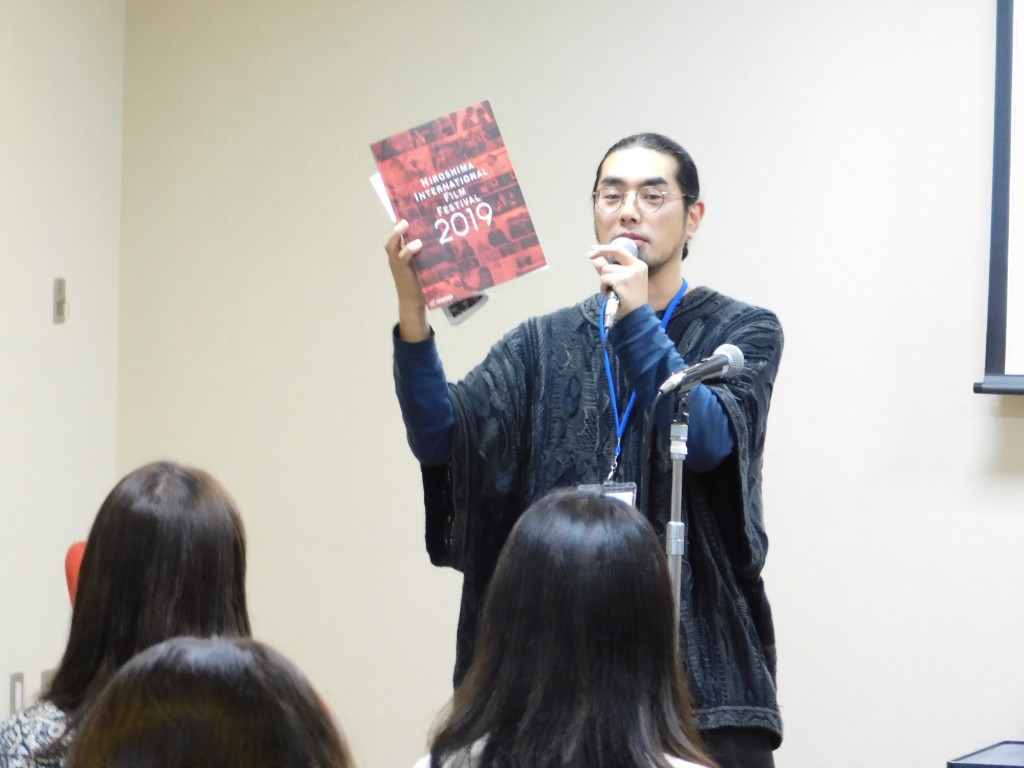 « A workshop by Director Masato Oki(日本語) 『海辺の映画館ーキネマの玉手箱』指定席券販売のお知らせ »