News
2019/11/23
Screening and Talk show for "Glorious Days" with Director Riri Riza and two leading actresses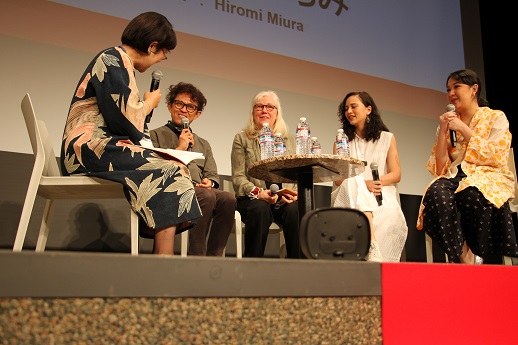 On Saturday, November 23rd (10:00), the screening and talk show for "Glorious Days" was held at NTT Cred Hall No. 1. Guests were, Director Riri Riza and two leading actresses, Lutesha, who acted as Siti (teenager) and Agatha Pricilla as Jessica (teenager).

This film is a drama set in Indonesia in the late 1990s. The country had been experiencing a rash of protesting demonstrations and domestic conflicts at that time. It was freedom that teenage children who survived this age of upheavals waited for. The five heroines and one hero in this story set up a group called "Bebas", which means freedom.

Director Riza said, "as the original script was written for a set in a Korean girls' school, the main characters are all Korean girls, but through adapting it into an Indonesian version, I rewrote the set into a coeducational school. The audience can be familiar with the atmosphere which is suitable to depict typical friendship going beyond genders."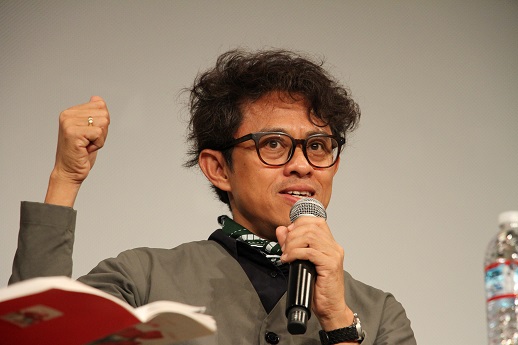 Casting was conducted through having new actors try various roles. Ms. Pricilla mentioned with a smile, "Jessica and I have many points in common, and I'm happy with that."
They also talked about the musical aspects of this movie. The song inserted for this movie is a pop-style music which was popular in late 90s. The ending theme song, "Bebas" sung by IWA-K with all casts, was shown off with a dance performance on the stage. IWA-K is a rap music artist who has started his career since the late 90s, popular mainly among the youth.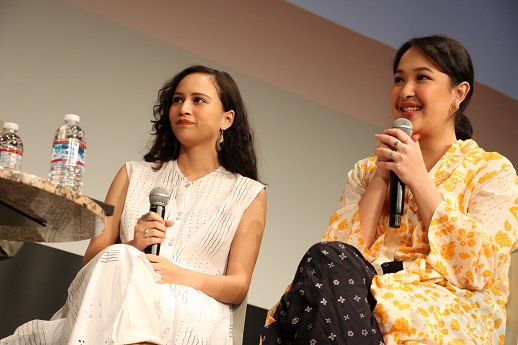 Lastly, guests were asked about their favorite scenes. Ms. Lutesha named one character in her teenage years was consoling herself in adulthood. Ms. Pricilla looked back at a dance scene as an especially fun moment in shooting. Mr. Riza picked up a scene in which a character is walking without saying anything. "I hope that something in that shot touches your heart even if it contains no words." He said with full of passion.
« (日本語) 『海辺の映画館ーキネマの玉手箱』指定席券販売のお知らせ(日本語) リチャード・レイモンド監督が平和の子の像を訪問しました »