News
2019/11/22
A talk show by Director Nobuhiko Obayashi, after the screening of his "Seven Weeks"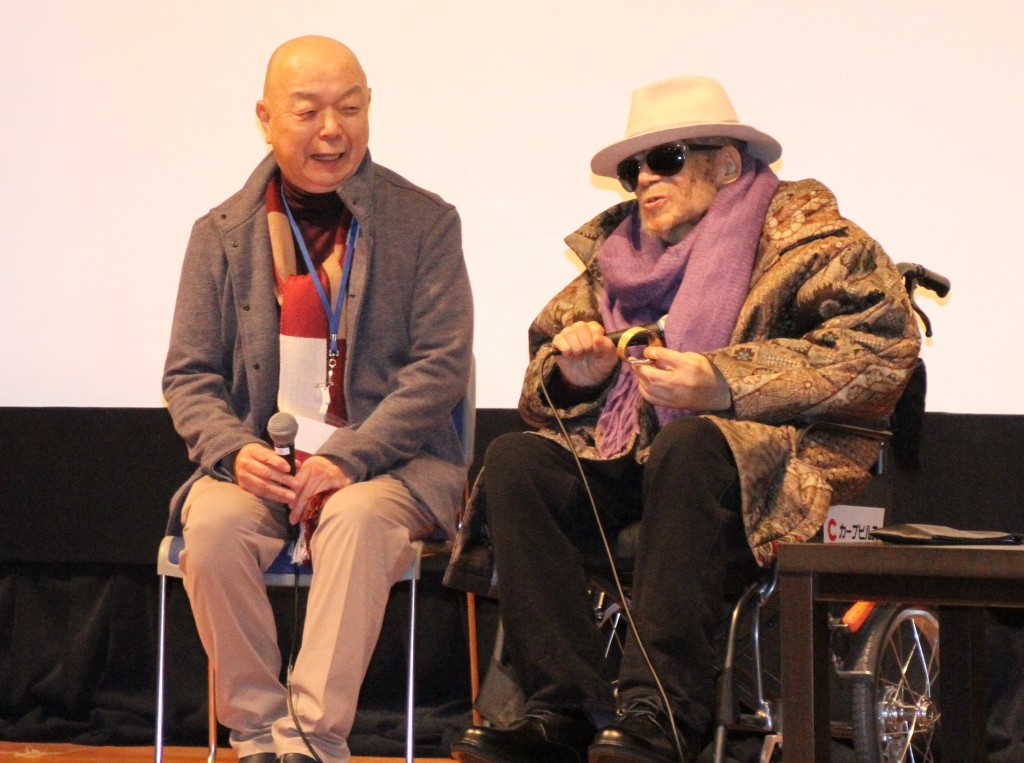 On Friday November 22, there was a talk show by a director, Nobuhiko Obayashi at the Hiroshima City Cinematographic and Audio-Visual Library at 16:00. During the ten years of the Hiroshima International Film Festival, this was the first time that he appeared on the stage. During the three days of the film festival, his five films have been on the screen and this time, one of his films, "Seven Weeks" was screened. After everyone watched the film with Mr. Obayashi and Mrs. Obayashi, he walked onto the stage with a great applause and it was just like him that he was clapping with the audience. At the beginning of his talk, he said a few words of thanks to the people who invited him to the film festival, Kyoko Heya, who's the President of this film festival and the Mayor of Hiroshima, Mr. Matsui who works hard for peace.
He said that since the 1990s, he started making films about the atomic bomb, and many things have happened in those 10 years. Moreover, he mentioned that he thinks the atomic bomb is not good, although he never mentioned it before in public. However, through his study and research, he found out it is no wonder that he thinks atomic bombs should stop being used. He also said that it is a great honor to talk about films in Hiroshima. It was not just him who talked like that, but other performers in the film who came to the film festival privately.
He seemed to have more things to talk about, but looking at his watch said, "there's almost no time left, I will finish now." Also, just like him, a peaceful atmosphere of silence filled the hall.
« "I vouch for Mexicans' plenty of Pluck" Concheiro guaranteedTalk Show on "A picture with Yuki" »