News
2019/10/2
A screening of "mochi" and "By Chance", directed by Mayumi Komatsu, known for her 500 commercials. Followed by a talk show with director Komatsu, focusing on her unique production techniques!
Director Mayumi Komatsu, who has worked on a vast number of commercials and music videos, turns "mochi" -a food culture unique to Ichinoseki City of the Iwate Prefecture-into a movie. This unique film centers around this fascinating food, which has been preserved miraculously for 800 years without significant changes in its form. The actors are all local residents who use their natural dialects to freely express their motions and cultural views, bringing non-fiction-like features to the fiction film. The director's debut work "Tamatama" will also be screened. Mayumi Komatsu has also written the original story and screenplay to this piece. Please look forward to a fascinating talk show covering the unique production methods of this fascinating film!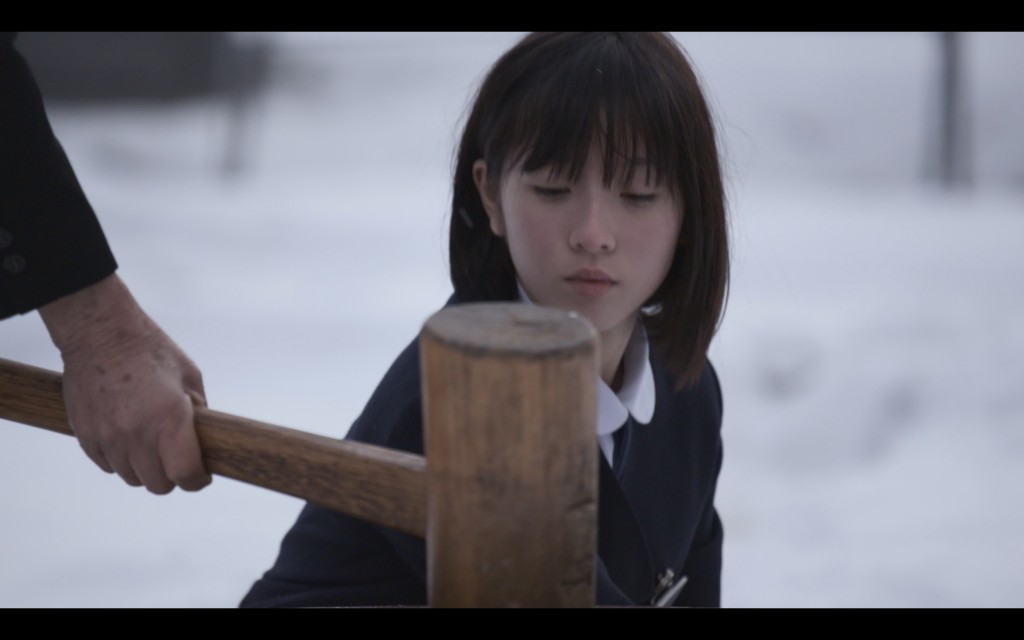 「もち」Ⓒ2018 タビト・マガジンハウス
<Story>
「mochi」
Yuna, a 14-year old lives in Honedera, Ichinoseki City in Iwate Prefecture, which has been miraculously protected in a form almost similar to the scenery 800 years ago. At the funeral for Yuna's grandma, her grandpa insists that he wants to make mochi in the traditional method, using a wooden mallet and mortar. Her family attempts to persuade him, saying that similarly delicious mochi can be made without all that trouble using a machine, but grandpa is insistent on doing it the old-fashioned way. Yuna feels the sensitiveness of her grandpa's heart and gently cuddles. The closing of junior high school was decided due to the decrease in the number of students, and the school disappeared after the last year. Yuna's world is constantly changing, and everything is lost from herself and she is worried about moving away. In order to leave the words, traditions, and emotions born in this land and people in their original form, they are produced in a hybrid form of fiction that is as close to non-fiction as possible. The freshness of living in the "now" that radiates will shake your heart, and living in a land with a deep and strong culture and history will ask us something important.
Director: Script   Komatsu Mayumi 
Cast: Yuna Sato Jin Yomogida Shiho Sato Shun Sasaki Ikuo Hatakeyama
【2020年春、ユーロスペース他 全国ロードショー】
---
「By Chance」
蒼井優を主演にアイルランドの美しい風景にのせて描くファンタジー
Conceived, Screenplay and Directed by: Mayumi Komatsu
Cast: Yu Aoi
【Screening schedule】
"mochi" (2018/Japan/61 min) Nov 25 (Sun.) 12:45~@ Yokogawa Cinema
"By Chance" (2011/Japan/53 min)
Nov 23 (Sat.) 19:00~ @ Yokogawa Cinema
※Programs such as the screening film, the time to start screening and guests can be changed due to unavoidable circumstances.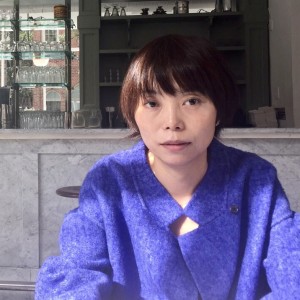 Mayumi Komatsu
After graduating from Tama art university, Komatsu joined TOHOKU SHINSYA Co., and became a freelance film director since 2011. She has directed more than 500 commercials so far, and she has an excellent reputation for her unique direction which draw out the vivid expressions of the casts, and also its detailed beautiful pictures. She has mainly directed TV commercials, music clips, short movies, movies, plot, illustration, and now been extending her fields.
« CALL FOR VOLUNTEERS !Amir Naderi from Iran as head of the jury for "International Short Film Competition"! »