News
2019/9/30
World premiere screening and talk show with director Kosuke Sakoda of "you are here, you were here"
A screening of the first feature length film of Director Kosuke Sakoda who was born and raised in Kure City "you are here, you were here," and which was produced with his hometown as its backdrop, and a talk by Director Sakoda and invited Special Guest Fujiko Kojima will be held.
This will be the world premiere of the film, which is set to go on general release next year. All of the locations for the film are in Kure and the film was successfully shot at these locations with the cooperation of the local elementary school, which the main protagonist of the film attends, as well locals. This is a film which is thoroughly ground in the local neighborhood, with the person playing one of the main characters in the film Ryota Kagoyama and those playing his classmates having been chosen from local elementary school students. Director Sakoda passionately appeals with the words: "This film was only possible with the help of many people. I would love if everybody could see it."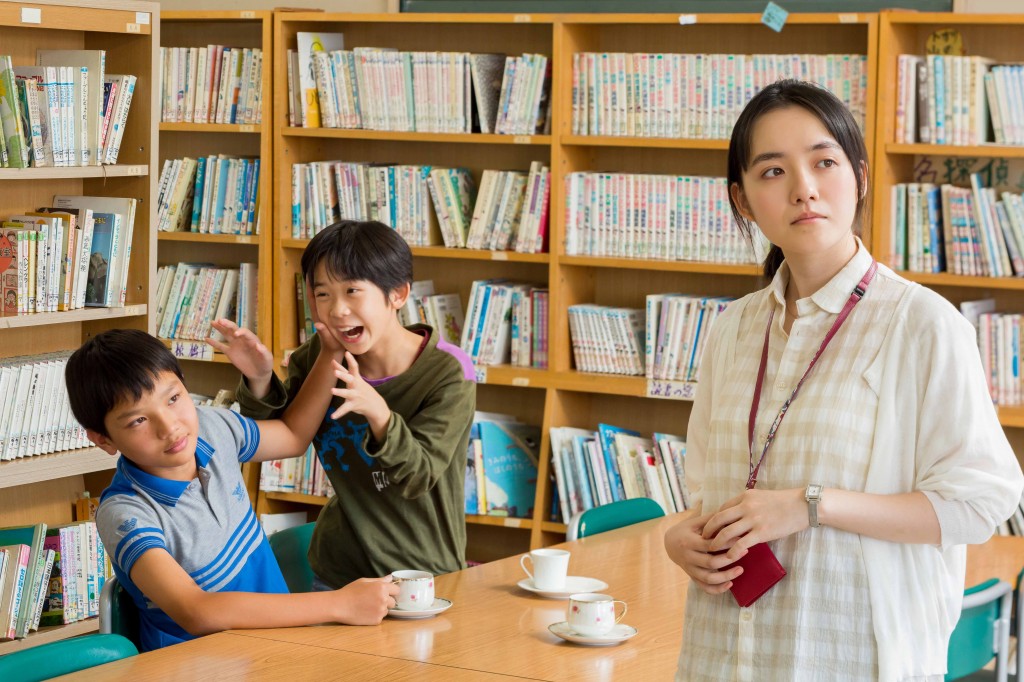 ©とび級プログラム
<Story>
Twelve-year old Masaya Kishimoto is a half-Filipino, half-Japanese boy who is being bullied at school because of his mixed-race background.Shoko Yamazaki is a kind library clerk whose emotional support keeps Masaya going at school.Ryota Kayama uses the school PA system to broadcast entertainment programs once a week. He styles himself as DJ Kayama, but no one is interested in him, or his programs.One day, Masaya and Shoko become enmeshed in a prank Ryota has devised, but this gets them into serious trouble.Each of our three protagonists has their own mental issues, but they do their best to hide this from to each other. Masaya and Ryota try their best to support Shoko through their special PA broadcasts.
Director:Kousuke Sakoda Script:Kousuke Sakoda Producer:Kousuke Sakoda
Cast: Masamayor Tadashi, Iroha Sakamoto, Fujiko Kojima,, Oda C Shizue, Masanobu Sakata, Yuji Yokoyama, etc.
【Screening schedule】
"you are here, you were here." (2019/Japan/85min) Nov 22 (Fri.) 20:00~ @ NTT Cred Hall
※Programs such as the screening film, the time to start screening and guests can be changed due to unavoidable circumstances.
---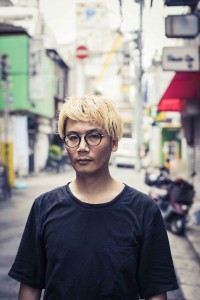 ©とび級プログラム
Director(Kousuke Sakoda)
Kousuke SakodaBorn 1977 in Kure City, Hiroshima Prefecture.Sakoda made a short film "This Window, Other Side" in 2004, while studying at the New Cinema Workshop. After graduation, he made the short film, "Inside of…" which was selected and screened at various international and domestic film festivals.While preparing for his next feature length movie, Sakoda suffered from depression and spent 3 years in and out of hospitals. He made his comeback with a middle-length film, "My Father's Mistress." starring Megumi Asaoka. Sakoda currently lives in Kure City. "you are Here, you were Here" is his debut work in the feature length format.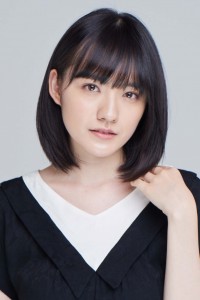 ©ABP inc.
Fujiko Kojima
Fujiko Kojima was born in Tokyo in 1993. She made her acting debut in the TV Asahi drama "Aren't You a Criminal?" in 2008. She attracted attention with her playing the role of Maria in "A Little Princess Sara" in 2009. Her representative works include the NHK's year-long historical drama "Hana Moyu (Burning Flower)"(2015) and the NHK's morning dramas "Carnation"(2012) and "Hiyokko (Chick)"(2017). She first played the leading role of the film in "Uma no Hone (Horse Bones)" in 2018. Other films she acted include "Shodo Girls (Calligraphy Girls)"(2010), "High & Low: The Movie"(2016), "Yell for the Blue Sky"(2016), "Hyouka: Forbidden Secrets"(2017), "This Old Road: Konomichi"(2019). Her recent drama "Yuri Dano Kan Dano (Is It a Lily?)", which was made by Fuji TV for internet distribution and broadcasted later, became a topic of conversation.
« A screening of "Maborosi", debut work of director Hirokazu Koeda, followed by a talk show featuring Kyoko Hidani, production manager and representative of HIFF, and Mr. Amir Naderi, the chairman of the review committee!(日本語) 広島国際映画祭2019「ヒロシマ平和映画賞」は海辺の映画館ーキネマの玉手箱」に決定!! »