News
2019/9/30
At the center of attention! Screening of "We are" by director Michihito Fujii and a talk show concerning the "present and future"!
The much-discussed work "The Journalist", directed by Michihito Fujii, continues to attract attention. Director Fujii won the 2011 Special Jury Award and the 2012 Audience Award in the competition section of the Damah Film Festival, the predecessor of the Hiroshima International Film Festival. Last year, the premiere of the feature film "Day and Night" was held, and in the talk with Shinnosuke Abe, who starred in the film, his passion for films was shown. This year, the aspirational film "We are", for which he also wrote the script, will be screened. Please look forward to the talk concerning the "present and future" of Fujii's progressing career!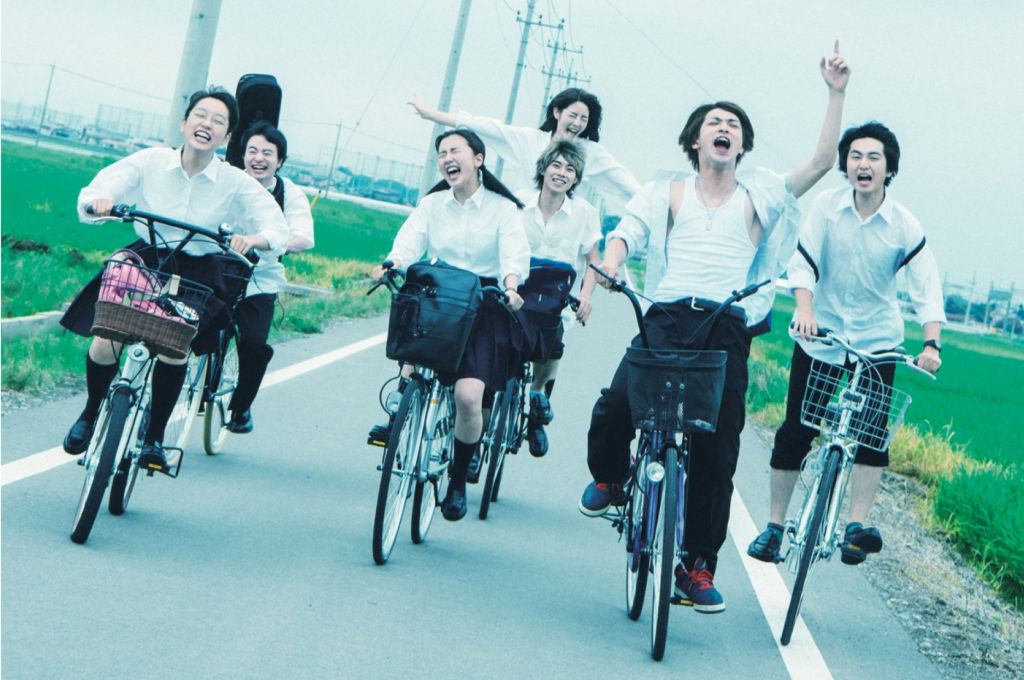 Ⓒ映画「青の帰り道」製作委員会
<Story>
An ensemble coming-of-age drama of seven youths, set in Tokyo and Maebashi city in central Japan. Some have remained in their hometown while others have gone to Tokyo in pursuit of their dreams. Their lives crisis cross one another and they each press forward into a new future while keeping their memories in their hearts.
Director: Michihito Fujii
Script: Michihito Fujii/Hidenobu Abera
Cast:Erina Mano/Kurumi Shimizu/Ryusei Yokohama/Yuki Morinaga/Youki Kudoh/Mitsuru Hirata 
【
Screening
schedule
】
"We are" (2018/Japan/120 min) Nov 23 (Sat.) 13:00~@ Yokogawa Cinema
Programs such as the screening film, the time to start screening and guests can be changed due to unavoidable circumstances.

Michihito Fujii
Born in 1986, Fujii graduated from Nihon University College of Art, Cinema Department Screenplay Course. He studied under scriptwriter Kenji Aoki and made his debut with "Oh! Father" based on Kotaro Isaka's novel. Since then he has direted films constantly, such as "7s" while also working on a drama "Bokyo", which is based on Kanae Minato, as well as advertisements for Pocket Monsters, American Express, etc. In 2017 Fujii directed a Netflix original film "Samurai Gourmet" (starring Naoto Takenaka), "Million Yen Women" (starring Yojiro Noda of RADWIMPS). "Day and Night" (produced by Takayuki Yamada) and "The Journalist"(starring Eun-kyung Shim, Tori Matsuzaka) released in 2019.
« Competition Jury President director Amir Naderi Screening of "MOUNTAIN" completely filmed in Italy and talk show to hear about his passion for the workA screening of "Maborosi", debut work of director Hirokazu Koeda, followed by a talk show featuring Kyoko Hidani, production manager and representative of HIFF, and Mr. Amir Naderi, the chairman of the review committee! »