News
2019/9/30
A screening of "Maborosi", debut work of director Hirokazu Koeda, followed by a talk show featuring Kyoko Hidani, production manager and representative of HIFF, and Mr. Amir Naderi, the chairman of the review committee!
Director Hirokazu Koeda has received last year's Palme d'Or, the highest award at the Cannes International Film Festival, for his film "Shoplifters". Hopes are high for his newest movie, "Shinjitsu", starring Catherine Deneuve. HIFF will be screening the director's debut film and origin: "Maborosi". This film has received high acclaim both within Japan and abroad, and was awarded the Gold Osella Award at the Venice International Film Festival. After the screening, a talk show will be held, featuring HIFF representative Kyoko Hidani and Amir Naderi, chairman of the review committee.
<Story>
Hirokazu Koreeda made a Teru Miyamoto's novel into a film of the same title, Maboroshi (illusion). Ikuo and Yumiko are a young couple living in Osaka, but one day, Ikuo suddenly commits suicide and Yumiko falls into deep sorrow. A few years later, Yumiko, still having the pain in her heart, remarries to Tamio and moves to a small town in the Hokuriku region. This film is a story of loss and rebirth. It portrays Yumiko's heart delicately with images conscious of the lights in the screen.
Director:Hirokazu Koreeda
Script:Yoshihisa Ogita
Cast:Makiko Esumi、Naitô Takashi、Tadanobu Asano,Akira Emoto
Art Director:Kyôko Heya
【Screening schedule】
"Maborosi" (1995/Japan/110 min) Nov 24 (Sun.) 10:30~ @ Hiroshima City Cinematographic and Audio-visual Library
※Programs such as the screening film
,

the time to start screening and guests can be changed due to unavoidable circumstanc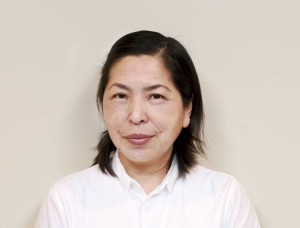 President of the Hiroshima international Film     (Kyoko Heya)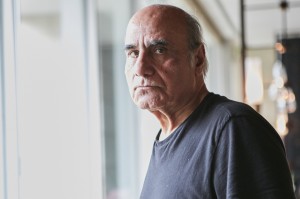 © 2016 Citrullo International, Zivago Media, Cineric, Ciné-sud Promotion. Licensed by TVCO. All rights reserved.
Jury president of the Hiroshima international Film/
Director

 (Amir Naderi)
« At the center of attention! Screening of "We are" by director Michihito Fujii and a talk show concerning the "present and future"!World premiere screening and talk show with director Kosuke Sakoda of "you are here, you were here" »