News
2018/11/25
The screening and talk show of "Deux fois" from The Zanzibar Films
"Deux fois", from The Zanzibar Films, was screened at the Hiroshima City Cinematographic and Audio-Visual Library on November 25th at 13:30. It was followed by a talk show and the guests were Ms. Jackie Raynal, the director, and Ms. Samantha Leroy, from Cinematheque Films. The MC of the talk show was Mr. Hidenori Okada, whom is the chief researcher of National Film Archive of Japan.
This film stands out from the rest of the Zanzibar films for its avant-garde expression, such as the repetition of the same scene with slight differences. Before the screening started, the director, Ms. Raynal greeted the audience and said that this film was a sort of rebellion to the Zanzibar film works. She also shared stories about how she had become the director of this film and also about how her parents had greatly affected her sense of value. She also said that this film depicted her personally, and although there were a variety of comments and critiques on this film, how to understand and see it, is left to audience.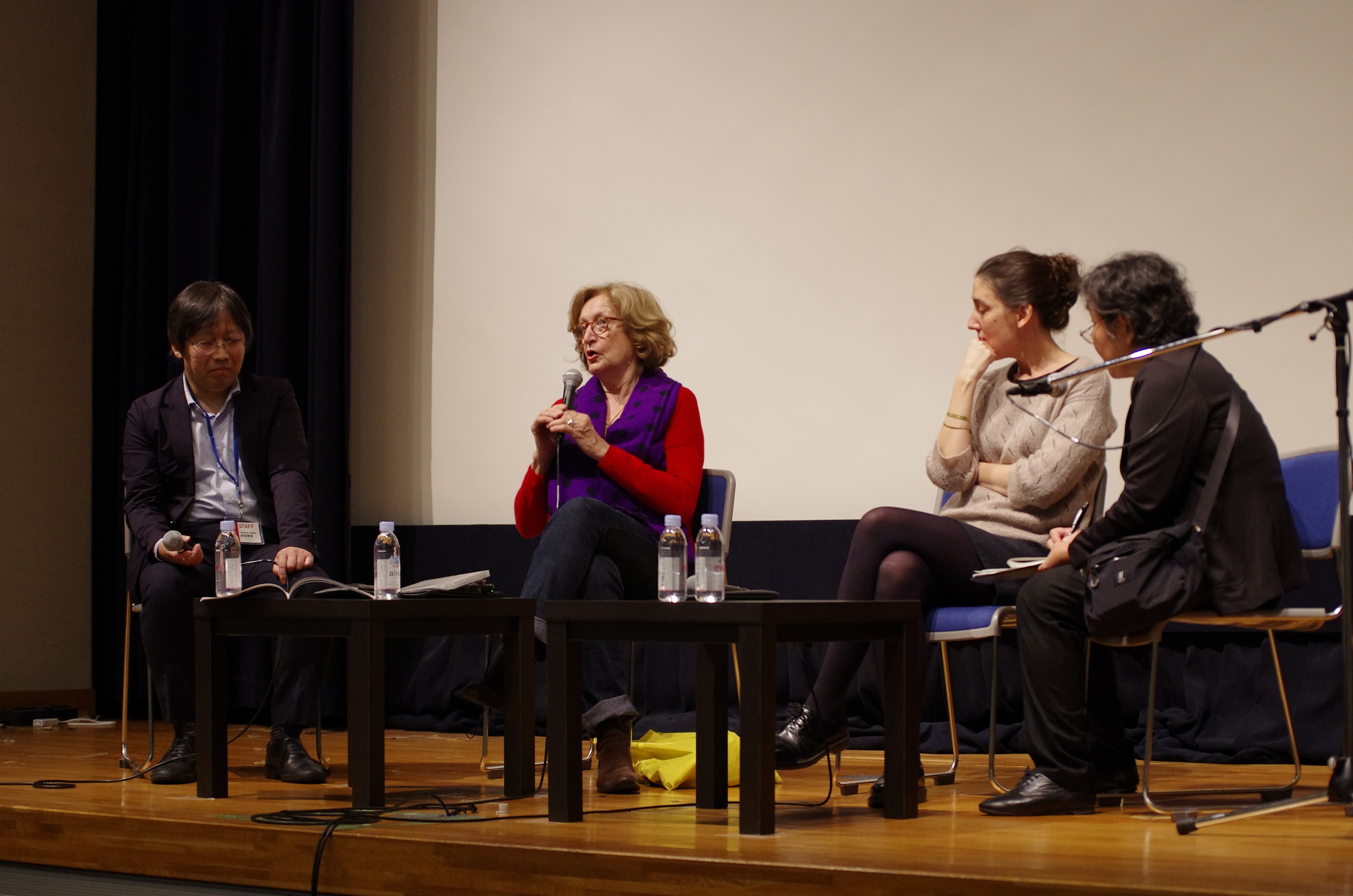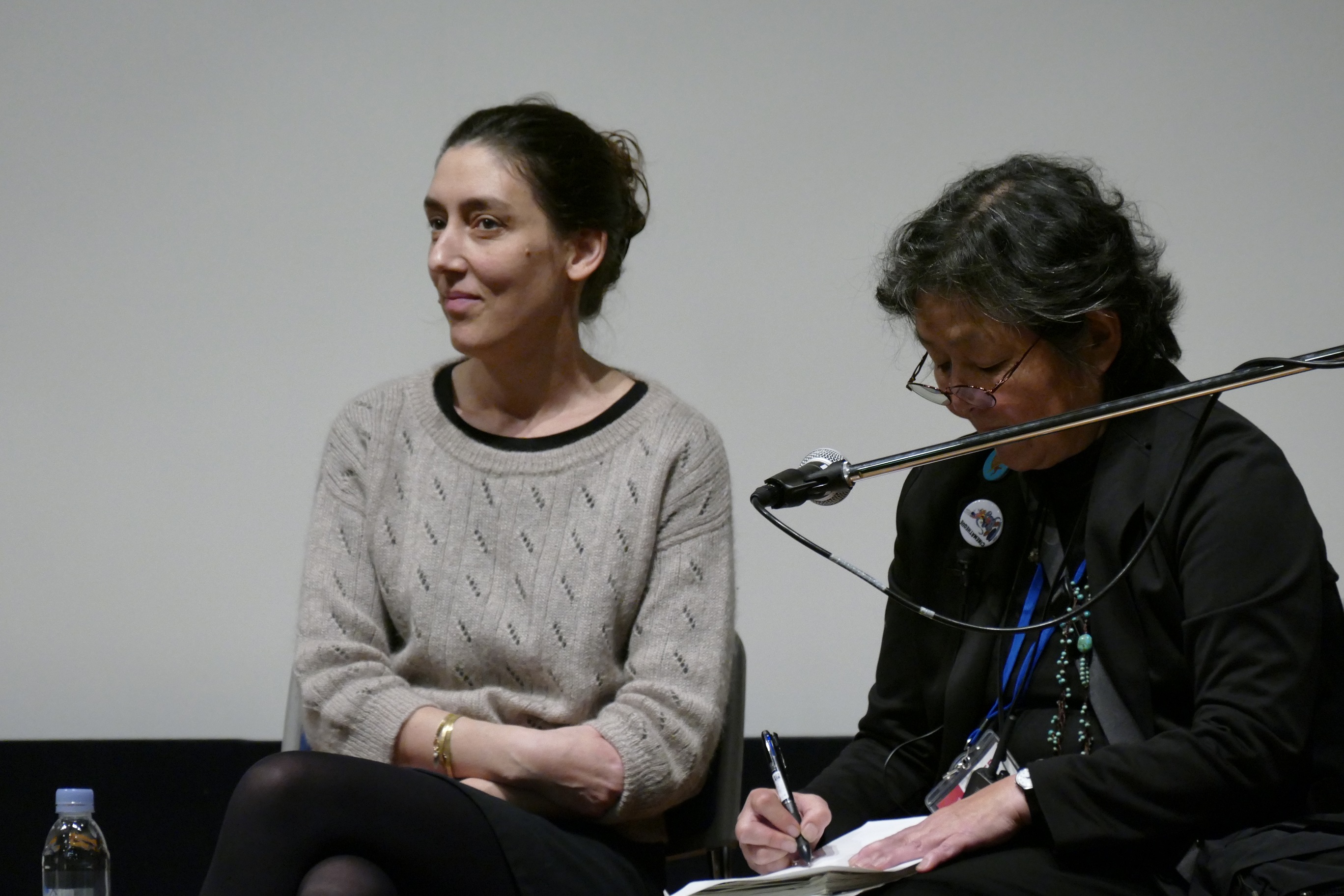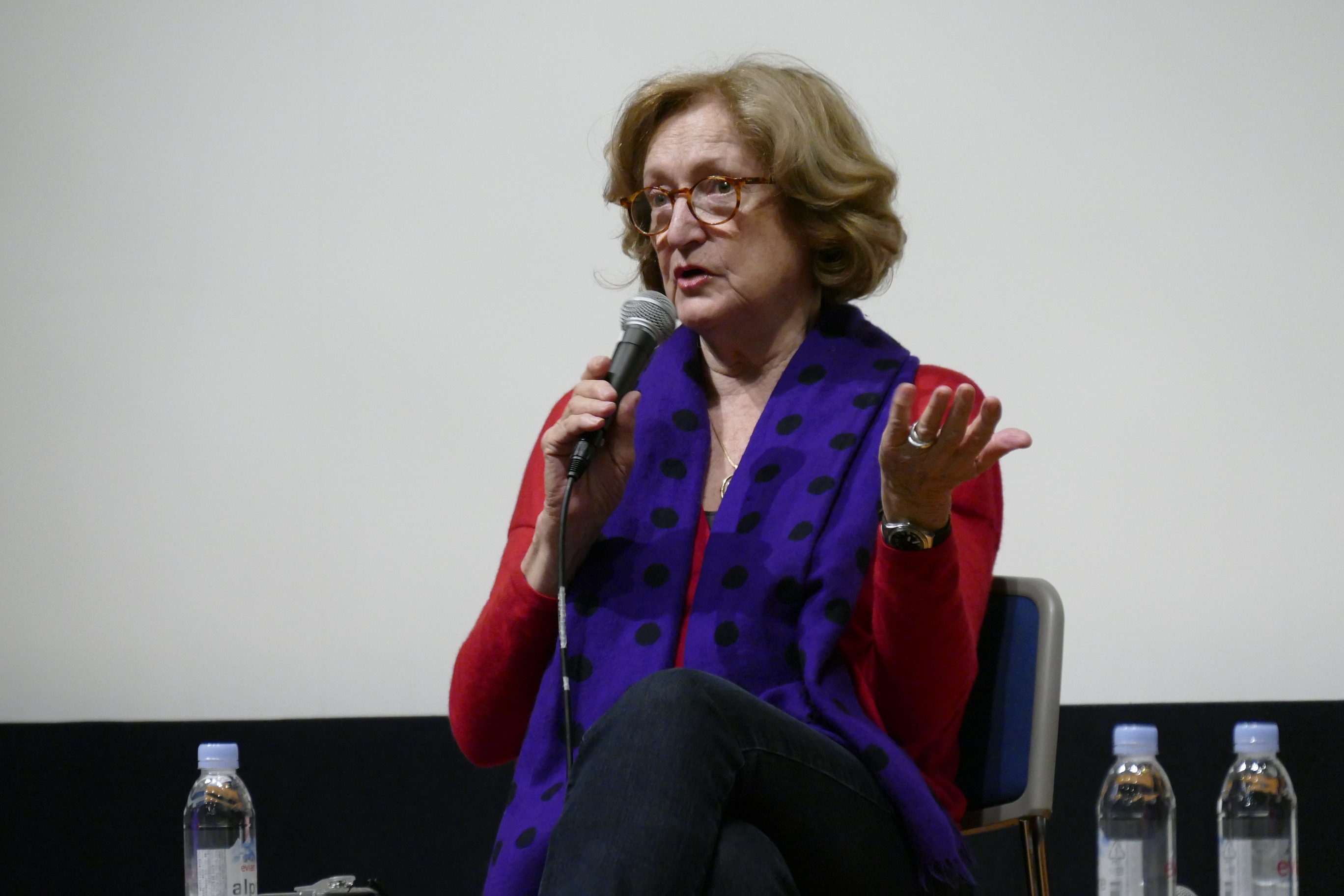 After the screening, Mr. Okada joined in for the talk show. Mr. Okada commented, "This is a very lyrical film in which you can see the intimacy of the couple." As the conversation between the guests and Mr. Okada continued, the audience could see Ms. Raynal's passion for this film by the episodes in such a way that she wanted to have a distance from the conventional Zanzibar film works to shoot a new style of film, and that she flew to Barcelona in Spain for the shooting on her own. It may look as though the film is very mystical while it consists of a continuity of unrelated scenes. But actually, it has a hidden concept that is leaving a lover in Paris to see a man in Barcelona. Ms. Raynal and Ms. Leroy told that the most attractive part of the film was that the audience could not know what was happening outside of the screen and there was no significant movement even in the screen.
From the audience, there was an opinion on misgiving of digitalization of films. Ms. Raynal said that she felt the vividness of the image of those times when editing was done by using scissors and glue directly on film itself has lost and she also felt nostalgic living in the modern society.
« (日本語) 『COMPLICITY(英題)』上映 & 近浦監督と藤竜也さんトークショーWould you like to unwind in the nature of Switzerland and the singing voice of the yodel? »