News
2018/11/25
Would you like to unwind in the nature of Switzerland and the singing voice of the yodel?
On Sunday, November 25, 2018 at 1:30 PM, there was a movie screening and a talk show for, "No Business Like Show Business" at Yokogawa Cinema. This is a documentary film released in Switzerland in 2012, following the activities of a yodeling group and the lives of its members. During the screening, the magnificent nature of the Alps spreads on the screen, and the yodeler's beautiful singing voice resounded.
The lives of the yodelers start to move fast after they have won a contest. Their CDs have stormed the charts and they are bombarded with concert offers. But…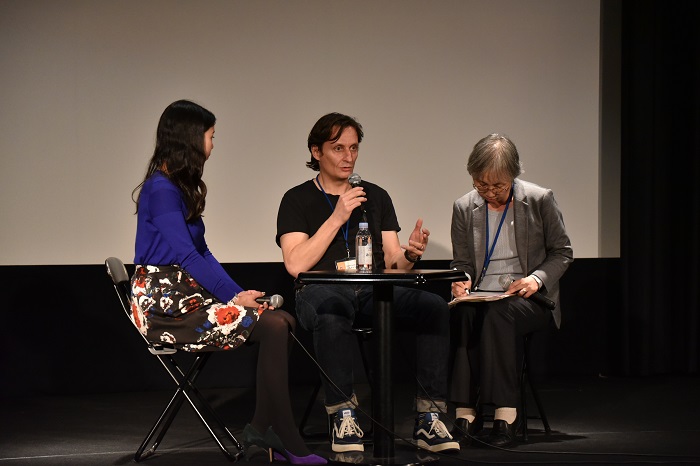 One of two directors who filmed this work, Director Martin Schilt visited to Japan as a guest for the first time from Switzerland.
The interviewer in the talk show was Ms. Mizuki Mazbara who lives in Switzerland, and the interpreter was Ms. Naoko Koizumi.

In negotiating the shooting of the yodeling group, the director persuaded, "I would like to make a movie that will convey the story of the yodeling group to their grandchildren and their grandchildren in 20 years." By filming for two years and spending time with the members, the director said, "I was able to experience Switzerland's unique direct democracy to cherish the opinions of everyone."
During the questioning and answering session, he explained about the position of yodeling: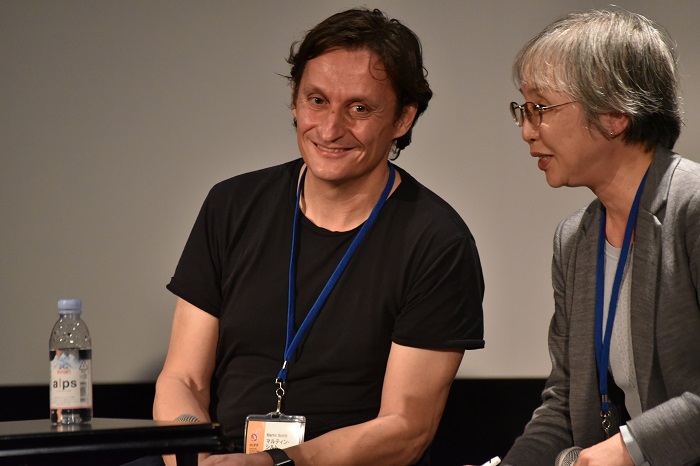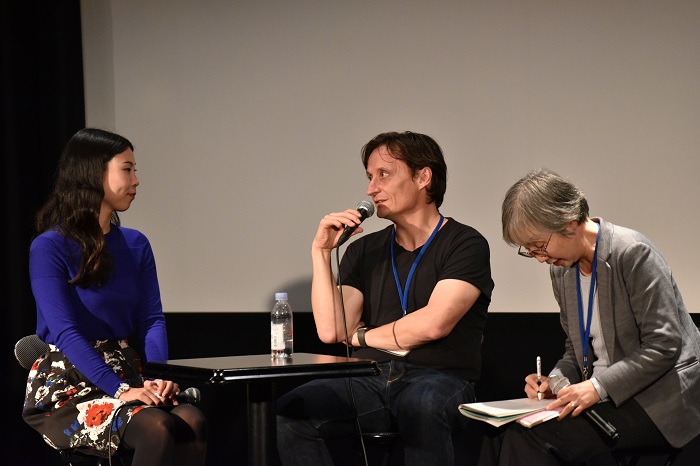 "Yodeling is not only the means of farmers' communication, but also sung at funerals and baby birthday celebrations. It is a religiously important entity."
Finally, regarding his next work, he has decided to produce a documentary film that draws nature through birds' perspectives such as crows, so he will visit around Japan everywhere to collect material after the Hiroshima International Film Festival.
« The screening and talk show of "Deux fois" from The Zanzibar Films"Day and Night" – Premiere Screening ! »