News
2018/11/25
"Timeline"―"Love saves division," the director smiled
The screening of "Timeline" at 10 am on Sunday, November 23 and a talk show with Director Nonzee Nimibutr were held at Yokogawa Cinema.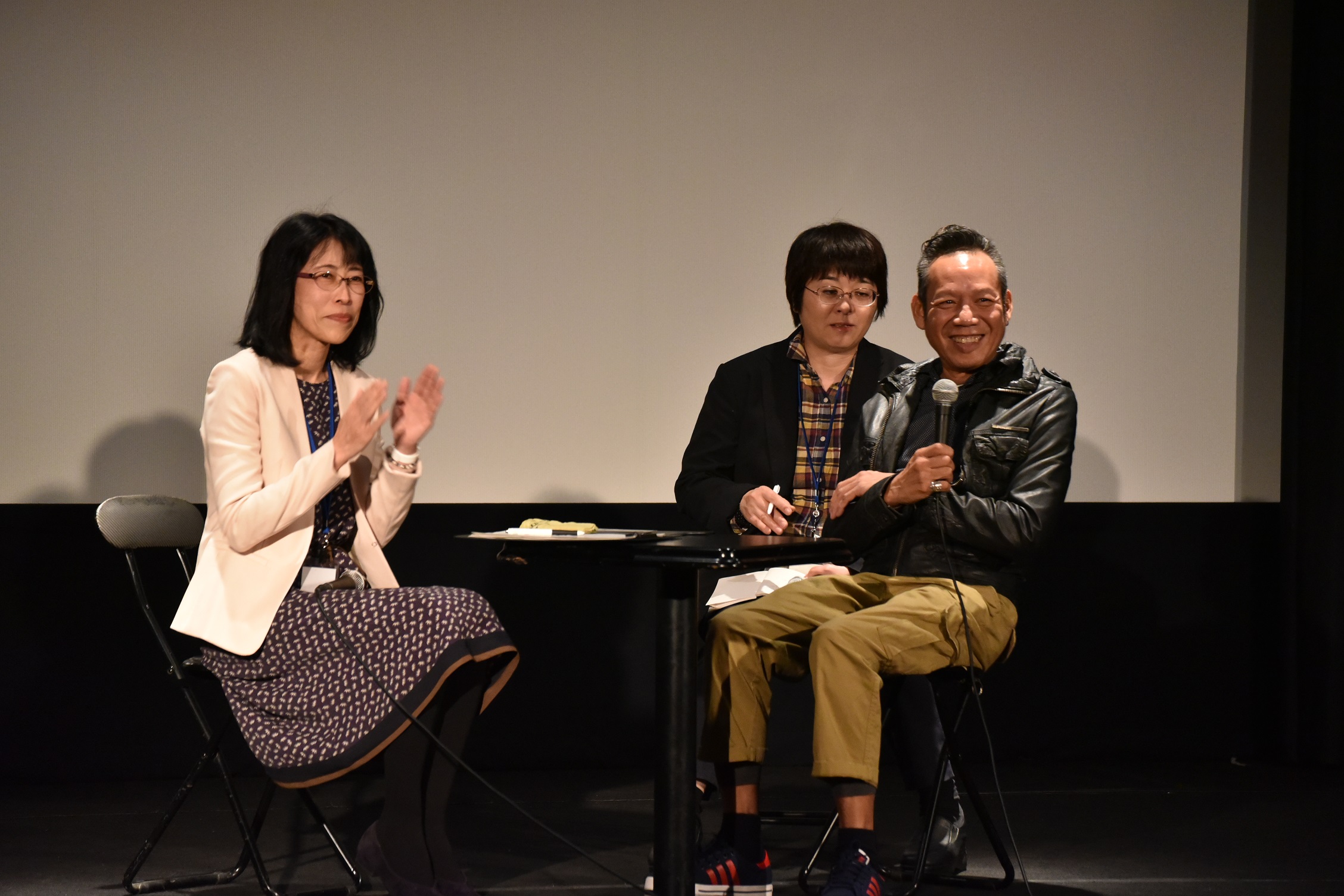 With Mr. Tomoko Nishizaki of Hiroshima Film Commission as the interviewer, a talk show with Director Nimibutr was held after the screening. The interpreter was Mr. Takasugi Miwa.
To the audience, who was touched by the last scene, the director said, "While I was watching in the audience seat, I just remembered many things at the time and cried." he said.
Letters and SNS are important keys in this work. The director replied immediately to the question as to which one he likes, "I like writing a letter because if it does not reach soon, all the more the feeling depends."
When asked about the motivation to produce this work, the director replied, "In Thailand, there was a political change in the previous year while I made this work and the citizens were divided. It was the era in which the love was not enough, so I decided to draw more with this work."
"How did the two leading actors embody the deep expression? What kind of director were you?" The director explained, "At the open workshop in advance, I explained the roles. We also resolved the questions by rehearsing and started shooting."
There are two plans for his next work. He said that the planning progress is the love story of a blind girl and a man who thinks of himself as a dog.
When the interviewer asked the reason why the director has invited the taxi driver who got in the previous day to the venue, the director said, "He was living nearly 30 years in Thailand and I am touched by that coincidence when I heard it." The driver also was surprised at the coincidence that "the director of the work I liked while watching Thai movies, even after returning to Japan, is indeed you."
After the talk show the venue was filled with happiness because of the behavior of the director who responded to all the audience's photograph shooting requests with a smile in the lobby.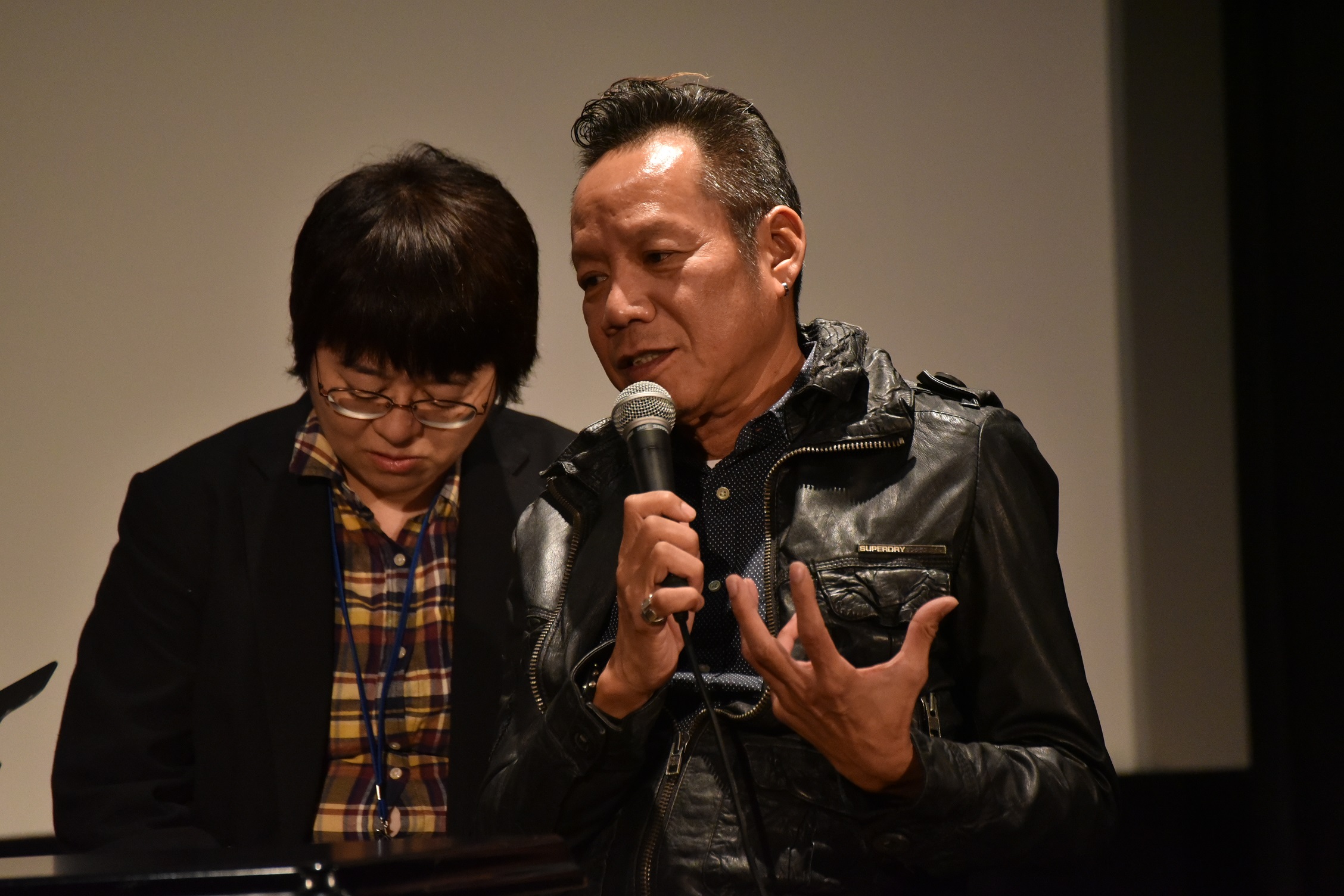 « (日本語) ボルドー国際インディペンデント映画祭『ワイルド・ボーイズ』上映とトークショーMr. Jiro Shindo, and Ms. Kaze Shindo, participate in a father and daughter talk show! »