News
2018/11/25
"The Place of the Three Waterfalls"
"The Place of the Three Waterfalls" was on the screen at Yokogawa Cinema from 16:45 on November 24th.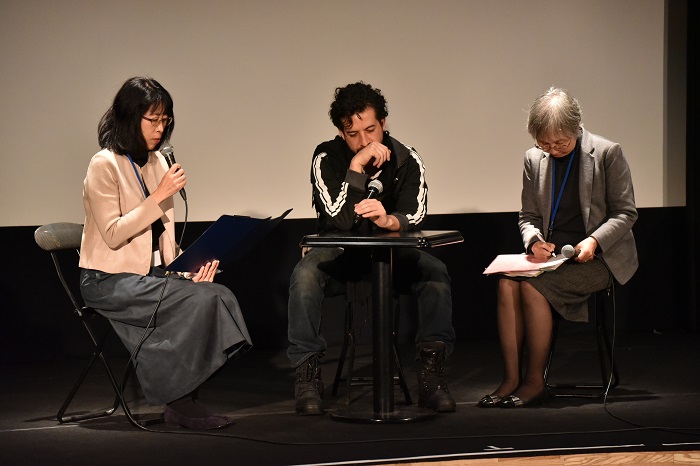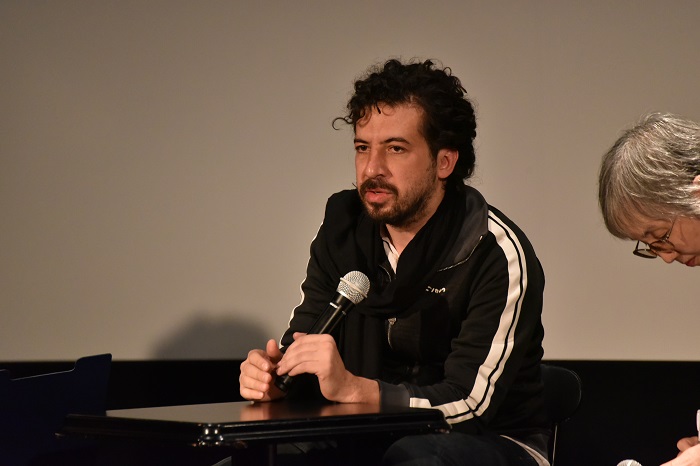 The director has focused on the daily lives of artists and a monk who is living in recent Hiroshima. It is the documentary that tried to find out their similarities by looking at their unique activities. The director is Mauricio Novelo Jarque who is particularly shooting documentaries.

After showing the movie, there is a talk show session with the casts. Even after everything finished, many visitors came to tell their thoughts and questions to the director.

This is the second movie that he shot in Japan, and he had a talk with artists in Hiroshima regardless of age or sex. He pursued to seek Japanese culture through focusing on the visitors of the artists. On the process of making this film, he realized that relationships between people or between everything is so important.
At the end of this show, he said "there were a lot of hard things, but I could complete it thanks to people in Hiroshima. Thank you so much."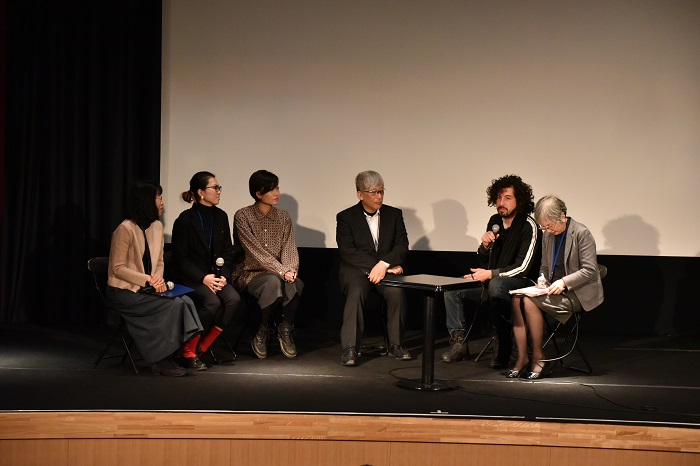 « Award Winners of the 6 th Annual Competition of Art in Hiroshima Pref.The connection between the last survivor of the A-Bomb and the director »