News
2018/11/24
Mr. Hideyuki Tokigawa, the director of "Hiroshima Carp Theatre", won the Hiroshima
On Saturday November 24th from 15:00 pm, Hiroshima Peace Award Ceremony was held at NTT CRED Hall No.1. The MC was Mr. Michita Kimura.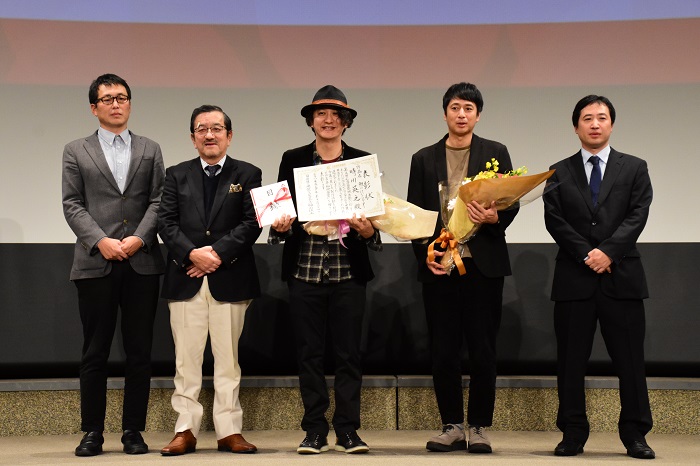 A letter sent from Shinji Fukuoka has arrived and it announced that this year's Hiroshima Peace Award went to Mr. Hideyuki Tokigawa, director of "Hiroshima Carp Theatre". Mr. Tokigawa came up to the stage and received the certificate and the enveloped notification for the 1 million yen prize money.
Mr. Tokigawa said, "I am glad that all of us, the production company, all the cast, including Mr.Tokui, movie staff and the Carp fans united together to make this film. I could made this film because of living in Hiroshima and I woud like to continue to make one film every year in Hiroshima from now on."
Mr. Tokui, who played the main character of the film received a flower bouquet and said, "Many of the episodes told in the film were based on the true story. So I think the people who received the award are actually the Hiroshima Carp and the people of Hiroshima."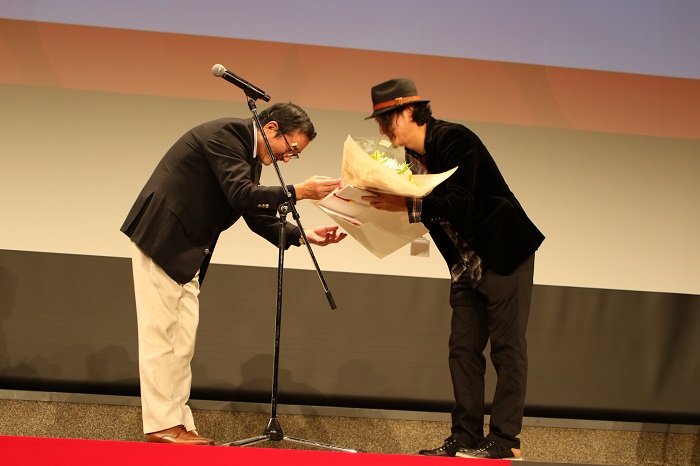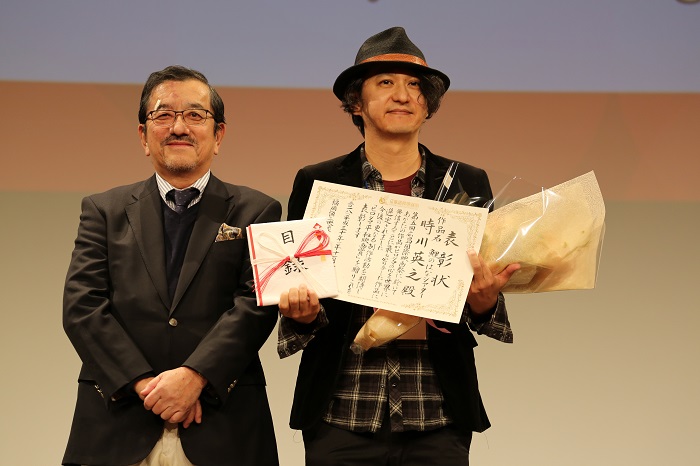 Afterwards, a short speech by the production companies followed, then all the staff and cast gathered on the stage for a photo session.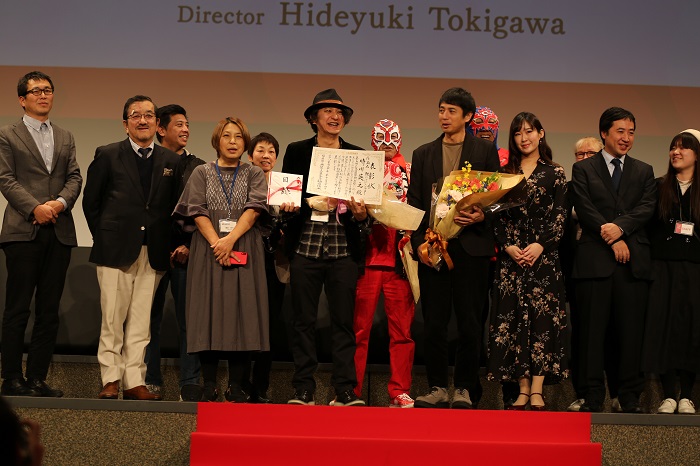 « International Short Film Competition Group B and talk showThe screening of "Hiroshima Carp Theater" was packed with audience! »