News
2018/11/23
"Sakura Guardian in the North", was on screen from 12:30 pm at NTT CRED Hall No.1.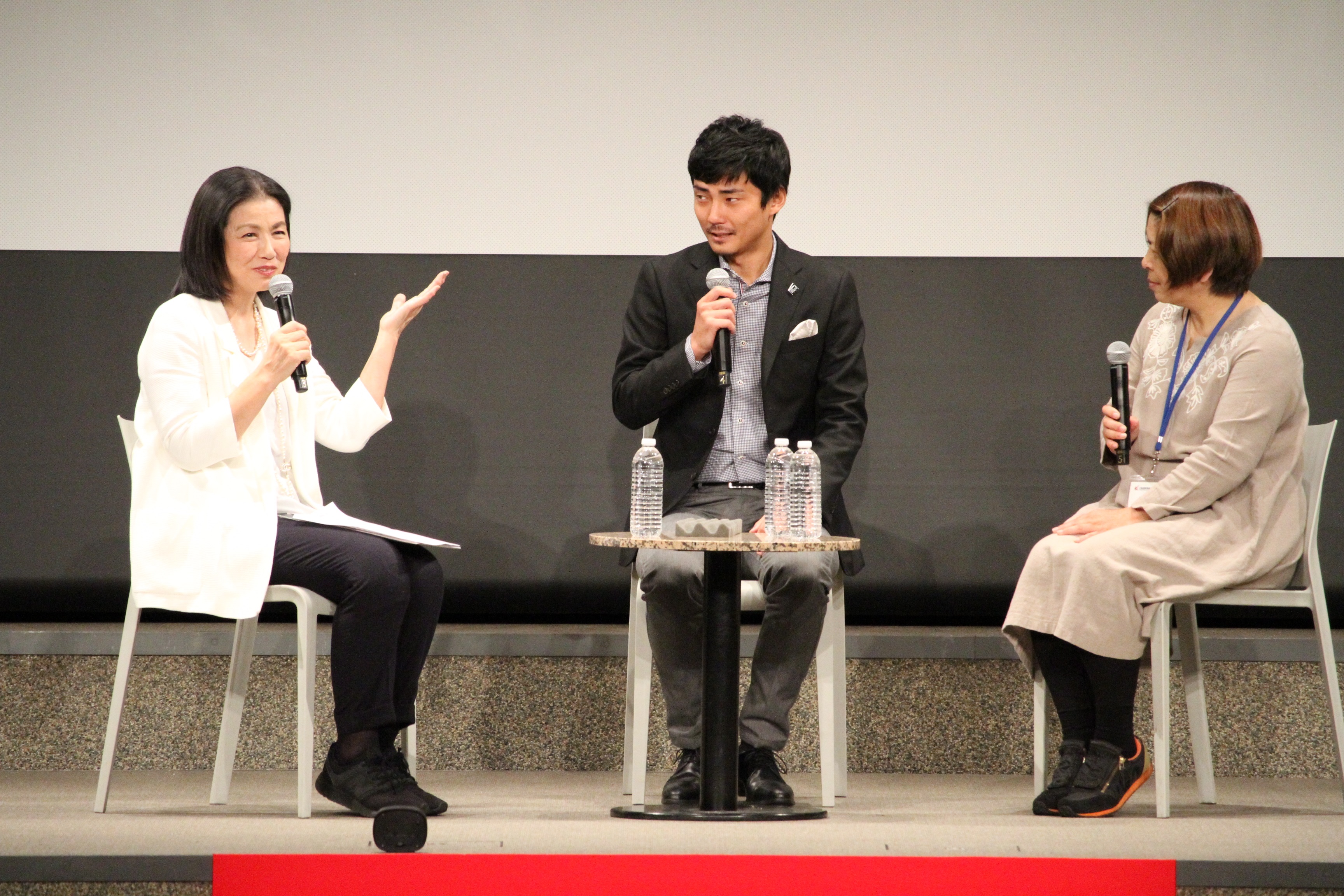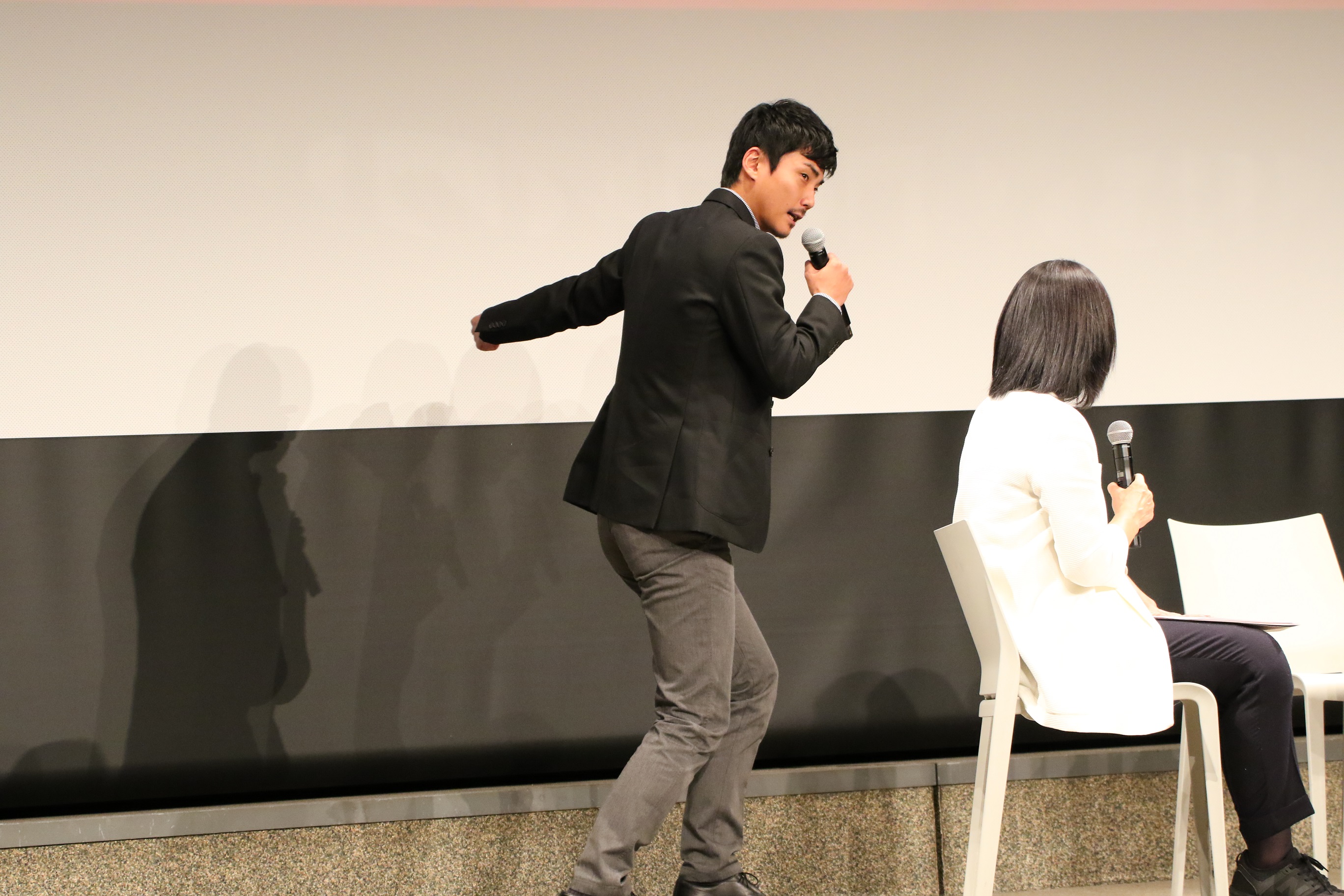 After the introduction, Mr. Katsuya Maiguma, who played the role of the assistant of Sinji Sugawara who sells a rice at the black market was on the stage for his talk show.
When Mr. Maiguma was asked about how was the filming location of "Sakura Gaurdian in the North", he said, "All of the staff during the filming were first class professionals, so I was nervous all the time. Therefore, I was always thinking only about my role."
To this answer, Ms. Kyoko Heya, who is the Production Designer and the representative of Hiroshima International Film Festival, joined the talk, and she said, "I didn't have much time to talk with him during the filming, but I talked to him with a Hiroshima dialect."
About playing his role in this film, Mr. Maiguma said, "because I'm acting a character was a person who was living before, I was born, so I tried to find the common points between this role and myself."
Right now, Mr. Maiguma is playing the role in "A Crimson Star", which is the first feature film directed by Aya Igashi.
Lastly, the talk show had been closed with a round of applause and request from Ms. Heya to Mr. Maiguma to come to Hiroshima International Film Festival again.