News
2018/10/29
After the screening of "Sound of Waves" (barrier-free version), there will be a father-child dialogue held between Director Kaze Shindo and Producer Jiro Shindo !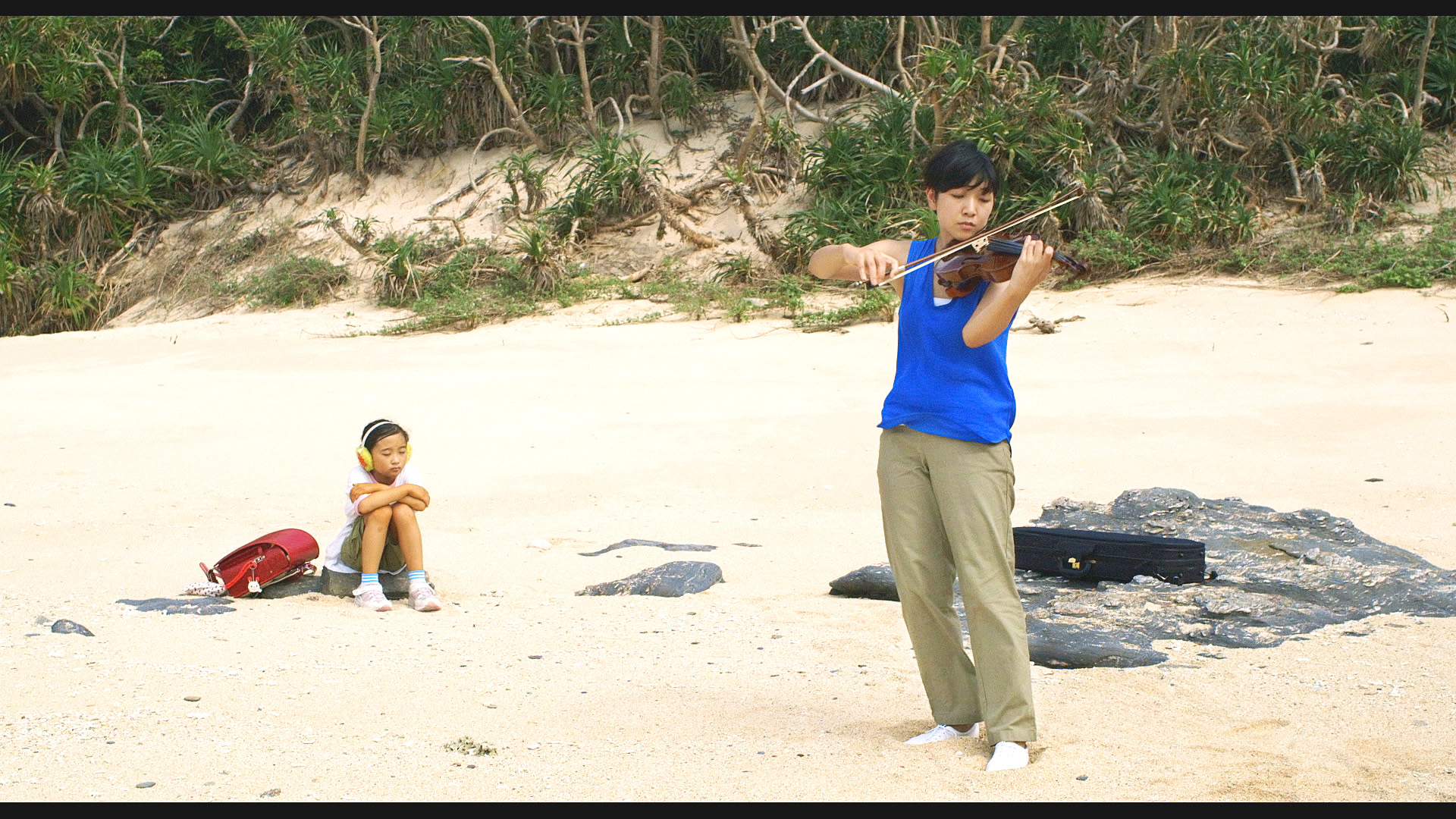 ©2016「島々清しゃ」製作委員会
In her first film in 11 years, Kaze Shindo directed child prodigy Aoi Ito and Japan Academy Prize-winning Sakura Ando, one of Japan's leading actresses. The lives of the islanders and the bonds created by music are deftly woven around "Sound of Waves", a classic Okinawan tune by Tsuneo Fukuhara.
Umi has such a good ears, the slightest dissonant sound makes her head ache. The violinist Yuko has come from Tokyo to the island for a concert. Both are troubled by family and friends, but when they meet on the island, they find common ground through music. A tale of one summer when music brought people together in the village of Zamami in the Kerama Islands.(2016/Japan/100 min)
Her grandfather is the late Kaneto Shindo, the master of the Japanese cinema and her father is an accomplished producer who has worked on many films by Kaneto Shindo. For Director Kaze Shindo, it may be inevitable to pursue a career in the film industry.
What is the movie the director aiming for? Jiro Shindo and Kaze Shindo will talk about their passion to the movies.
【Screening schedule】
""Sound of Waves" (barrier-free version) (2016 / Japan / 100 min)
Nov 25 (Sun.) 10:00~ @NTT Cred Hall
« The program of Hiroshima International Film Festival is up!The Feature on "The Bordeaux International Independent Film Festival" »