News
2017/11/26
Director Damien Manivel Talks about His Film, "The Park"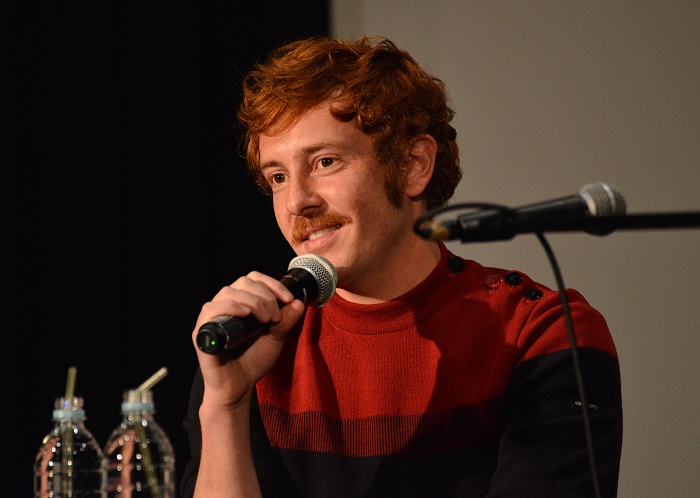 "The Park", directed by Damien Manivel, was shown at Yokogawa Cinema on Sunday, November 26th at 16:00. It was his second feature film screened at Cannes festival in 2016.
The story features young man and woman's encounter and farewell in a day from the morning to the next morning at the park.
Before the screening, the director greeted the audience in fluent Japanese. When he said "It's a beautiful movie, but it's a bit strange, too," the audience laughed. Regarding the production of a film edited with a magical rhythm, he explained that, "The rhythm remained in my body when I was a contemporary dancer."
After the screening, a talk show was held. Ms. Syoko Fujii, a freelance broadcaster, served as the interviewer.
In replying to a question, "The story is developing freely, how did you write the script?" Director Manivel answered, "Actually, I had not decided anything, but only a rough story was in my head." Then he said, "I decided the story off the cuff while shooting with the actors."
When he was asked the reason why he had switched from dancer to director, he answered, "Both film and dance use the body and rhythm is important. So I don't feel strange particularly."
In replying to the next question, "Where is the big park that was the location of the film?" "Actually, I shot five parks and combined these images into one. It is the magic of film that it seems to be one." he said happily. One of the audience asked the question, "At the end of the story has the heroine grown up as a woman?" He answered, "She should have grown up. However, I didn't express it in direct language, but only by representation of the actress. I'm glad that you noticed."
Finally in replying to the question, "What do you think about the meaning to exist of the international film festival?" he answered, "For young film makers it is meaningful because they can learn a lot and expand the exchange between directors."
His latest film, "The Night I swam" is a co-directed works with Kohei Igarashi. The story features the adventure of a boy in Aomori. "Look forward to it!" he concluded with a smile.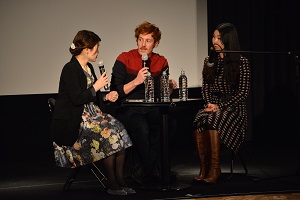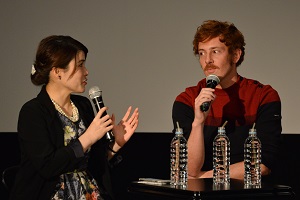 « The Talk Show of Côté Court, the dual face of Director Pascal Cervo"Entretien entre Serge Daney et Jean- Luc Godard" – is this really an "Entretien(dialogue)"? »