News
2017/11/26
ERNESTO a Full Celebration!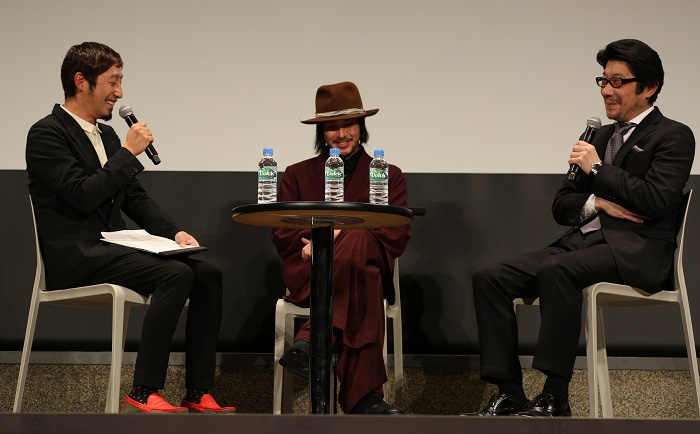 "ERNESTO" Director Jyunji Sakamoto filmed and Joe Odagiri acted mainly was shown at the 1st venue of NTT CRED Hall at 3:00 p.m. on November 26th (Sun).
This works is the collaboration and described LIFE of Freddy Maemura Hurtado who was a second generation Japanese-Bolivian and "Ernesto" Rafael Guevara de la Serna who was a revolutionary for the first time in 48 years between Japan and Cuba. Production required three and a half years and filming in Cuba required nine months, because five Japanese crewmembers were sent to a hospital in Cuba during the period because the location for filming was harsh. Director Sakamoto had felt that it was not easy filming because Cuba is a socialistic country and there are many differences of culture between Japan and Cuba. They offered the star role to Mr. Joe Odagiri by giving him the brief script and saying, "Please reply right now." Mr. Odagiri said, "I am interested in this works because I found out that the director is trying to film a very hard movie. I would always rely on Director Sakamoto if I did not put him in a severe place, but the director was really serious, so I felt like I could return to the beginning. Mr. Odagiri's Spanish is more natural even though local dialects were also spoken!
At the talk show, an audience member asked them about their impressions to each other. Director Sakamoto answered, "He is sensitive, but also has strong faith in his mind. It is very clear to see what he won't give up or what he wants to keep. I could see Freddy in him, that's why I casted him." Mr. Odagiri also talked about his impression to Mr. Sakamoto, "In one word, he is the most honest director to films. His life goes around films." Answering the next question, "What would you say this movie is about?", Mr. Sakamoto said that, "We tried to depict the history of a real country in the past, I thought we should not have made any mistakes. This is the film drawing his early student days, which his family even never knew. Mr. Odagiri answered the question from an audience member, "What is your most favorite scene in the film?", "I would say it is the stop motion scene at the end of the film. It might be not really clear enough to see, but you can feel various things which were not written on the script." Otherwise, Mr. Odagiri said, "I was most impressed with the scene where all the villagers gathered and they dedicated with candles and could sympathize with the feelings of the people of Cuba, anger against America and frustration with themselves."
Also, there were stories of Mr. Odagiri staying in Cuba and that is the art Sakamoto thinks. At the end, the talk show ended with excitement.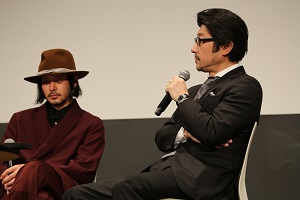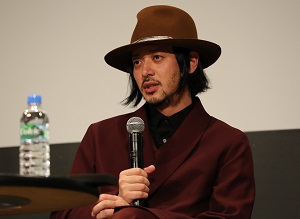 « Hiroshima Peace Award CeremonyBrotherly Love in "Brother's Heaven" »