News
2017/11/26
Hiroshima Peace Award Ceremony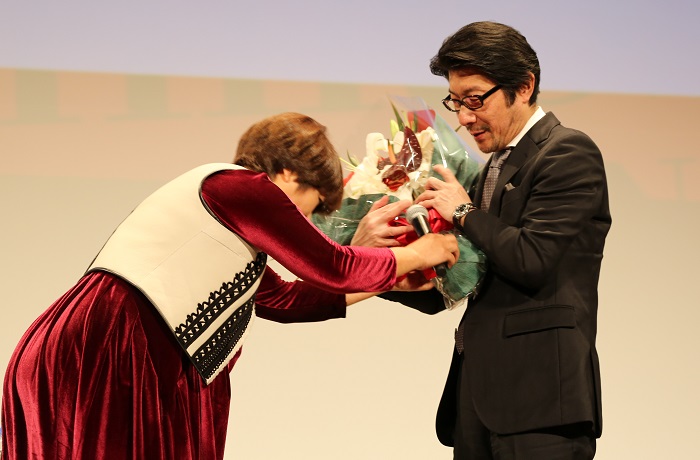 On the 25th of November, from 18:00, Hiroshima Peace Award Ceremony was held at NTT Cred Hall No.1. Jury president Shinji Fukuoka came up to the stage and announced the awarded film.
This year, the award was presented to "ERNESTO" directed by Junji sakamoto.
Mr. Sakamoto gave a small speech to the audience, " The words peace, relief, and safety addressed by a government are estranged from what I think they are. Some people say peace is something existing between the time of wars. I think peace might be like the blink of an eye. It is my honor to receive the award with the name of peace."
Joe Odagiri who played Freddy Maemura in the film expressed his pleasure telling his own background "I was born and grown up in Okayama and I had chances to visit Atomic bomb dome or Miyajima, so I have been feeling a special connection with Hiroshima. It's my great pleasure to receive this award". He also referred to the words of the director, "Peace might be an blink of an eye. That is very serious words for me. War is just strife for the benefit for a government itself, however, it is obviously not what the people need. In Japan, in al all over the world, I wish the peace lasts as long as it can" and he continued, "While wishing for those peace, I'll go back to my home by the last train", and the laugh came from the audience.
After the comments from them, Ms. Carlos Miguel , the ambassador extraordinary and plenipotentiary of Embassy of Cuba made a speech of congratulations. She expressed her admiration, saying "This film very sensitively depicts the life of Freddy Maemura living in Cuba who devoted his own life through the revolution. This work has a soul, I can feel the fates of each character following the story. She closed the speech with her precious message, "I hope this film tell the message of peace to Cuba, Japan and the world" and the venue was filled by great applause.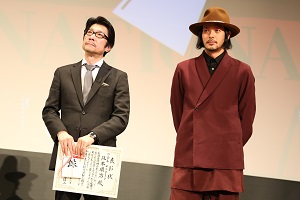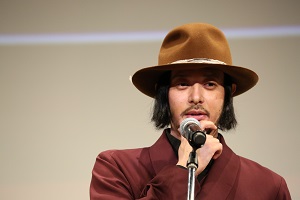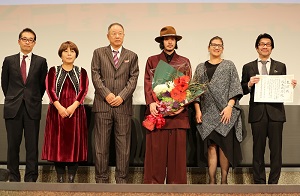 « Award Winners of the Hiroshima International Film Festival 2017ERNESTO a Full Celebration! »