News
2017/11/26
The Talk Show of Côté Court, the dual face of Director Pascal Cervo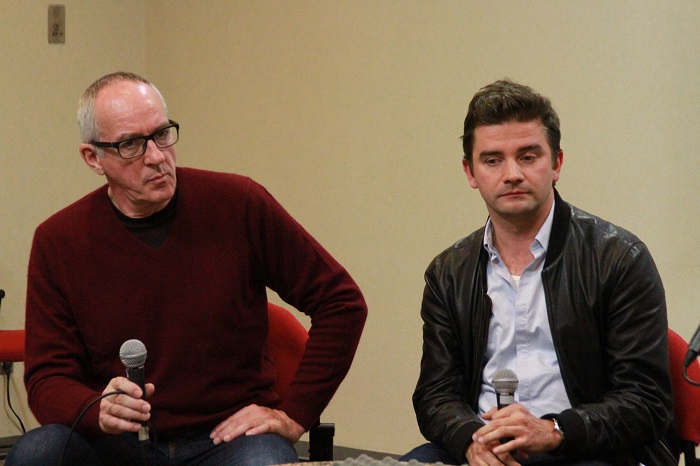 On Sunday, November 26th at 16:30, 4 films from Côté Court, "General Assembly", "Hugues", "You Want a Story?", and "The Painting" were screened at the second venue of NTT CRED Hall.
After the screening, in the afterglow of the last film, the Talk Show was held with Mr. Jacky Everard, who established Côté Court, and Mr. Pascal Cervo, who directed "Hugues" and also performed in "The Painting". Nanako Tsukidate, who is in charge of International Program, served as the interviewer. Director Laurent Achard, who directed "The Painting", mainly talked, as Director Cervo performed in many of his films. Director Cervo said about his being directed, "He does not explain much. It was like a dance choreography."
In replying to the question about "Hugues", Director Cervo said, "I did not mean to select an actor as the main character, but I wanted to describe a naked human. My friend had an experience of encountering a naked person, then I came to think about his feeling, embarrassment, and what is the problem of being naked." In this Talk Show, we could catch a glimpse of his faces as an actor, and as a director.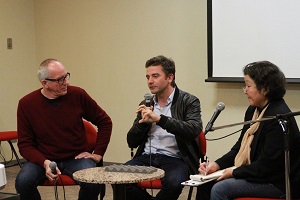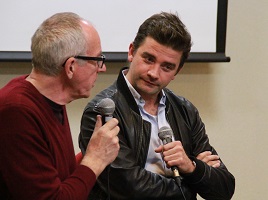 « Screening and talk show of "The Cats of Mirikitani(Special Edition)"Director Damien Manivel Talks about His Film, "The Park" »