News
2017/11/26
"THE SEA WALL" Talk Show by Director Rithy Panh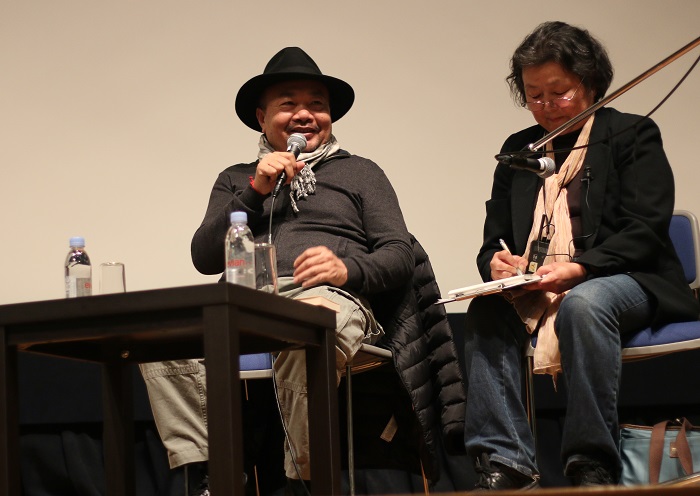 On Sunday, November 26th at 14:30, "THE SEA WALL" (2016) was screened at Hiroshima City Cinematographic and Audiovisual Library.
This film is about the story of the Frence family who moved to the Gulf of Thailand, Indochine in the 1930's. The original author is Marguerite Duras, a successful novelist, screenwriter, and director. The director is Mr. Rithy Panh, whose film, "The Missing Picture" (2013) received the Grand Prix award in the Un Certain Regard section at the Cannes Film Festival, and was also nominated for the Academy Award for Best Foreign Language Film.
After the screening, the Talk Show was held with Director Rithy Panh as a guest. Of the impression of Hiroshima, he said "Hiroshima has the complex history. Words cannot describe it, but I feel a strong message. My feeling towards Hiroshima was so strong that I wasn't able to come as a mere sightseer." As for his motivation to cinematize this novel, he said, "Though I knew that it is hard to film a wonderful novel, I had to challenge something other than a documentary. Considering my age, I am interested in making films by totally different way and in a different category such as comedy or musical."
Besides directing the films, Mr. Rithy Panh serves as the president of the Bophana Audiovisual Resource Center, which he established in 2006 in cooperation with the Cambodian Ministry of Culture and Fine Arts, and he also established the Cambodian Film Commission. He is working hard to contribute to Cambodian audio and visual culture.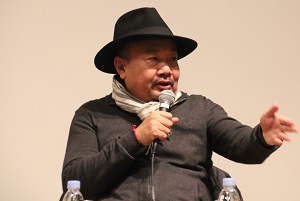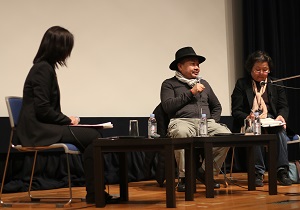 « "Entretien entre Serge Daney et Jean- Luc Godard" – is this really an "Entretien(dialogue)"?The Jury President Kim Dong Ho talks about his film "The Jury" »