News
2017/11/26
"RUNNER A Man Who Never Stops Painting", approaching the life of an extraordinary painter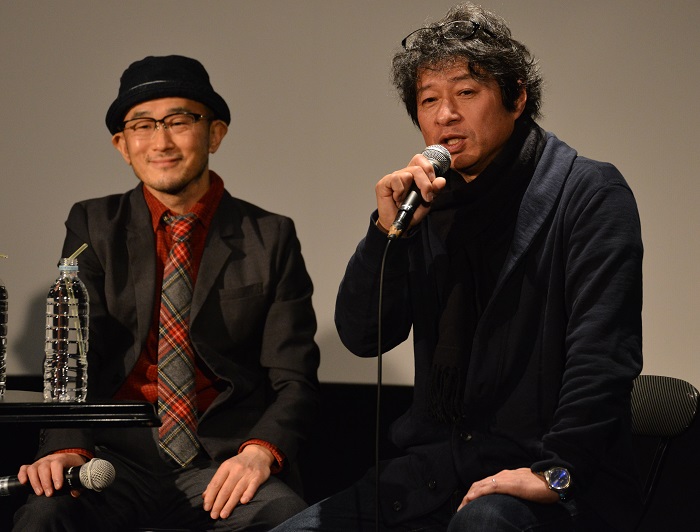 "RUNNER A Man Who Never Stops Painting", was shown at Yokogawa Cinema on November 26th at 10:00 AM. This film is a documentary of Mr. Takumi Sejima, who is an extraordinary painter from Innoshima on Seto Inland Sea. Director Tetsu Maeda took 1 year to make the film. Mr. Sejima has been creating works titled RUNNER for 30 years. This film reveals the creation process and complicated story about him and his family.
After showing the film, a talk show was held with Director Maeda and Mr. Sejima. Director Maeda stated, "I wanted to encourage students who are cowering away in this stiffed society." Also, he praised Mr. Sejima, "He treats everyone equally, it's his nature." Mr. Sejima answered a question about production period of his work. "I care about dryness of paintings more than production period. The important thing is timing."
An audience member said, "I can deeply understand Mr. Sejima's thought." Fans of these two gentlemen must be increased by this film, in which Director Maeda brought out most of Mr. Maeda's charm.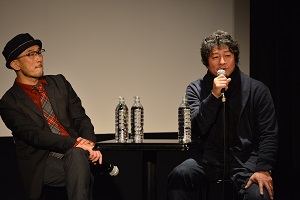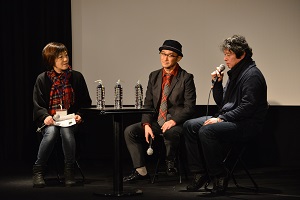 « Talk Show of "Life Goes On", by Director Mia YoonUnplugged Live with the mixture of Gipsy and Irish Music at the foyer »