News
2017/11/26
"Entretien entre Serge Daney et Jean- Luc Godard" – is this really an "Entretien(dialogue)"?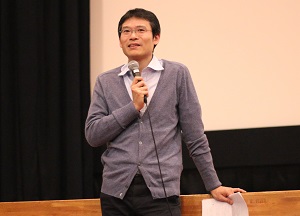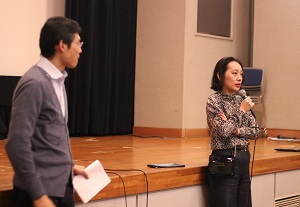 "Entretien entre Serge Daney et Jean- Luc Godard" was screened at the Hiroshima City Cinematographic and Audio-Visual Library on Sunday, November 26th at 10:30 a.m.
A masterpiece of Godard's film, "Histoire (s) du cinéma" consists of eight chapters and runs for about four and a half hours. At the beginning of making this film, Director Godard and a film critic, Serge Daney talked about "Histoire (s) du cinéma". As if the audience were observers, the fixed camera captured the dialogue all the time.
This two-hour story starts with the scene of the dialogue between Godard and Daney at Godard's house, as well as an atelier, which was located in Rolle, Switzerland. The story ends with the same scene. Godard's style of free talking with a cigarette in replying to Daney's theory made us question whether it is really a "dialogue". However, we could feel something like the "trusting relationship" with Daney, and their talk never ends.
After the screening, a Professor of Kansai University, Junji Hori, a researcher of Godard, show up on the stage and gave us his comments on the film. He said, "I think you could feel the personality of Godard. He never tries to have a normal conversation, but this is his playful mind and his technique of communication."
There are 4 points in this dialogue. The first point is about "the montage", the second point is "the confrontation of seeing and saying", the third point is "the relationship between TV and films", and the fourth point is about "the concentration camp".
Professor Hori concluded his comments by saying, "There are a lot of words which were not described in the film. Please find your own words". The audience nodded to his comments and gave him a big round of applause.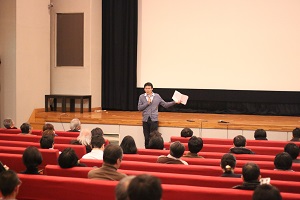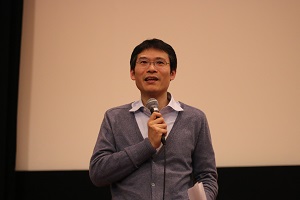 « Director Damien Manivel Talks about His Film, "The Park""THE SEA WALL" Talk Show by Director Rithy Panh »