News
2017/11/26
Talk Show of "Life Goes On", by Director Mia Yoon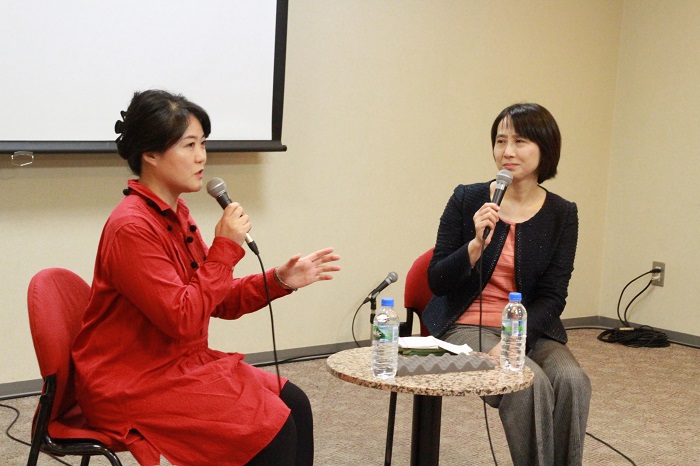 "Life Goes On", directed by Mia Yoon was screened at NTT CRED Hall No.2 on Saturday, November 26th at 11:00.
The 3.11.11 earthquake had a huge impact. 6 years since then, Iwate, Miyagi, Fukushima had an unprecedented disaster where the stage for a documentary movie drew a picture of progress for people, step by step.
After the screening, Ms. Yoko Tamada, a free-personality, introduced the director, who was welcomed with applause.
She talked about reasons why she became a director for this movie. Director Yoon made "Beyond the Tsunami -Ongawa, Hearts Connected" by another producer, so she wanted to interview more because she couldn't show everything and get support from Reconstruction Agency.
The "Life Goes On" title means "a sun comes again after continual bad things, everything becomes lucky." It is with a wish for the restoration of the Tohoku region.
She interviewed 100 people with a camera to face victims without thinking about camera angle. She couldn't listen to something awful because film shooting became the mental burden for them; make moving scenes and exciting scenes.
She talked with tears for victims because she received their heart on film, but was cut by the cameraman. This expressed the beautifulness of daily life, kindness, and strength of people that overcame difficulties during the past 6 years. The audience was so moved, they almost cried listening to them.
Through this movie, we thought the day we must never forget, didn't we?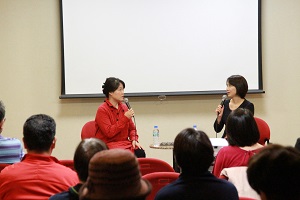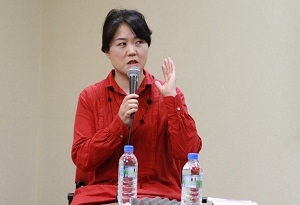 « Award Winners of the 5th Annual Competiton of Art in Hiroshima Pref."RUNNER A Man Who Never Stops Painting", approaching the life of an extraordinary painter »