News
2017/11/25
Unplugged Live with the mixture of Gipsy and Irish Music at the foyer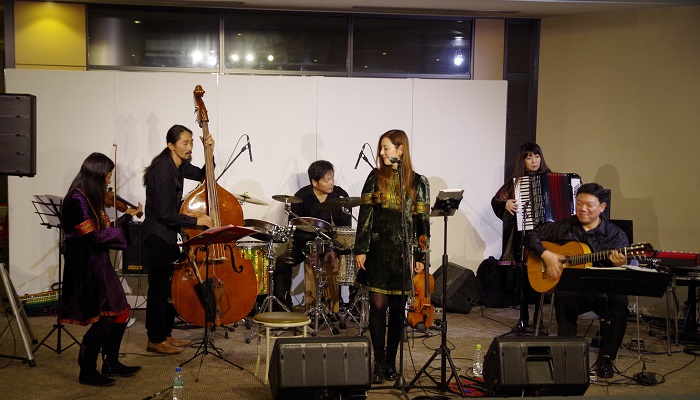 The live music of taca-WoodBlast with Yuki Sakaki and SEiREN was held at NTT CRED Hall on November 25th at 9:00 p.m. Taca-WoodBlast with Yuki Sakaki consists of Maccaferri guitar, double bass, and accordion. They played with the style of Gypsy music.
The music characteristic is radical change of tempo, decorative melody, and detailed rhythm.
SEiREN performed at 10:00 p.m. Their band consisted of vocal, guitar, percussion, violin, and a contrabass. They are a world traditional band who interpret Irish traditional songs uniquely and pursue new sound. Despite the fact that live music was held after the showing of many films that day, many people stayed and took in their performance.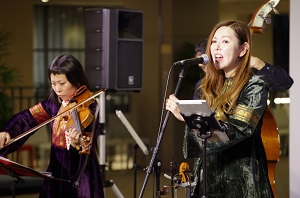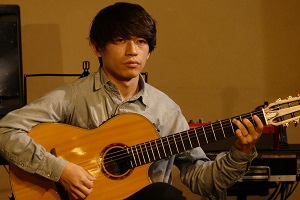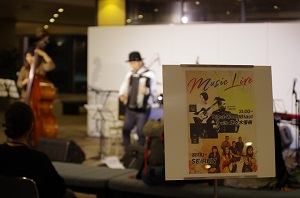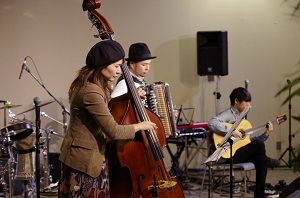 « "RUNNER A Man Who Never Stops Painting", approaching the life of an extraordinary painter"Acting is a magic created by actors!" Director Geunwoong strongly says. »