News
2017/11/25
"The road to Ernoa", a masterpiece of silent film, was shown with live piano playing by Mie Yanashita.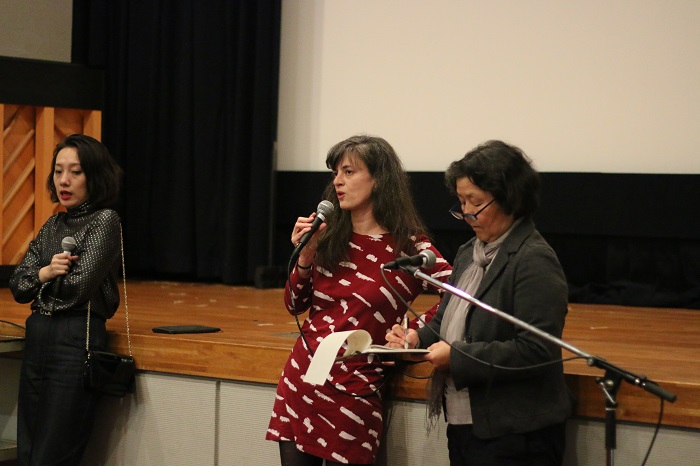 The silent film, "The Road to Ernoa"(1920), was shown at the Hiroshima City Cinematographic and Audio-Visual Library on Saturday, November 25th at 18:00.
Although this is the third work for Director Louis Delluc, it is the only existing film as his first and second films have disappeared. He decided to shoot this film in his favorite place, the Basque Country, in order to express the characters' delicate and sensual feelings.
In this film, Etchegor (Eve Francis), a wealthy farmer from the Basque Country, is besotted with an American lady named Majesty Parnell (Arsene Durec). In fact, it was the plot of Majesty's husband who committed a bank robbery and planned to ask Etchegor to make an alibi.
This time, the film was shown with a live piano playing by Mie Yanashita, who is the first Japanese silent movie's pianist. Since she got her debut in "Hikari no Lumière!", hosted by Asahi Newspaper in 1995, she has played in theatres and film festivals inside and outside of Japan. She has also played with the film, "The Fall of the House of Usher" in the first Hiroshima International Film Festival. The number of works she has played piano for exceeds 600 times.
The show was ended with a big round of applause from the audience.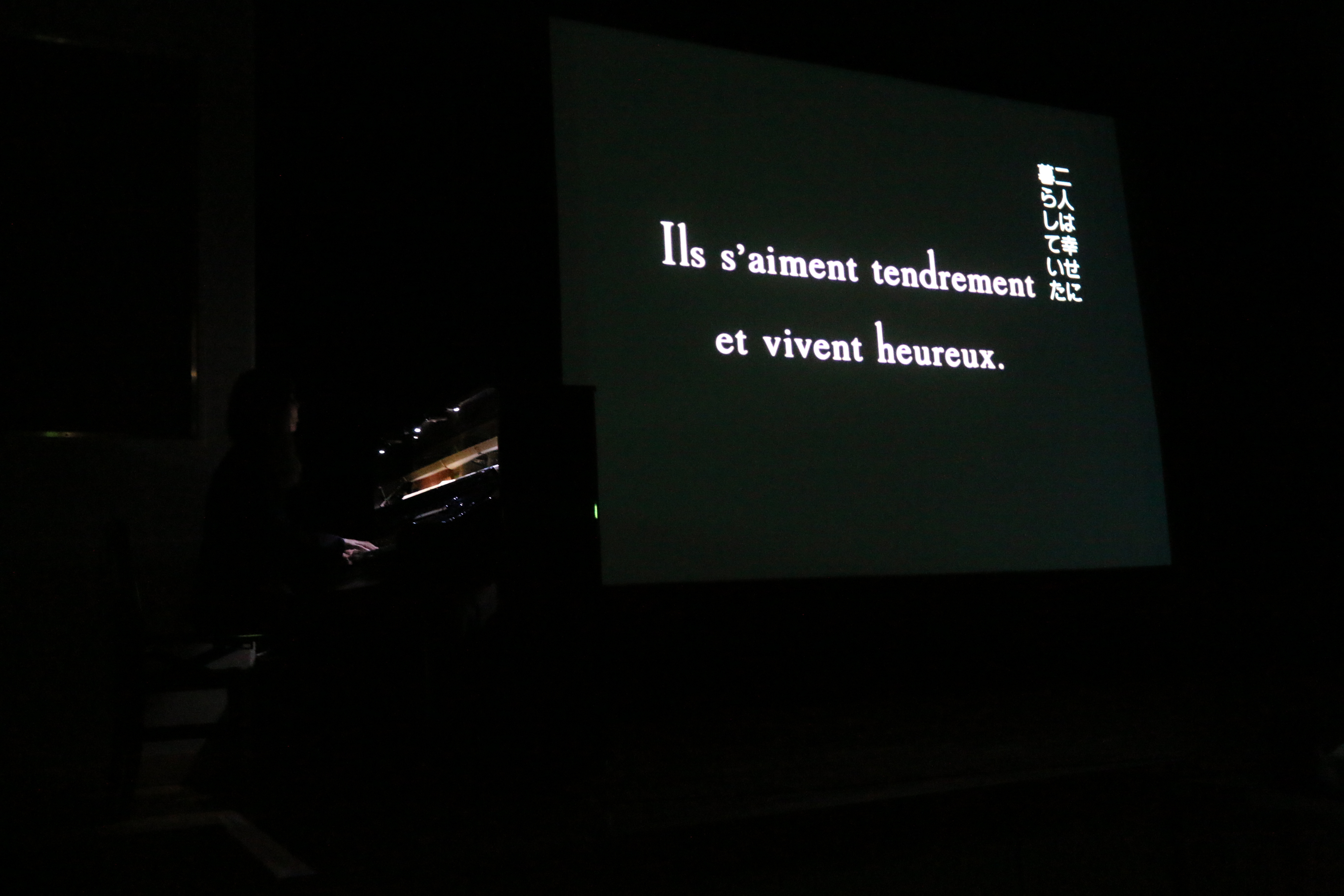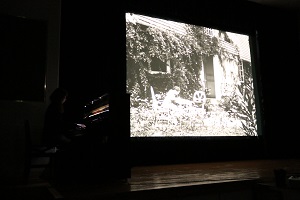 « The Death of Louis XIVHarmony of a French masterpiece and the beautiful sound of piano »