News
2017/11/25
The International Short Film Competition Group A was held!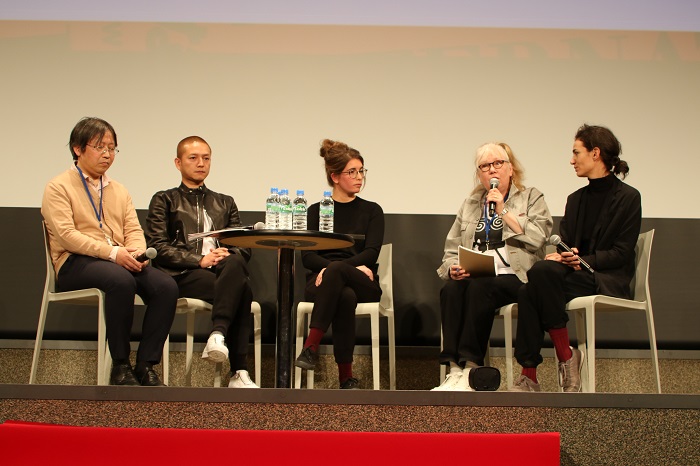 The International Short Film Competition Group A was held at the first theatre in NTT CRED Hall on Saturday, November 25th at 13:00.
The nominated films are; "Barbs, Wastelands" directed by Marta Mateus, "The Disinherited" directed by Laura Ferres, and "SIGNATURE" directed by Kei Chikaura. After the screening we had the Talk Show with Mr. Hidenori Okada from the film center in The National Museum of Modern Art, Tokyo, as an interviewer.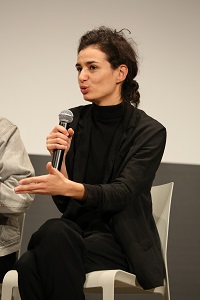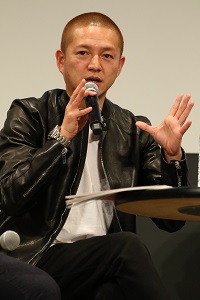 "Barbs, Wastelands" is based on the memories and folktales from director's childhood and also information he saw and heard from his surroundings. Director Mateus shot this film in his hometown in Portugal, and this film was devoted to the people living in that town. In the Talk Show, he was asked "What kind of policies and techniques have you used in making this film?", and he replied, "I've visited the shooting sites many times, and basically I fixed the camera. Even if we don't move the camera, the scene itself talks a lot."
"The Disinherited" is the portrait of the director's father. The beginning of this work was her desire to leave a testimony of her father, and she devoted this film to the people who survived the Spanish Crisis. Shooting Director Ennis Pike joined the talk show on behalf of Director Ferres, and he said, "We have decided to make a non-fiction film, but sometimes it seems like a fiction film as we included many scenes from the past." He also explained, "In this film, the camera is just an observer to witness the main character, Laura's father."
Director Chikaura and the leading actor, Lu Yulai collaborated to make the short film "SIGNATURE", in order to know each other before they shoot the feature film. The script of this film was written only in 2 weeks, but Director Chikaura was excited to have his work screened in the Hiroshima International Film Festival. He said he had carefully planned how they would move the camera and how he would shoot the town of Shibuya. The shooting in Shibuya took place without notice and this episode expresses his decisiveness.
We will select "Hiroshima Grand Prix Award", "Jury Award", and "Audience Award" among 6 works including the completion Group B. You can't miss it!!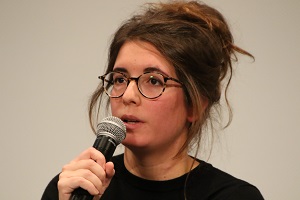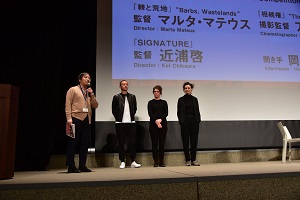 « International Short Film Competition Group BSunao Katabuchi & Yukitomo Tochino Talk Live »