News
2017/11/25
Sunao Katabuchi & Yukitomo Tochino Talk Live
A live talk with Director Sunao Katabuchi and Mr. Yukitomo Tochino was held on November 25, 2017 at 10:00 in NTT CRED Hall No.2.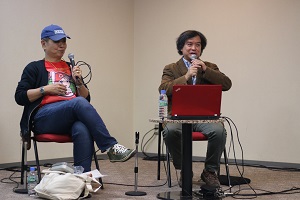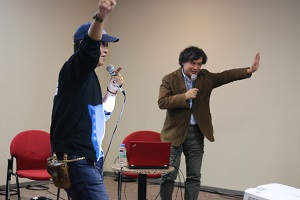 Director Katabuchi introduced Mr. Tochino as the dialect guidance of "In This Corner of the World." He acted out the voice of 6 characters, which includes a military policeman, a boatman, a lady at the black market, and more. Director Katabuchi calls Mr. Tochino "Tocchi" and he had made the debut as an actor in the movie of "Battle Without the Honor and Humanity: Police Tactics." Recently, he is working in many films as part of the filming crew because of his high quality camera effects, and the art works of tattoo.
Also in the film, "In This Corner of the World," Mr. Tochino helped with the design of sabers, military uniforms, helmets, and accessories because his father was a chief warrant officer in the Kure army.
There was a question, "During the film, the flash and the shock waves of the A-bombs are 35.1 seconds, but is that the real length?" Director Katabuchi answered, "The flash and the shock waves were 55 seconds, but it was difficult to express in the film. However, I wanted to describe the spookiness by making the scene 20 seconds longer."
This live talk lasted for 2 hours with dense topics.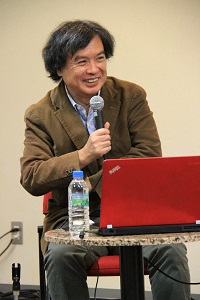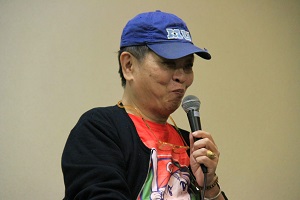 « The International Short Film Competition Group A was held!LEMMINGS SUMMER »