News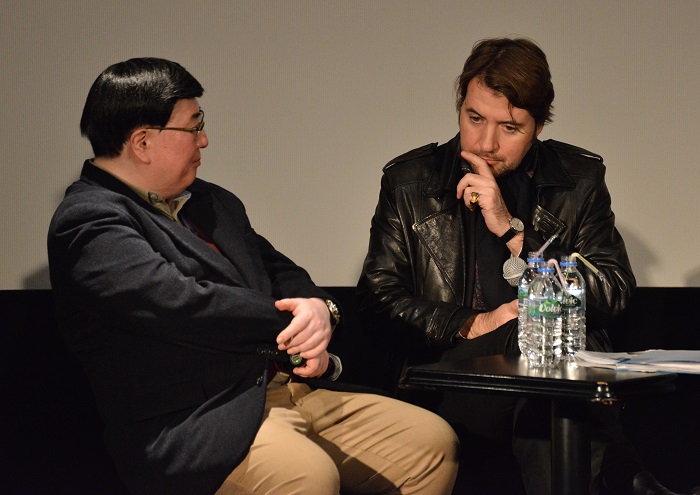 "Bird Songs" was screened at Yokogawa cinema on Friday, November 24th at 20:30.
This story is based on the story in the Bible, which describes three wise men traveling around various lands in order to celebrate the birth of Jesus Christ. This is the brand-new film of Director Albert Serra, who directed the Cannes International Film Festival's special showing film, "The Death of Louis XIV". After screening, the Talk Show of Director Albert Serra was held with Director Takefumi Tsutsui as an interviewer.
Director Tsutsui asked, "Although this is a simple story, I felt it's a little bit difficult to go into this world. What did you think of the idea of this film?" Director Albert Serra answered, "This is the story of three wise men in the Bible, and I tried to add some original ideas into it. The story itself seemed to be simple, but it was carefully planned. You will enjoy even more if you compare it to the previous work or the next work."
When Director Tsutsui asked about the description of the film, Director Albert Serra explained, "Three wise men got lost and isolated in the middle of desert. The actors also didn't know what to do as I didn't give any directions to them in this scene. To avoid having communications with actors sometimes gives good effects on the movie." He also said, "It might be hard to explain the good points of this movie. The reason why you think this film is fantastic is because it's artistic."
Lastly, a male audience member requested, "Please tell us why you shot this movie without a sense of life." Director Albert answered, "There is the scene in which the characters feel the beauty of a sole black stone. If I include a sense of life in the movie, it is impossible to feel that a simple black stone is beautiful." He then ended the Talk show.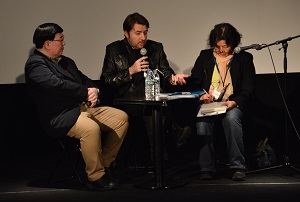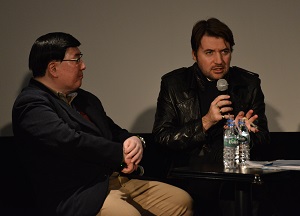 « Director Rithy Panh Talks about His Film, "Exile"A story of Chigasaki –MY LITTLE HOMETOWN »