News
2017/11/24
Having Fun at Hiroshima International Film Festival!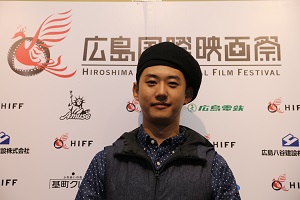 Singer – Song writer
Kenta Morimoto
I am a movie lover and I go to the theaters every time I have spare time. Each time, I watch various categories from documentary to fiction. Of course, I have come to the Hiroshima Film Festival many times during my private time and my friends are working as staff members. This year again, I came to the festival on the first day. I am hoping that it becomes popular and boosts the cultural level in Hiroshima.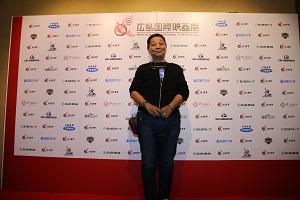 Actor
Yukitomo Tochino
I was born in Kure-city and happened to have the same hobby (airplanes) as Director Sunao Katabuchi. That's why I participated in the film, "In This corner of the World" as a voice actor and also as a dialect teacher. I was greeted from the stage of the special showing on the previous day of the opening of the Hiroshima International Film Festival and was surprised that my former classmates from Kokutaiji high school came to see me. I'm looking forward to the Talk Show with Director Sunao Katabuchi. Last year, I couldn't come to the festival because I was in the hospital, so I'm happy to come here this year. This festival has a kind and friendly atmosphere.
« Memorial Party of In This Corner of the WorldIn This Corner of the World »