News
2017/11/24
In This Corner of the World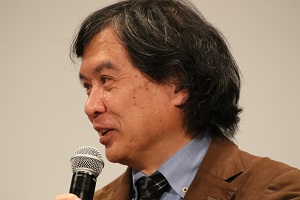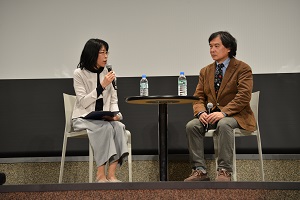 Friday, November 24th, 2017 from 4pm, in NTT Credo Hall, the film, "In This Corner of the World" was shown at the Hiroshima International Film Festival as an opening program.
"In This Corner of the World", which was originally worked by Fumiyo Kono, who received a premier of The 13th Japan Media Arts Festival Excellence Prize (Manga Division). The comic was animated by the director Sunao Katabuchi who directed "Mai Mai Miracle".
The main character is Suzu, a girl who was born in the Eba area in Hiroshima, and loved drawing. In 1944, she transferred to Kure, 20 kilometers away from Eba after getting married when she was 18-yers-old. Lots of things were deficient because of the war and her family was making an effort to provide for themselves. The voice of Suzu, the main character who was involved by the war and tried to live facing forward was the actress, Non. She was challenged as a leading actress for the first time.
Director Sunao Katabuchi answered the interview with smile, "The work has taken 6 years. It was my pleasure because Kyoko Heya, the representative of Hiroshima International Film Festival and the film art director, invited me to participate in the festival every year, even though the work was still in progress. I was pleased to be able to participate even after the work has been completed. Last year, after the film was released, I was surprised to have received the "Hiroshima Peace Film Award" at this festival on the second day. However, after I received it, the awards continued, and the number of premiere was counted up to 50. 54 weeks (378 days) after releasing this film, I appreciate that the film is still shown in a lot of theaters such as Hatchoza in Hiroshima and salon cinema for more than a year."
The film this time, was a new version that was reworked after a year from release.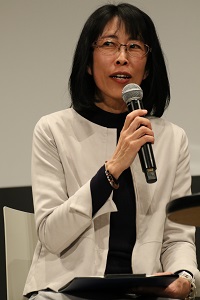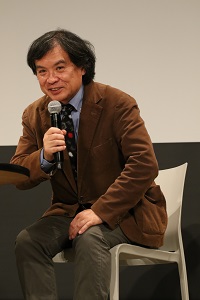 « Having Fun at Hiroshima International Film Festival!"The Hiroshima Film Festival 2017" has finally started! »