News
2017/10/26
Commentary on "Tales of Chigasaki" (2017), the epoch-making music exploration documentary by the producer, Mr. Junichi Miyaji and the Director Mr. Izuru Kumasaka
"Tales of Chigasaki" (2017) was produced as a gift of Mr. Keisuke Kuwata (vocal of Japanese famous band Southern All Stars)'s 60th birthday. The producer is Mr. Junichi Miyaji, a.k.a Japanese No.1 record collector and a godfather to Southern All Stars. Both Mr. Kuwata and Mr. Miyaji were born in Chigasaki. This film has both, a documentary part and a reenactment drama part, which tried to find and solve the relationship between the nature of Chigasaki and music which is produced there. It must be an epoch-making music exploration documentary.
In the documentary part, anthropologist Mr. Shinichi Nakazawa or the big name in music biz, Mr. Yuzo Kayama were interviewed as people who have a connection with Chigasaki. In the reenactment drama part, Mr. Ryunosuke Kamiki ("Your Name" and "March Comes in Like a Lion") played young Mr. Miyaji and Mr. Shuhei Nomura (chihayafuru and Teiichi no Kuni the Movie) played Mr. Kuwata, who was in the time of blooming his gifted talent.
This film was shown as a special showing at the 6th Chigasaki Film Festival and many places in Japan while following Mr, Kuwata's live tour, which started in September. Also, it was decided to be shown at the 37th Hawaii International Film Festival in November and the Hiroshima International Film Festival (HIFF) 2017 as a special invitation film. At the HIFF, Mr. Miyaji and director Mr.Izuru Kumasaka will explain this film thoroughly.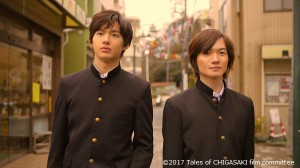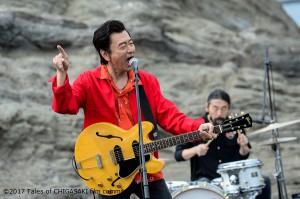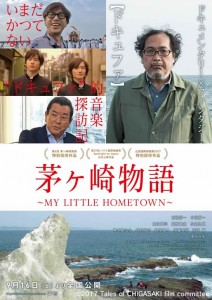 « (日本語) 『この世界の片隅に』広島国際映画祭凱旋パーティ「ありゃ!? もう一周年じゃねぇ~」開催‼ 参加者100人募集しますA Cambodian virtuoso, director Rithy Panh, who continues to question the tragedy which happened in his country through the lens to the screen, joins us as a jury member »