News
2022/11/18
Screening of "The Unknown Athenians" by directed Angeliki ANTONIOU (Germany/Greece).
"The Unknown Athenians" was screened at Hiroshima City Cinematographic and Audio-visual Library on Friday November 18th at 18:00.
This is a documentary following the daily routine of stray dogs and the people who take care of them. A lot of dogs which live in the center of Athens appeared. A recorded interview with the Director Angeliki ANTONIOU was screened after the film. The interviewer was professor KAIJIMA Takashi, Hijiyama University.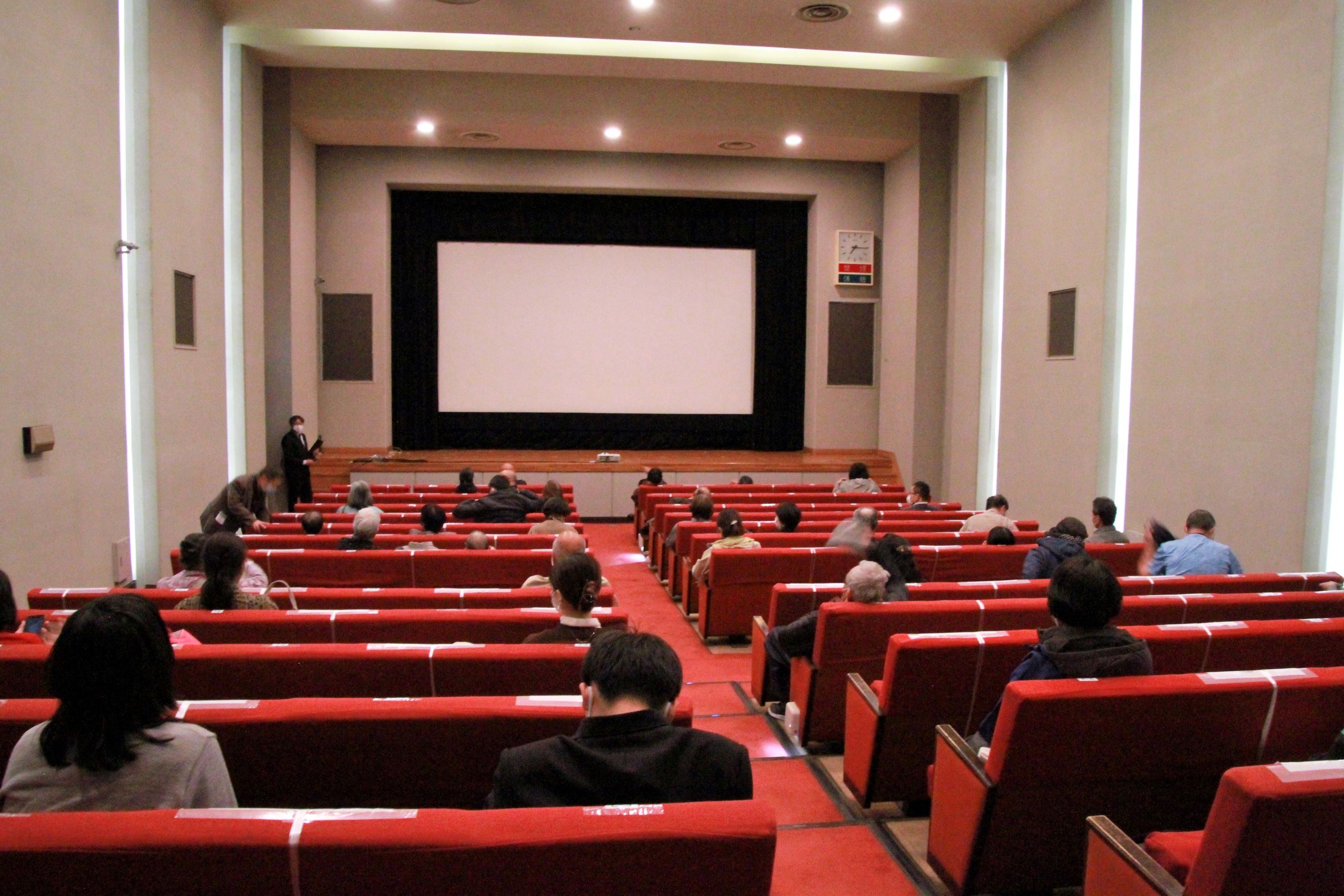 The audience was surprised at why the director had started filming this. She said, "I had no intention to film a documentary to begin with." When she walked in Athens, she looked at and started a conversation with a young man talking to a dog. That made her make this film.
This documentary was made over 7 years. The director talked, "Athens, as a city had changed over these 7 years. When you watch this carefully, you can find a lot of changes from beginning to end."
After that, she was asked about which 3 dogs were impressive in the film. She talked about a dog in each episode passionately, which comes from her enthusiasm for working the production.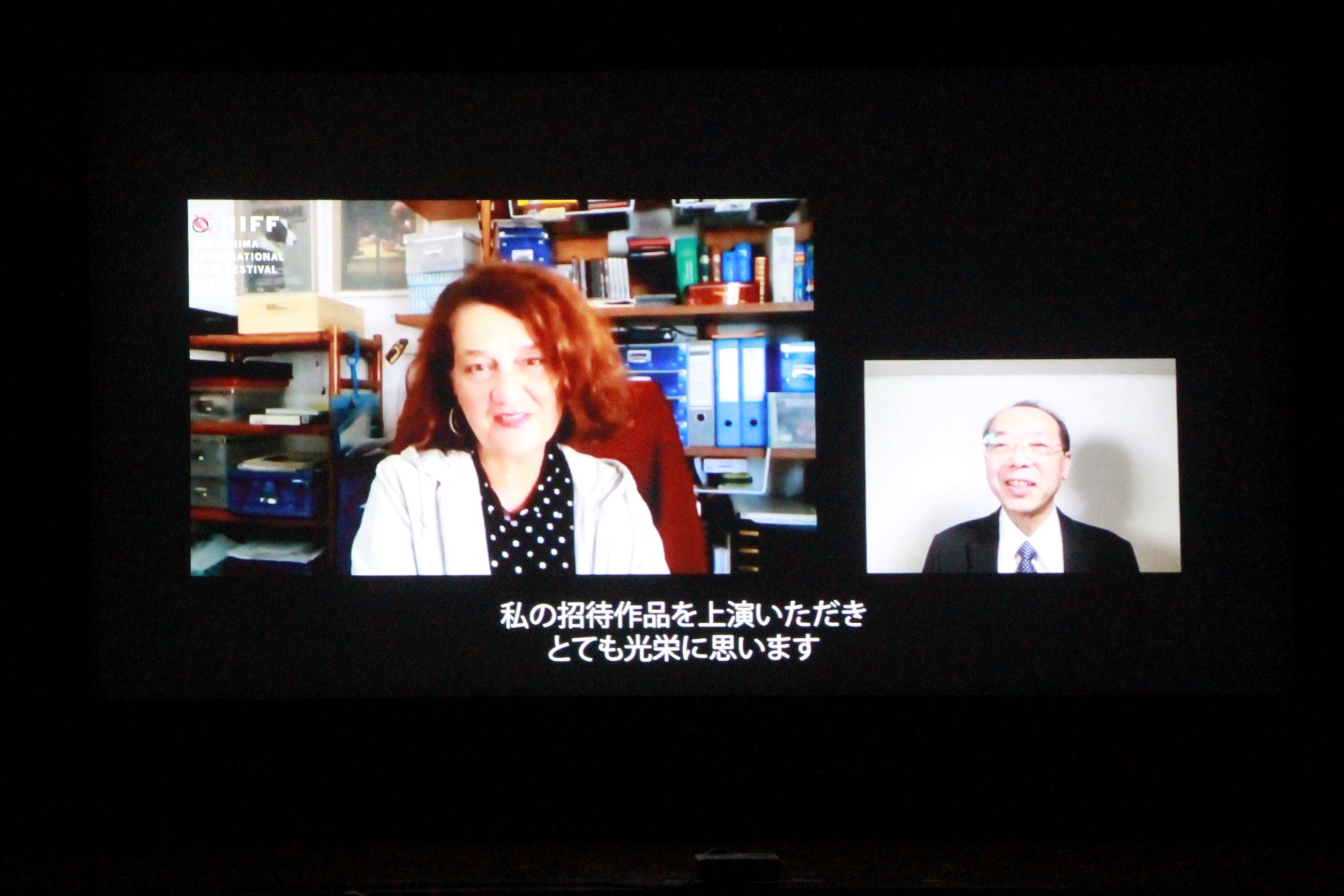 About the change of her mind to dogs through filming, "I realized that dogs are like human beings. Both have favorite places and ask for food, affection, and being safe."
At the end of the talk show, she gave comment to the audience, "This filming gave me courage. You often feel pessimistic but can find some silver lining in this. I hope that this film makes your mind change some."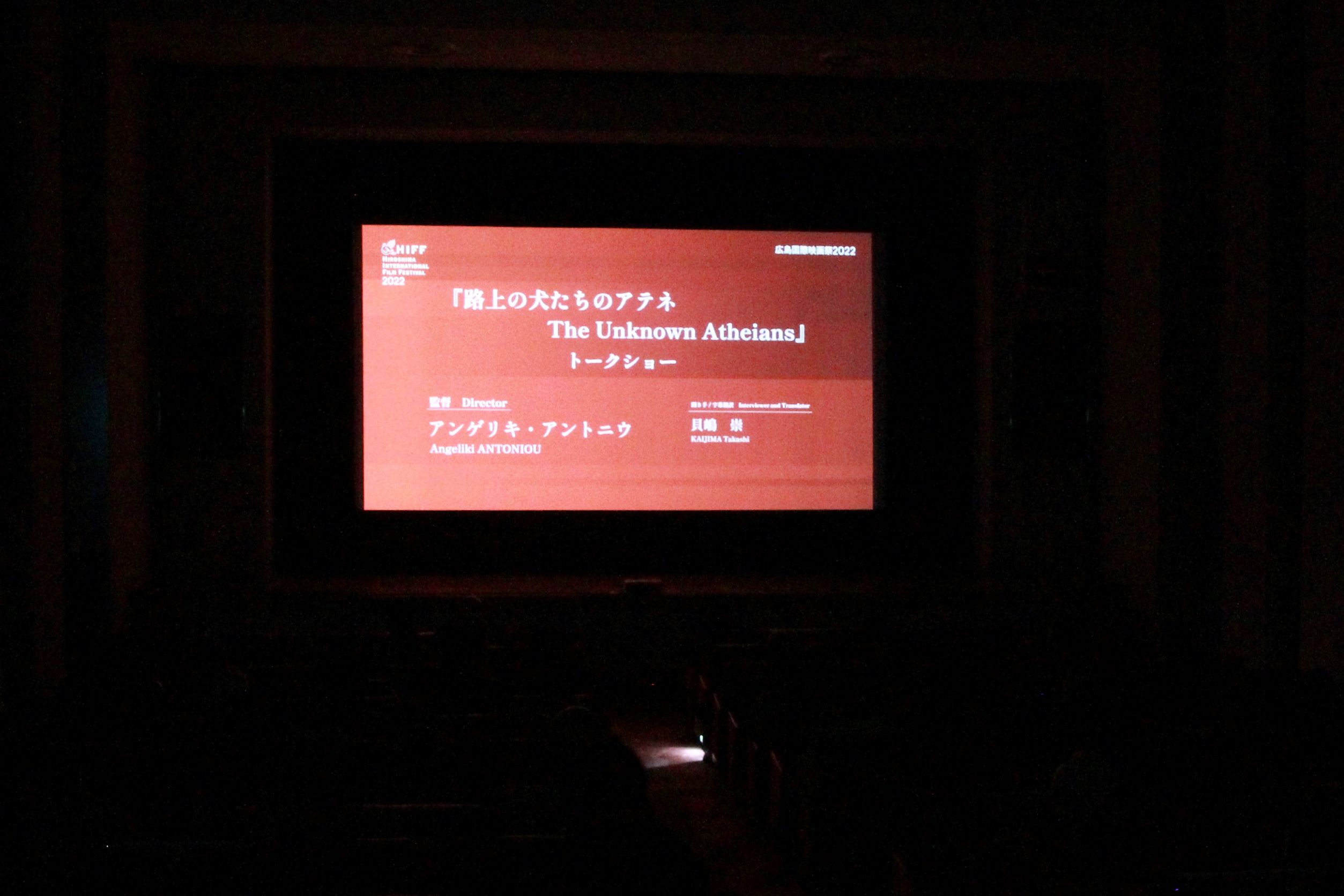 « A talk show of "Ring Wandering" which won more than 20 awards in international film festivals.Talk show by young female director, Rin Syuto of "Unlock Your Heart" »