News
2022/11/18
"The last 10 years" talk show with leading actors, Ms. Nana Komatsu, Mr. Kentaro Sakaguchi, and Director Michihito Fujii.
"The last 10 years" was screened at NTT CRED Hall, the first venue on November 18th.
This is a romance film, which describes the life of a 20-year-old girl named Mari (Nana Komatsu), who was given notice that only ten years are left for her because of an illness which occurs in one out of tens of thousands of people, and the life of her classmate Kazuto (Kentaro Sakaguchi), and the way they pursue their dream repeatedly while having internal conflicts (Original contribution by Ruka Kosaka). This film was directed by Fujii Michihito, who has won a Japanese academy award in 6 categories including the best film award and is attracting considerable attention right now. After the screening, a talk show was held with the leading actors, Ms. Nana Komatsu, Mr. Kentaro Sakaguchi, and Director Fujii. The interviewer was radio personality Mr. Michita Kimura.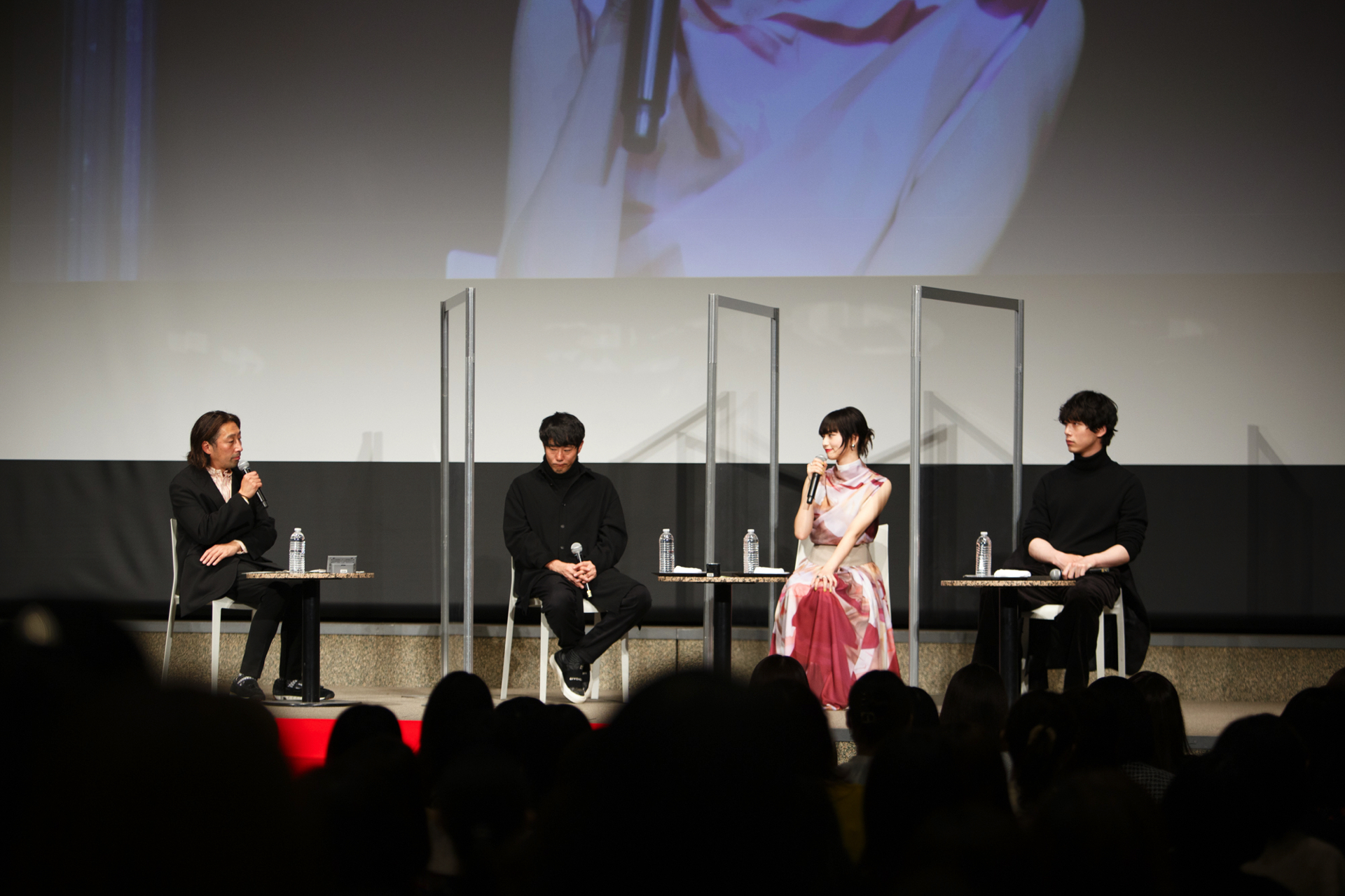 Reflecting on the filming period, which was only one year, they were asked which scene was impressive. Komatsu answered, "The scene in the ski resort." That was when she was pressed with a filming schedule and just after filming in a ski resort, she moved to the distant location of Hayama and shot the scene where Mari says, "I don't want to die." to her mother (Hideko Hara). The film unit scheduled so because they thought "She would have the same feeling in these two scenes." Komatsu also said she met family of Ruka Kosaka; (Original contributor) who actually died of a fatal malady, and she polished up the imagination of what Mari (Ruka) thought. Eight months have passed since the film was released, Sakaguchi seemed to be moved when looking back at the shooting and said, "Now, I realize 'the last 10 years' is part of me, and it feels like a treasure to me." He added, Director Fujii's attitude toward filming, ...no compromise and retake after retake to bring out various expressions... was the key to the perfection of this piece.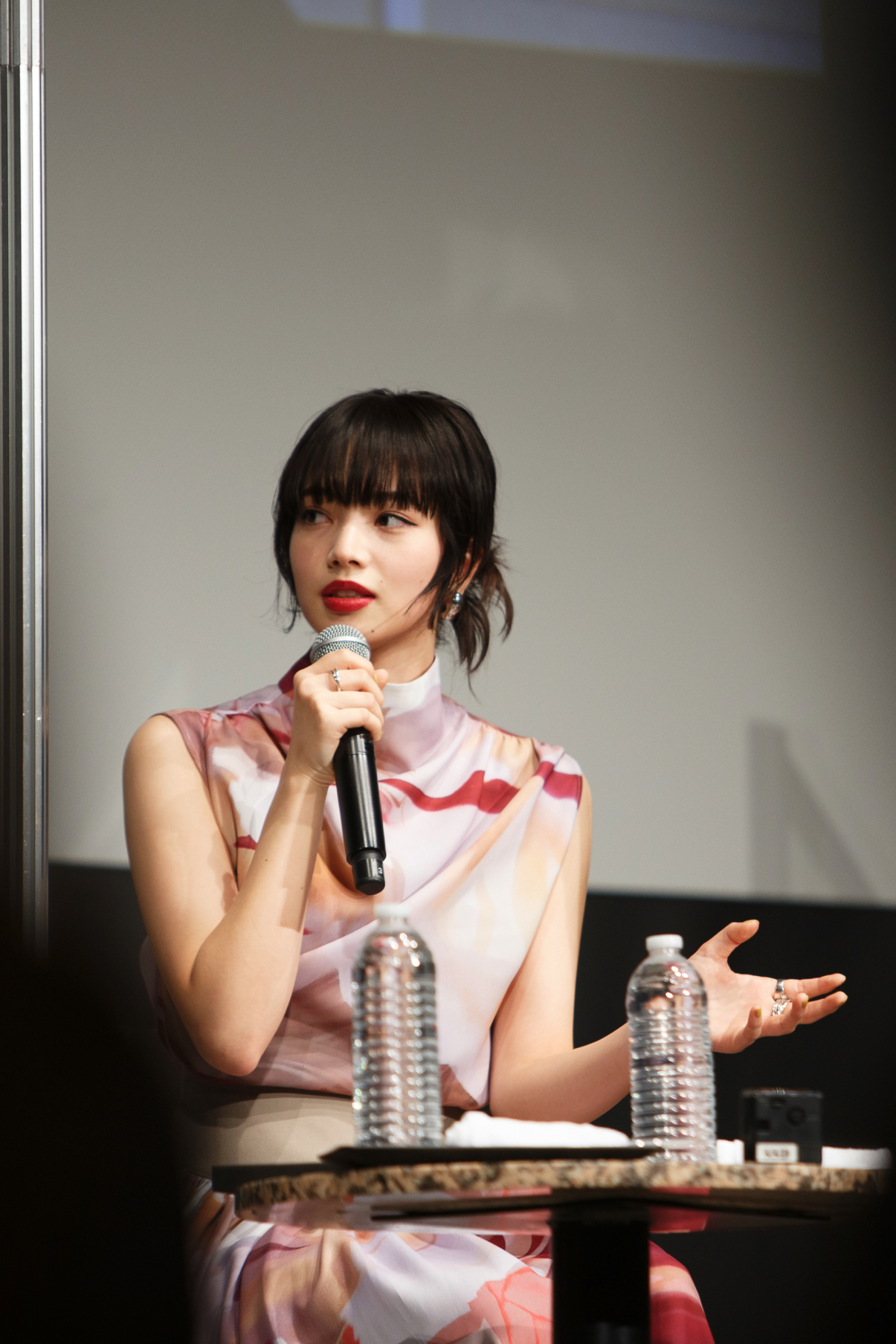 At the end of the talk show, Director Fujii said, "I am glad this hall is filled to the capacity. I will devote myself to film making every day and try to come back to Hiroshima to this festival in the future." Komatsu said, "I hope that this piece would remain deep in many people's hearts." And Sakaguchi said, "I hope the trace left of Mari (Ruka) will remain forever." Their message triggered thunderous applause from the venue filled with people and the talk show was closed.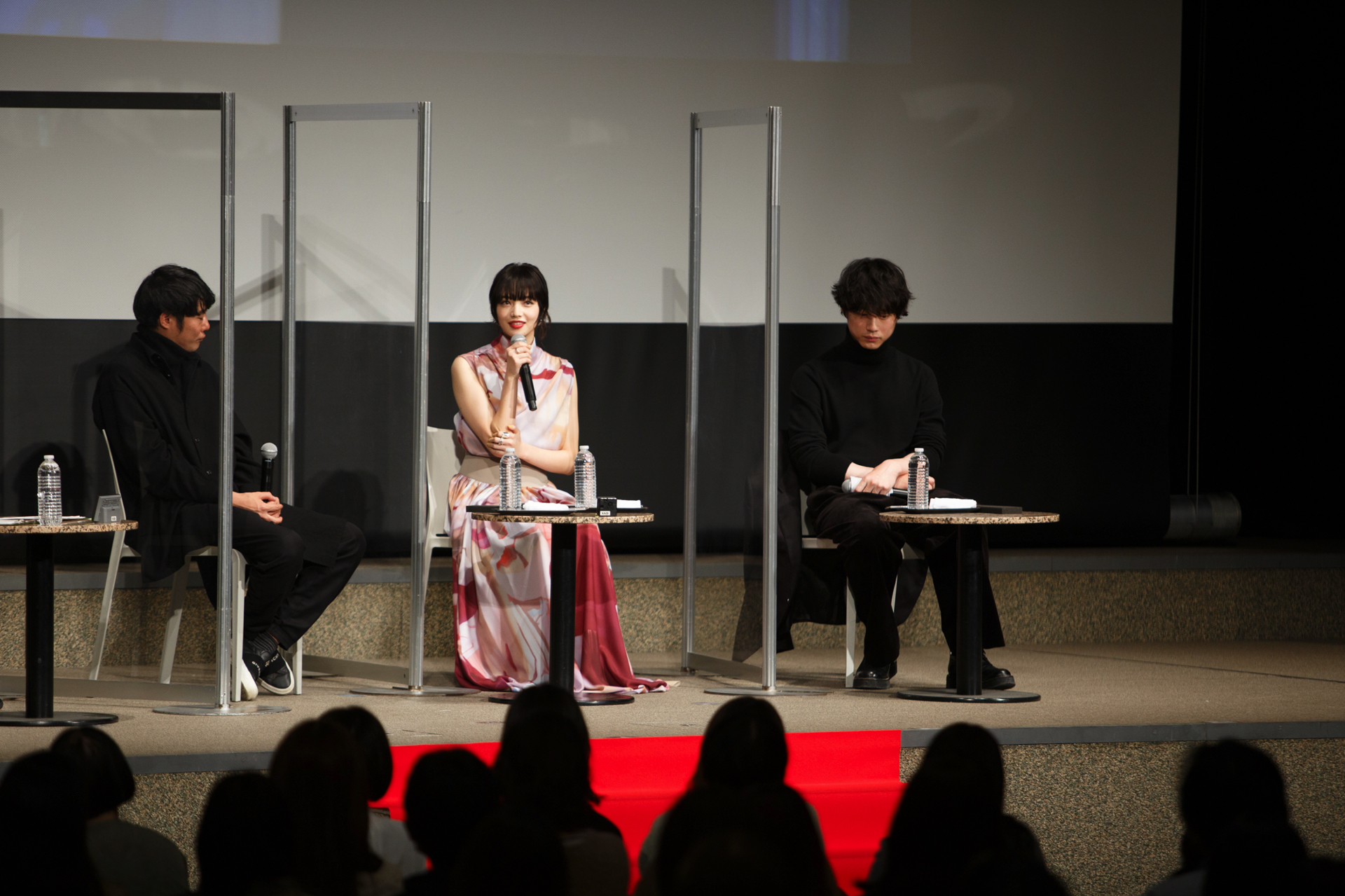 « Until I screen my thought, "Ring Wandering" – Director KanekoOpening ceremony of Hiroshima International Film Festival 2022 »