News
2022/11/18
Until I screen my thought, "Ring Wandering" – Director Kaneko
On November 18th, a teach-in by Director Kaneko Masakazu, "Production of Independent film and its oversea expansion" was held in the second venue of NTT CRED Hall. There were more than 30 people including many high schoolers at the venue.

Moved by MC Michita Kimura (a freelance radio personality), Director Kaneko started to talk about the episode that connect him with Hiroshima, such as his first feature-length film, "The Albino's Trees"; screened in a past HIFF, the film, "Ring Wandering" has its origin in his interest in war memorial.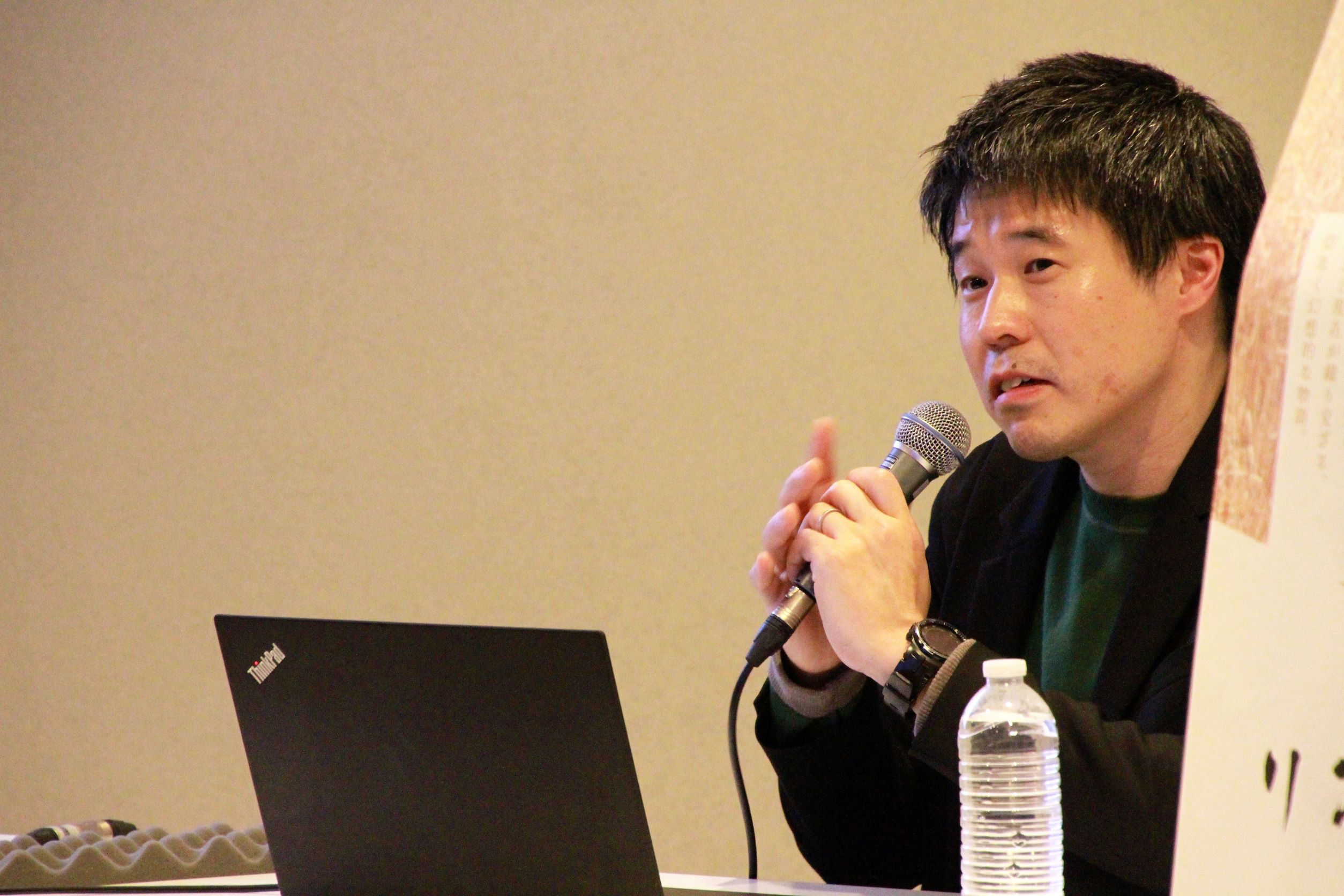 "Ring Wandering" is based on Kaneko's own scenario. In its story, the lead character; a young man who struggles with his creative activity, develops his personality through sad and mysterious experiences exceeding the time axis.

The director said, "I want to talk about how I realized the idea I wanted." and continued to talk about the topic we are not familiar with using presentation slides.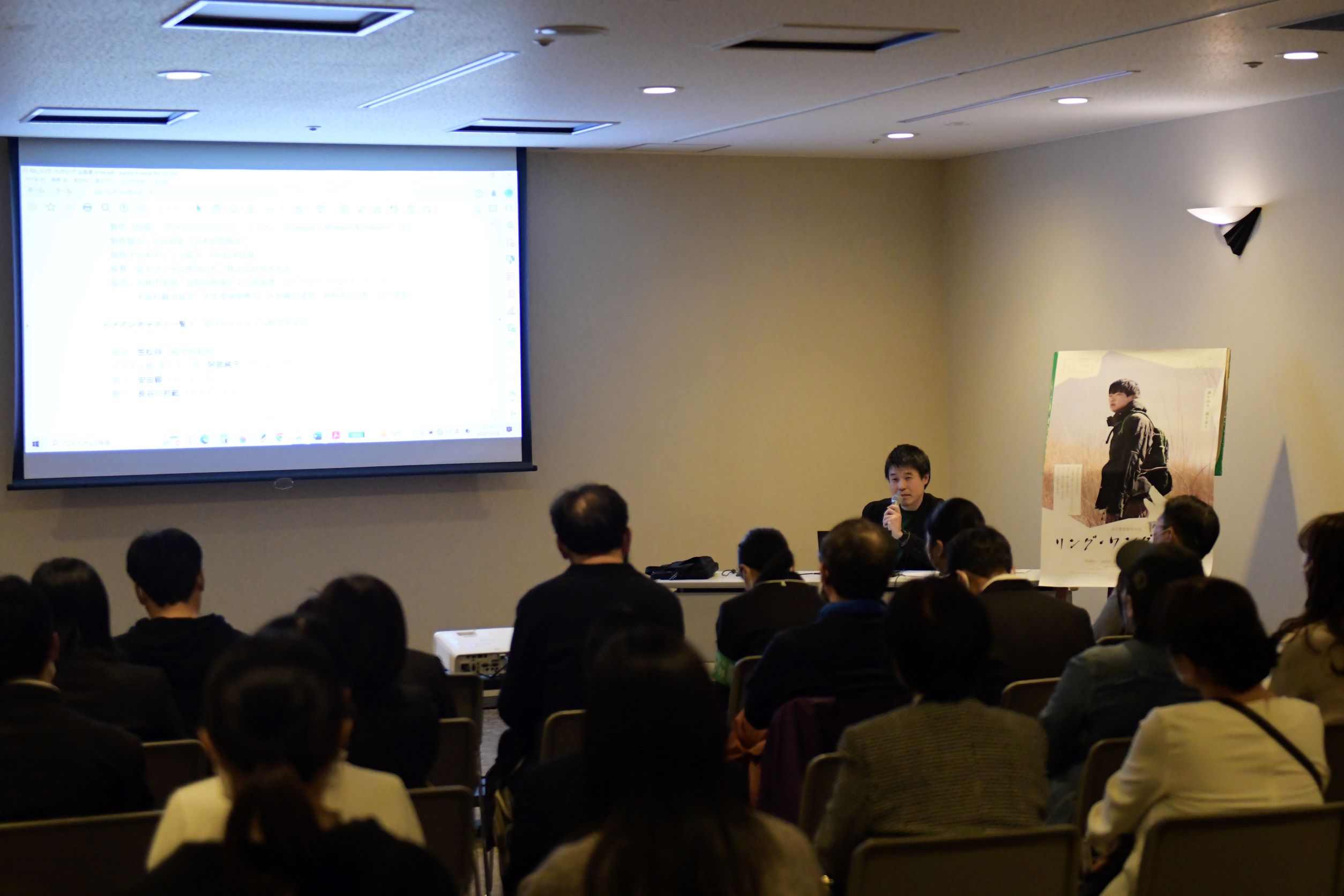 It took 4 years until the theatrical opening this February since the plan was adapted, and he seemed to have struggled during the period. In the beginning, bringing the film to the premier was not promised, and the director started with making a story board with illustrations alongside with scenario. He applied to many contests and won cash prizes and subventions. Also, he said screening at foreign film festivals helped him with promoting overseas and domestic sales.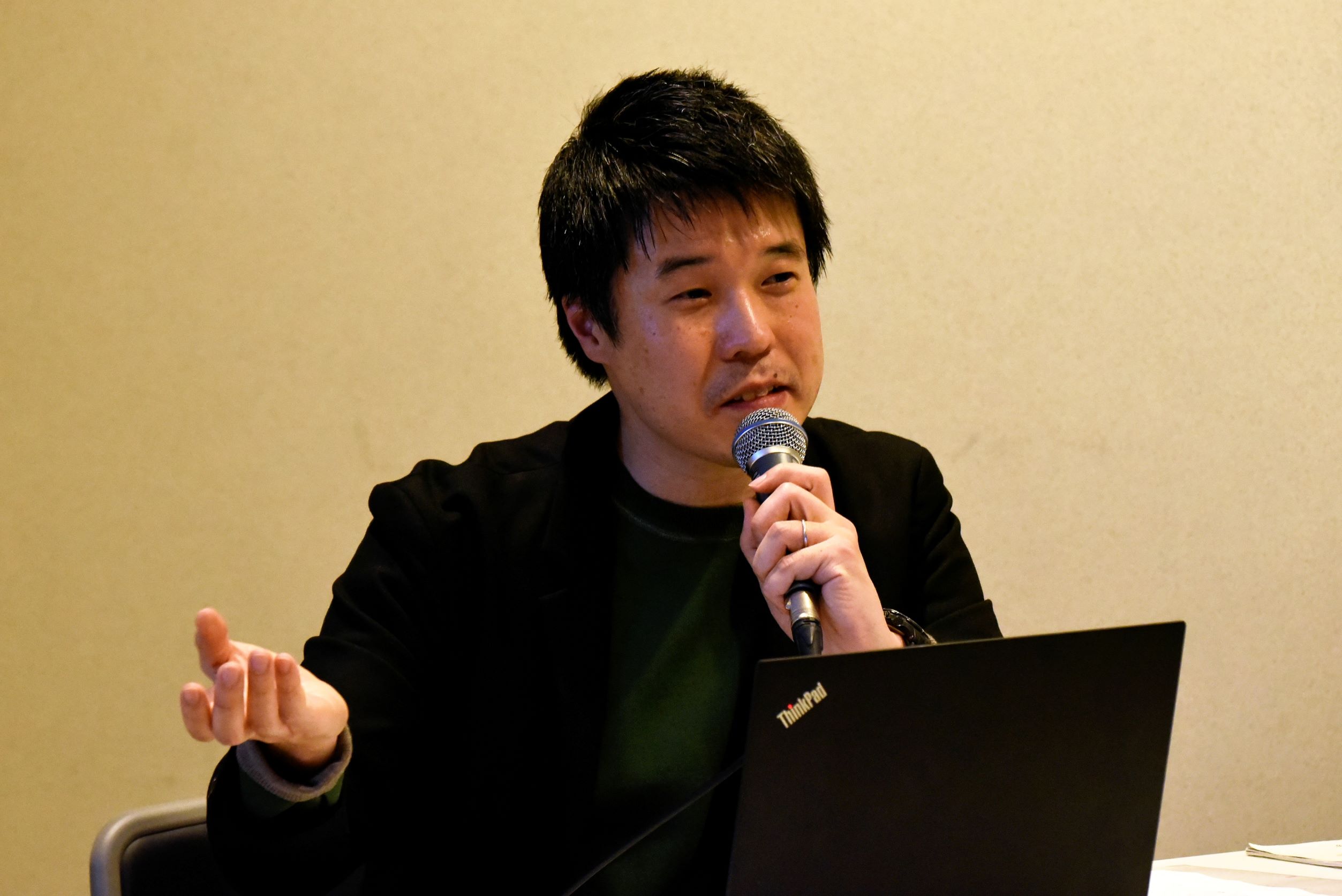 In the latter half of the teach-in, the talk moved to the next piece, "The Water Sprite", and he told an inside story about how he practiced really hard for his 7-minute presentation. After the screening of the pilot version of "The Water Sprite", which was made with cash prize from a film festival in Kyoto, people applauded hoping to see the full version of the film. The director concluded the 1-hour teach-in with a firm declaration, "I will be back to HIFF again after completing 'The Water Sprite'."
« Talk show by young female director, Rin Syuto of "Unlock Your Heart""The last 10 years" talk show with leading actors, Ms. Nana Komatsu, Mr. Kentaro Sakaguchi, and Director Michihito Fujii. »