News
2022/11/18
Opening ceremony of Hiroshima International Film Festival 2022
The opening ceremony of Hiroshima International Film Festival (HIFF) 2022 was held in theater No.1 of NTT CRED Hall on Friday November 18 at 10:00. The president of HIFF, Kyoko Heya addressed the audience.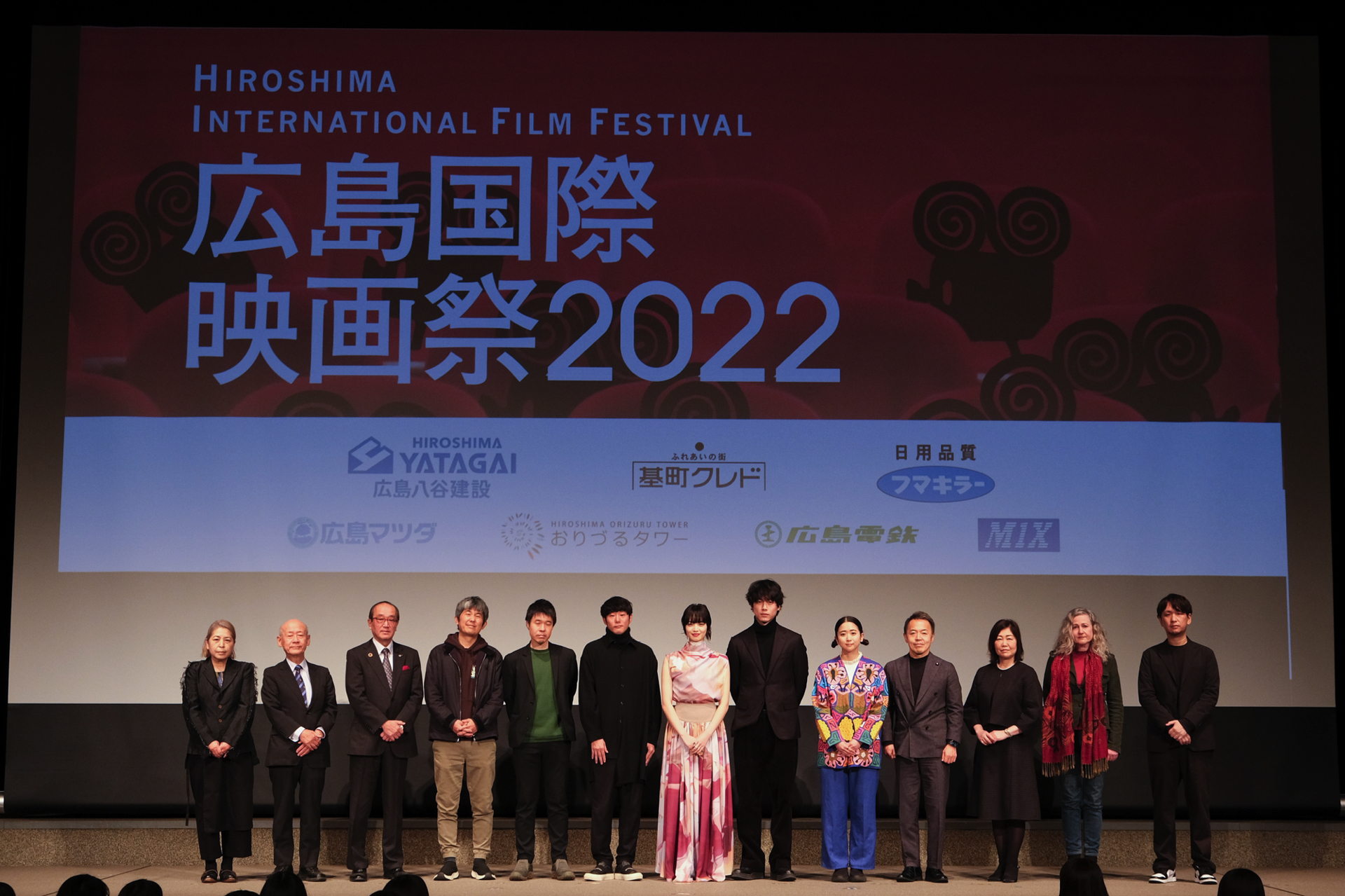 HIFF aims to create a unique gathering of cinematic excellence which conveys hope and prayer for peace, which reflects both the tragedy and recovery of Hiroshima.
Although there are still some restrictions due to the novel coronavirus, HIFF 2022 welcomed many guests and visitors with various interesting contents such as talk shows inviting guests from overseas for the first time since 2019, and revival of an all-night show after a six-year gap.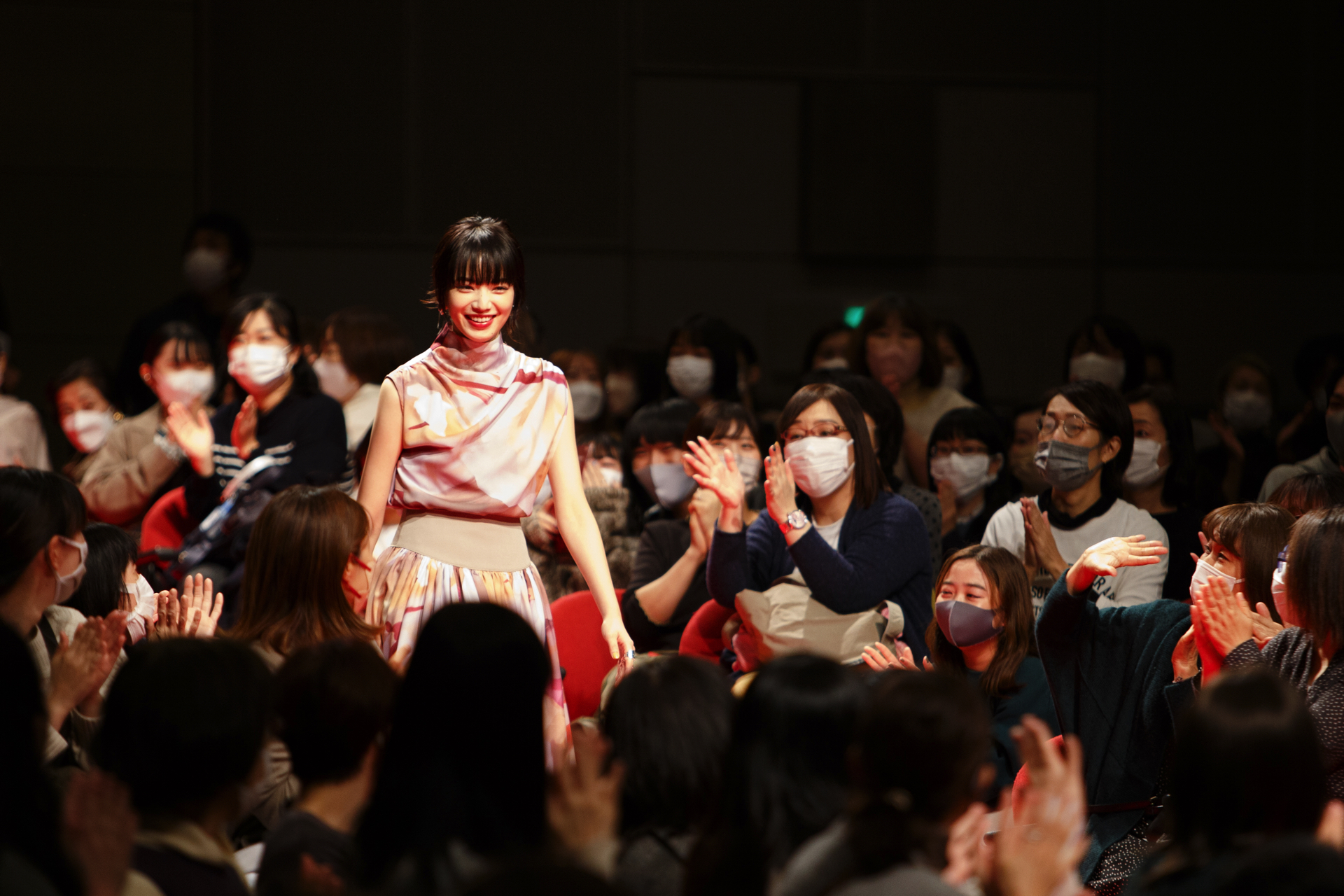 At the beginning of the ceremony, a red carpet was rolled out to the stage for the guest directors and actors, such as Dir. Michihito Fujii and two leading actors of his film, Ms. Nana Komatsu and Mr. Kentaro Sakaguchi.
Ms. Komatsu talked about oysters (a local specialty of Hiroshima) she had enjoyed with other guests on the previous day. Mr. Sakaguchi said that he was a little tensed up because he hadn't had such a face-to-face event for a long time. The audience welcomed the guests with smiles and tremendous applause.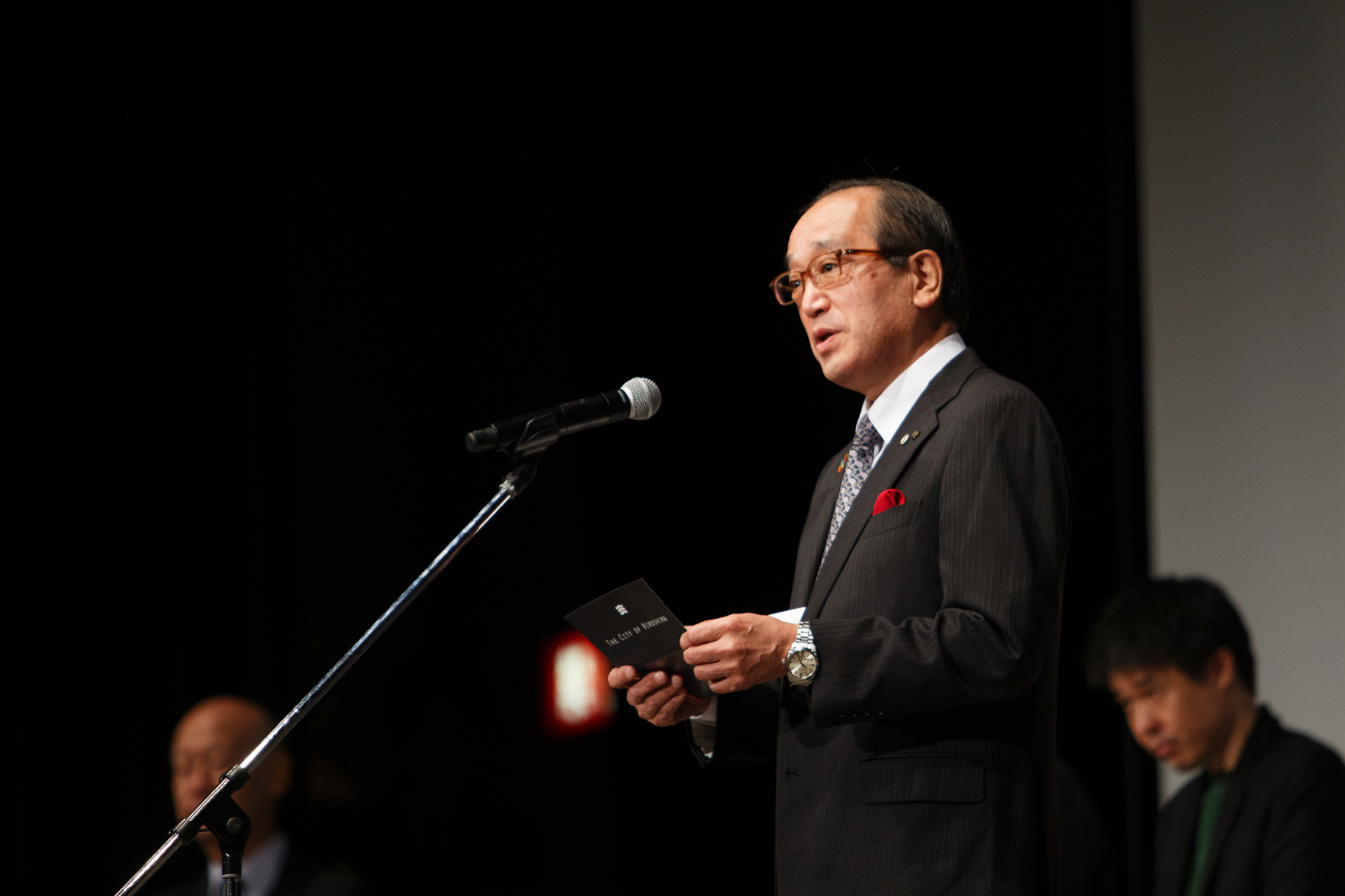 Hiroshima City Mayor Kazumi Matsui also stepped onto the stage. The Mayor commemorated the 14th Film Festival held in Hiroshima, including former events known as the Damah Film Festival. The Mayor emphasized the importance of the event saying, "We can share wishes for peace through films, regardless of language or nationality. HIFF presents films with positive messages which give us energy to live life, which exactly symbolizes peace." Mayor Matsui also expressed gratitude to the members of the executive committee and volunteers.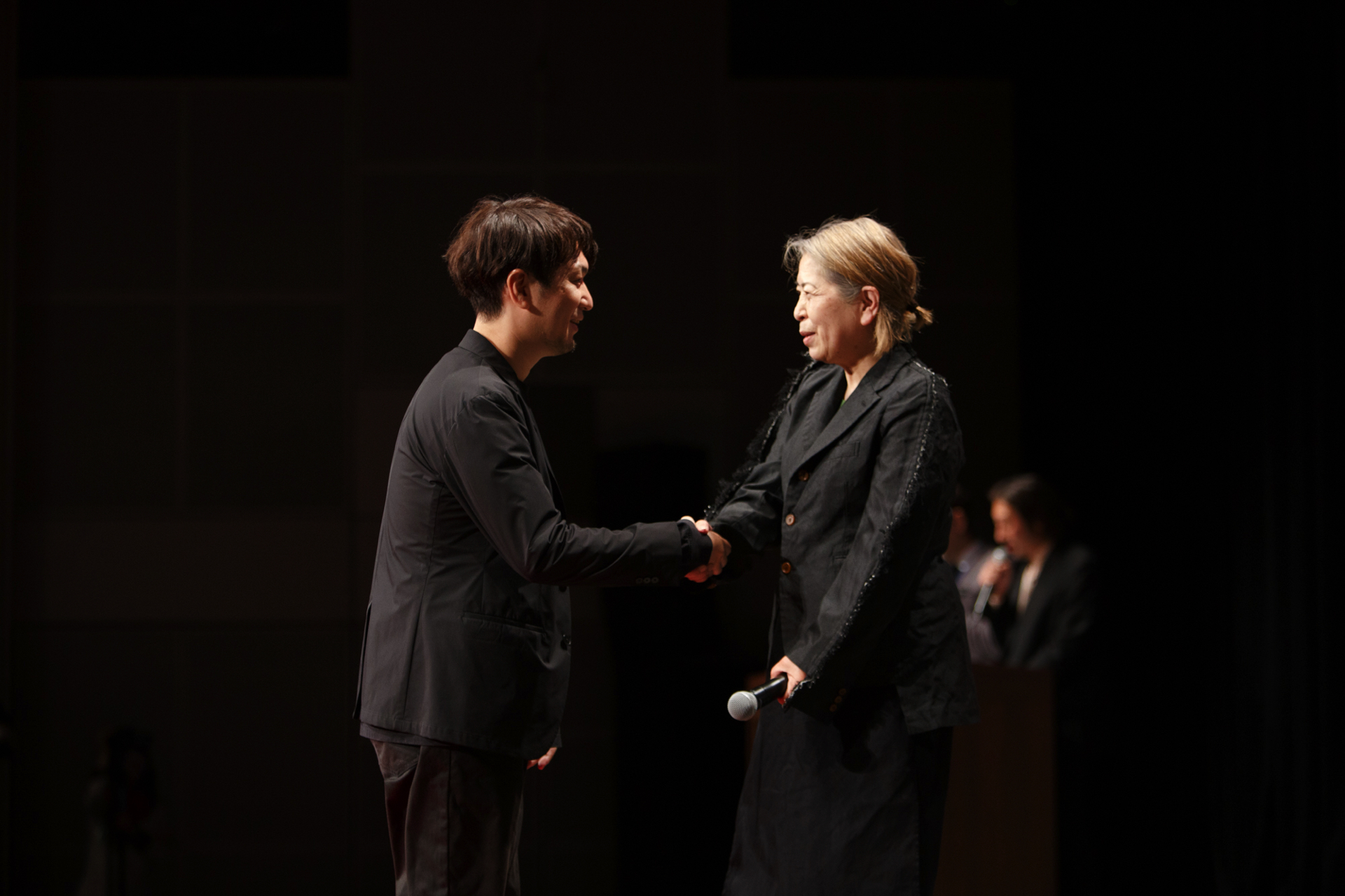 HIFF President Kyoko Heya recounted one of her experiences about the event: a guest director from Korea sent her encouragement to continue the event. He said, "It takes at least 30 years for a film festival to be regarded as a firm classic. Even though HIFF is not a large-scale gala, it's beautiful." HIFF President Heya promised to carry on the HIFF for Hiroshima and said she would make HIFF 2022 successful for the preparation of a commemorative 15th HIFF next year. At the end of the ceremony, she proudly declared the opening of the film festival with big smile.
HIFF 2022 is held at NTT CRED Hall, Hiroshima City Cinematographic and Audio-Visual Library, Yokogawa Cinema (only 11/19 for this location), and Hatchoza for three days until Sunday, November 20th.
« "The last 10 years" talk show with leading actors, Ms. Nana Komatsu, Mr. Kentaro Sakaguchi, and Director Michihito Fujii.Flower dedication ceremony at Peace Memorial Park »